Nobel laureate Malala Yousafzai says she plans to return to Pakistan for good after completing education in UK
Security has forced the Nobel laureate, whose arrival in the country dominated headlines and social media, to keep her itinerary tightly under wraps.
Islamabad: Malala Yousafzai plans to return to Pakistan permanently once her studies are completed, she told Pakistani media in Islamabad on Friday, the second day of her emotional trip back more than five years after being shot by Taliban gunmen.
Security has forced the Nobel laureate, whose arrival in the country dominated headlines and social media, to keep her itinerary tightly under wraps.
But in a televised interview with Pakistan's largest private broadcaster, Geo TV, the 20-year-old said that the country, which has long battled extremism, is "becoming better".
"Definitely, there is a difference" between the Pakistan of today and in 2012, when she was airlifted to a British hospital after being shot in the head by Taliban gunmen angered over her stance as an advocate for girls' education.
"Things are becoming better, people are uniting and a campaign for better Pakistan is ongoing, people are active which is very good."
The Oxford student, who has said that she wants to run for prime minister one day, added: "It is my plan to return to Pakistan after completion of my education, because it is my country and I have equal rights on it like any other Pakistani."
Her comments came after she broke down in tears as she delivered an emotional televised speech on Thursday saying it was a "dream" to be back in the country after so many years.
Malala is widely respected internationally as a global icon for girls' education, but opinion is divided in Pakistan, where some conservatives view her as a Western agent on a mission to shame her country.
"Pakistan has not done well by its heroes," an editorial in the English-language Dawn newspaper on Malala's homecoming said Friday, noting that the country's other Nobel laureate — physicist Abdus Salaam — had been widely shunned for being a member of the persecuted Ahmadi minority.
With intense criticism among the many messages of welcome, even the people she is meeting have been kept in the dark about her presence.
Women's rights activist Nighat Dad said that she and a group of other feminists from across Pakistan who were gathered on Thursday were not told they would be seeing Malala until the last moment.
The organiser, Oscar-winning director Sharmeen Obaid-Chinoy, only told them "It'll be the highlight of your year," Dad said - adding that she had been right.
Malala became a global symbol for human rights after a gunman boarded her school van on 9 October, 2012, asked "Who is Malala?" and shot her.
The Pakistani Taliban accused her of "anti-Islamic" activities and of "smearing" the militant group in statements released after the attack.
She was treated for her injuries in the British city of Birmingham, where she also completed her schooling.
The youngest-ever winner of the Nobel Peace Prize in 2014, she has continued to be a vocal advocate for girls' education while studying at Oxford University.
Swat, Malala's former home in Pakistan's rugged northwest, was overrun by the Taliban in 2007, where they imposed a brutal regime including banning girls from school.
They were pushed out in a military operation in 2009, but security has remained fragile, as the attack on Malala three years later demonstrated.
However in recent weeks authorities have lifted prohibitions against tourists visiting the mountainous region, famed for its beauty, as security improves.
Residents say Malala's story has changed the lives of other girls in the area.
"Parents are sending their girls to school so Malala has been successful in her aim," Swat resident Shahista Hakeem told AFP.
Many of those who live in the area were happy to hear of Malala's return to Pakistan, Hakeem said, adding: "We want that she should come to Swat also."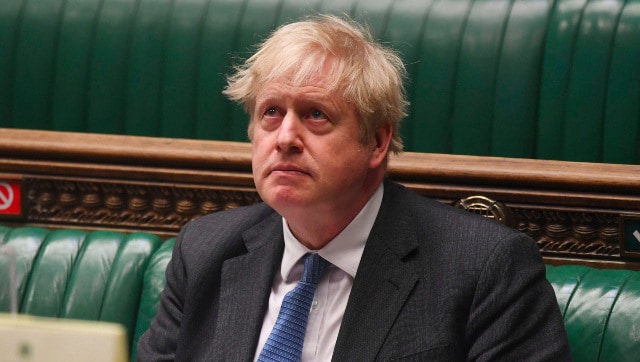 World
While Johnson was not present at either of the two gatherings in April 2021, since he was spending the weekend at his Buckinghamshire country estate Chequers, the latest revelations add to the saga around rules being broken at the heart of the UK government
World
The Chinese embassy in London denied the accusations, saying 'we have no need and never seek to 'buy influence' in any foreign parliament'
India
Johnson's approval ratings are also at their lowest level yet, with the Tory party falling 10 points behind Opposition Labour, the biggest gap since December 2013