No Syria talks for two-three weeks, U.N. says | Reuters
GENEVA There will be no new round of Syria talks for at least two or three weeks, the office of U.N. special envoy for Syria Staffan de Mistura said in a statement on Thursday, after he consulted the U.N
GENEVA There will be no new round of Syria talks for at least two or three weeks, the office of U.N. special envoy for Syria Staffan de Mistura said in a statement on Thursday, after he consulted the U.N. Security Council for about two and a half hours.
"He briefed on his intention to start the next round of talks as soon as feasible but certainly not within the next two/three weeks," said the statement.
It said de Mistura wanted to see progress on the ground, particularly relating to the cessation of hostilities and humanitarian access.
"Meanwhile, the special envoy will maintain close and continuous contact with the Syrian parties as well as the members of the ISSG before determining the 'appropriate time' to reconvene the parties to Geneva."
The ISSG, or International Syria Support Group, is the group of countries led by the United States and Russia that is backing de Mistura's peace efforts. It also includes regional powers such as Saudi Arabia and Iran, who are expected to press the warring parties to respect the statements made by the Security Council.
But Syria's cessation of hostilities, a partial truce brokered by the United States and Russia in February, has been unravelling for weeks, and the Syrian government has largely blocked humanitarian aid access despite repeated U.N. appeals to prevent civilians starving in besieged towns.
Earlier on Thursday de Mistura had said he expected to announce a date for a new round of talks after consulting the Security Council.
"There is a sense of urgency in having the talks resume, because we need to keep the momentum," Mistura told reporters after a weekly meeting of the ISSG's humanitarian taskforce.
(Reporting by Tom Miles; Editing by Janet Lawrence)
This story has not been edited by Firstpost staff and is generated by auto-feed.
Entertainment
As per the study, the media industry is projected to witness a 25 percent increase in revenue in 2021 to reach Rs 1.73 trillion, covering up for the losses suffered in 2020.
Arts & Culture
Bovan won the 2021 International Woolmark Prize and the Karl Lagerfeld Award for Innovation, becoming only the second designer to win both awards in the same year.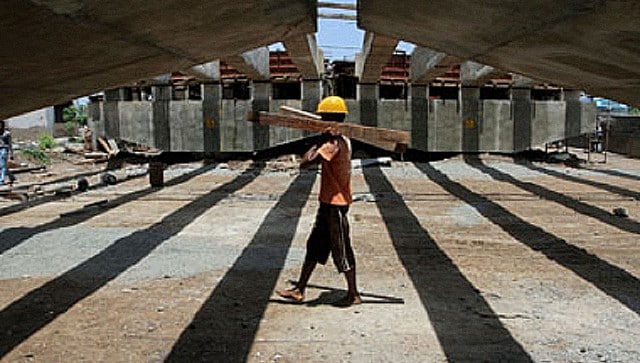 India
The agency lowered the growth outlook saying that a severe second COVID-19 outbreak in April and May led to lockdowns imposed by states and sharp contraction in economic activity