No plans to rescue its nationals: US urges American civilians to flee Yemen by sea
The United States has admitted that it has no immediate plans to rescue its nationals stranded in war-torn Yemen and urged them to flee the raging conflict by sea
Washington: The United States has admitted that it has no immediate plans to rescue its nationals stranded in war-torn Yemen and urged them to flee the raging conflict by sea.
State Department spokeswoman Marie Harf could not tell reporters yesterday how many American civilians are thought to be caught up in the conflict, as citizens of other nations take to ships.
But she said US authorities would contact those that it could, and advise them of opportunities to board ships from allied nations docking to pick up their own nationals.
"At this point, we have encouraged all US citizens to shelter and secure locations until they're able to depart safely. The airports are still closed, is my understanding," she said.
A protest website representing Yemeni Americans - stuckinyemen.com -- has accused Washington of abandoning dual nationals last month it its haste to close its embassy in Yemen.
Asked about a claim that 200 US citizens have signed up to the site, Harf said officials had been unable to confirm the figure and urged them to sign on to a State Department list.
France has evacuated 63 foreign nationals from the Yemeni port of Balhaf and frigates from the Chinese and Indian navies have rescued 450 and 100 people respectively from Hodeida.
AFP
Find latest and upcoming tech gadgets online on Tech2 Gadgets. Get technology news, gadgets reviews & ratings. Popular gadgets including laptop, tablet and mobile specifications, features, prices, comparison.
India
However, India's score in the 2020 Human Capital Index update, which ranked countries based on health and education data till March, was still better than its performance in 2018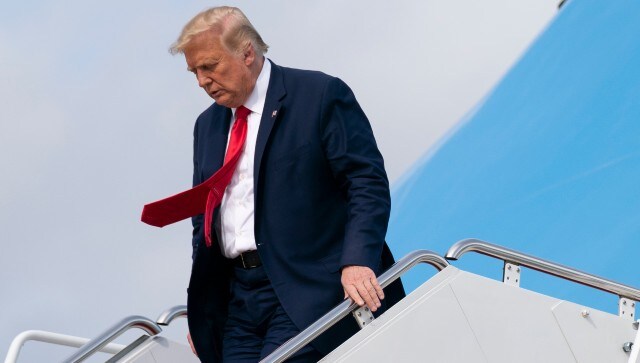 World
Jang Song Thaek, the North Korean leader's uncle by marriage and a hugely powerful figure within the regime, was executed for treason and corruption in 2013
World
In April, the executive director of the World Food Program warned the Security Council that while the world was contending with the pandemic, we are also on the brink of a hunger pandemic.