No less than 'modern slavery': Indian prof at Missouri-Kansas City university accused of using students as 'personal servants'
UMKC students told the Kansas City Star that professor Ashim Mitra made only his Indian students work, and they followed orders as they were 'bound by a culturally influenced silence'.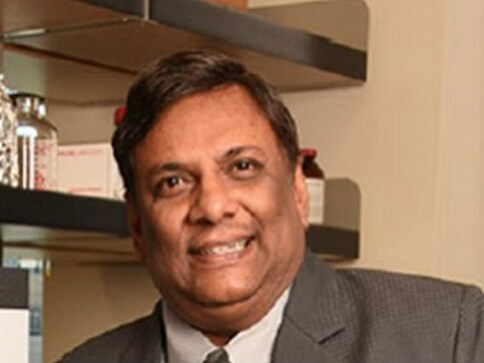 "I considered my life at UMKC nothing less than modern slavery," said Kamesh Kuchimanchi, one of the students at University of Missouri-Kansas City (UMKC) who have accused an Indian professor of using Indian graduate students as "personal servants".
Ashim K Mitra, a professor at UMKC's School of Pharmacy, forced his Indian students to do personal chores for him, including watching his dog, serving guests at religious events he hosted, cleaning his flooded basement etc, an investigation by the Kansas City Star found.
Students told the newspaper that Mitra made only his Indian students work, and that they followed his orders as they were "bound by a culturally influenced silence". "It's a cultural thing in India," one student said. "When a teacher says do something, we tend to do it."
Kuchimanchi, one of Mitra's former PhD students, told Kansas City Star that after he told the professor he would not carry out personal tasks for him anymore, he had "threatened" to kick him out of the university and make him lose his visa and "lose everything".
A woman who earned her doctorate at the UMKC School of Pharmacy in 2013 told the newspaper that students feared the consequences of refusing Mitra. She said many complied as "they were so afraid of not graduating".
"Dr Mitra could have easily affected graduation. Everyone in the department knows how Dr Mitra handles things. If he wants to graduate you, he would. If he wants to give you trouble, he would."
Mitra's alleged harassment of students continued for decades, from the mid-1990s to at least the mid-2010s, according to the newspaper's investigation.
"No student will come forward to speak against a professor," said Kishore Cholkar, a California pharmaceutical company employee who graduated in 2015 and had worked on a research project with Mitra. "The students will not talk because they want to make a career here, and they need the immigration status. They need the professor's support. Everybody knows it: If you stand up, you will get cut down."
University says it couldn't take 'formal action'
Furthermore, it appears that the Kansas City university did not act on a complaint by one of Mitra's colleagues, another Indian professor Mridul Mukherji. Mukherji has filed two lawsuits against Mitra and university officials — in 2016 and one earlier this year  — claiming that "Mitra mistreated vulnerable foreign students", and that the university had "retaliated" against him when he complained about his actions.
Mukherji had complained to the varsity about Mitra's alleged harassment of students in 2014 and had even secretly recorded conversations he had with students, who had admitted to taking care of the professor's pet when he and his wife were away, Quartz reported.
UMKC had earlier claimed that it had looked into Mukherji's complaint, but could not take any "formal action" as "no students substantiated the claims". University provost and executive vice chancellor Barbara A Bichelmeyer told the newspaper that "repeated efforts were made to contact all students identified by Dr Mukherji.
"I do not know of a single student who has complained to UMKC officials that Dr Mitra required them to do non-academic work," Bichelmeyer said.
However, hours after the Kansas City Star report, the university announced that it would expand its inquiry into the professor's conduct and take any disciplinary action needed.
Mitra's statement:
In a statement to the newspaper through his attorney, the professor said: "Over the years, I have invited graduate students to my home where they have done work related to their courses of study, and at times, eaten meals prepared by my wife," he said . "I have not required anyone to perform chores unrelated to their studies."
"I do not understand the suggestion that anyone was concerned with their visas being at risk. I have worked with over 60 graduate students attending UMKC on F1 (study) visas, and I am not aware of any of those students having their visa status challenged or revoked."
Who is Ashim Mitra?
Mitra has an impressive research record. His work has secured more than $7 million in extramural funding. Mitra has also authored and co-authored more than 360 peer-reviewed articles and seven books, and his work has been cited more than 10,000 times.
An international expert in ocular drug delivery systems, Mitra He holds 11 patents to his name, has graduated more than 55 doctoral students and has mentored 14 post-doctoral scientists. Along with his research group, he has delivered more than 725 presentations and abstracts at national and international scientific meetings and was also the recipient of the Dr Roger Vogel Award for Pharmaceutical Research from the Association for Research in Vision and Ophthalmology Foundation for Eye Research.
World
Three people in Missouri were also killed by a storm that struck during the night. Two men and four women died when a pre-dawn tornado struck Harrisburg, Illinois.
World
Soldiers and volunteers packed sand bags Wednesday in a frantic effort to stave off floodwaters that have already swamped several small towns and claimed thirteen lives in the US state of Missouri.
Entertainment
Three Billboards Outside Ebbing, Missouri has given cinema one of the best anti-heroines ever created, if not the best.