Nineteen dead as migrant boat sinks off northern Cyprus: coast guard
ANKARA (Reuters) - Nineteen people died when a boat carrying about 150 migrants sank off the coast of northern Cyprus, and rescuers were searching for 25 other people, Turkey's coast guard said on Wednesday. It said 103 migrants were rescued by boats and helicopters of the Turkish and northern Cypriot coast guards, helped by commercial boats in the area, from the sunken boat some 30 km (18 miles) off the north Cyprus coast
ANKARA (Reuters) - Nineteen people died when a boat carrying about 150 migrants sank off the coast of northern Cyprus, and rescuers were searching for 25 other people, Turkey's coast guard said on Wednesday.
It said 103 migrants were rescued by boats and helicopters of the Turkish and northern Cypriot coast guards, helped by commercial boats in the area, from the sunken boat some 30 km (18 miles) off the north Cyprus coast.
One rescued person was in critical condition and has been brought to northern Cyprus by helicopter, the coast guard said.
Burhanettin Kocamaz, mayor of the southern Turkish province of Mersin, told broadcaster Haberturk that the rescued migrants and the bodies of those killed in the sunken boat were being brought to Mersin.
Kocamaz said there was no information about the origins of the migrants yet, adding authorities did not yet know where the migrant boat had come from.
Television footage of the passengers' arrival showed several ambulances arriving at Mersin's Tasucu harbor, from where they were taken to the Silifke district for treatment.
The coast guard said a Panama-flagged commercial ship spotted the migrant boat some 25 nautical miles from Turkey's southern province of Antalya and alerted the coast guard on Wednesday morning.
In 2015, Turkey became one of the main launch points for more than a million migrants taking the dangerous sea route to the European Union, many fleeing conflict and poverty in the Middle East and Africa.
A 2016 deal between Turkey and the European Union sharply reduced the flow of refugees into the bloc, after thousands died crossing from Turkey to Greek islands a few miles offshore.
From January to May this year at least 26 migrants died trying to cross to Europe from Turkey, according to coast guard statistics.
Mediterranean arrivals to the bloc, including refugees making the longer and more perilous crossing from north Africa to Italy, stood at 172,301 in 2017, down from 362,753 in 2016 and 1,015,078 in 2015, according to data from the United Nations.
(Reporting by Tuvan Gumrukcu; Additional reporting Ali Kucukgocmen and Michele Kambas; Editing by Ece Toksabay, Dominic Evans, Richard Balmforth)
This story has not been edited by Firstpost staff and is generated by auto-feed.
Find latest and upcoming tech gadgets online on Tech2 Gadgets. Get technology news, gadgets reviews & ratings. Popular gadgets including laptop, tablet and mobile specifications, features, prices, comparison.
World
ROVANIEMI, Finland (Reuters) - Christmas is coming, but in Santa's home village in northern Finland, the COVID pandemic means that the flocks of tourists who usually start to make merry in Rovaniemi at this time of year are not. Finland has adopted some of the strictest travel restrictions in Europe, despite its low level of infections, meaning most foreigners cannot enter the country. The northern part of Finland, where many businesses rely on tourists flying in to meet Santa Claus, see the Northern Lights or take a snowmobile safari, has seen visitor numbers plummet.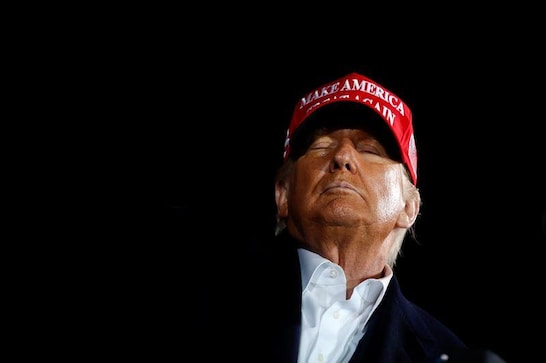 World
By Elizabeth Culliford and Nandita Bose (Reuters) - U.S. President Donald Trump's re-election campaign's Twitter account was briefly restricted on Thursday, causing an outcry from Republican lawmakers who accused social media companies of acting like "speech police" and vowing to hold Twitter responsible
World
By Anurag Maan and Shaina Ahluwalia (Reuters) - U.S. cases of the novel coronavirus crossed 8 million on Thursday, rising by 1 million in less than a month, as another surge in cases hits the nation at the onset of cooler weather