Nine more arrested in Morocco over murder of Scandinavian tourists
By Gwladys Fouche and Ahmed Eljechtimi OSLO/RABAT (Reuters) - Moroccan police have arrested nine more people in an investigation into the murder of two Scandinavian female tourists by suspected Islamic State militants, authorities said on Friday.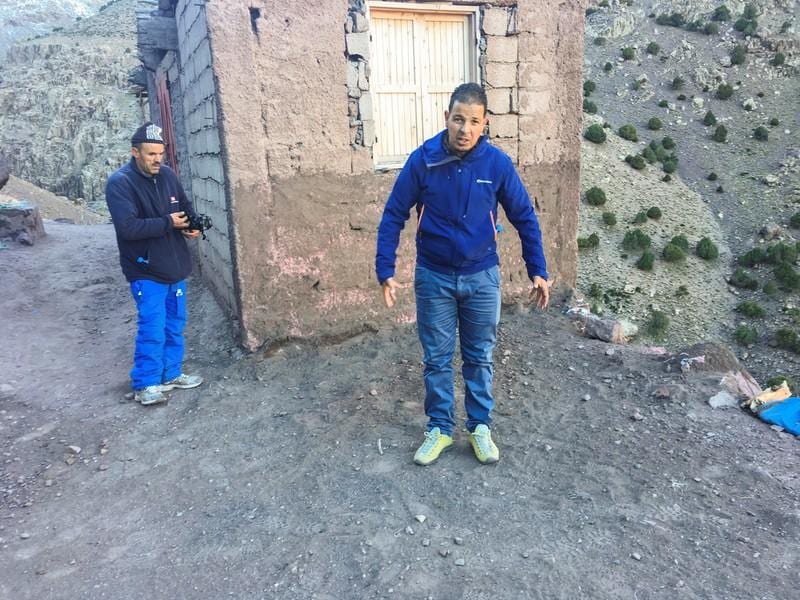 By Gwladys Fouche and Ahmed Eljechtimi
OSLO/RABAT (Reuters) - Moroccan police have arrested nine more people in an investigation into the murder of two Scandinavian female tourists by suspected Islamic State militants, authorities said on Friday.
Four suspects were already under arrest over the killing of Louisa Vesterager Jespersen, 24, from Denmark, and Maren Ueland, 28, from Norway, whose bodies were found on Monday in the Atlas Mountains with knife wounds to the neck.
The North African country's Central Bureau for Judicial Investigations said nine further arrests were made in various Moroccan cities over suspected links to the killers.
It said electronic devices, an unauthorised hunting rifles, knives and materials that could be used for bomb-making were found in the course of the raids.
Moroccan authorities have said the four suspects first arrested over the murder had pledged allegiance to Islamic State in a video posted on social media before the killings.
In Norway, police said a separate video, purportedly showing the killings of the two tourists, was probably authentic.
Further technical analysis of the video was needed, Norway's National Crime Investigation Service said earlier on Friday.
"We still believe, however, that we have grounds to say that so far, there is nothing concrete to show that this video is not real," it said in a statement.
Danish counterparts said they were still analysing the video, while Moroccan authorities said on Thursday they working on authenticating it.
Jespersen and Ueland were killed on the way to Toubkal, North Africa's highest peak and a popular hiking destination. "A source from Imlil, the village near where the two friends were killed, said one of them was found dead inside their tent while the body of the other was found outside.
Compared to other countries in North Africa, Morocco has seen relatively few Islamist attacks. The last major one was in April 2011, when 17 people were killed in the bombing of a restaurant in Marrakech.
Later on Friday, Norwegians planned to march with torches through Bryne, the coastal hometown of Maren Ueland, to express solidarity with her family.
On Saturday, a gathering will be held outside the Norwegian
Embassy in the Moroccan capital Rabat in support of the families of the victims and to condemn terrorism. Thousands of people have said on Facebook that they would attend.
(Editing by Mark Heinrich)
This story has not been edited by Firstpost staff and is generated by auto-feed.
Find latest and upcoming tech gadgets online on Tech2 Gadgets. Get technology news, gadgets reviews & ratings. Popular gadgets including laptop, tablet and mobile specifications, features, prices, comparison.
World
MOSCOW (Reuters) - Russian President Vladimir Putin said on Wednesday he had noted what he called "sharp anti-Russian rhetoric" from U.S. Democratic presidential candidate Joe Biden, but that he had been encouraged by Biden's comments on arms control. Putin, in comments on state television ahead of the U.S.
World
By John Irish and Robin Emmott PARIS/BRUSSELS (Reuters) - France and Germany said on Wednesday they would propose European Union sanctions against Russian individuals after receiving no credible answers from Moscow over the poisoning of Kremlin critic Alexei Navalny with a nerve agent. Several Western governments have said Russia, which has denied accusations by Navalny that it was involved in the poisoning, must help in investigations or face consequences. The decision and speed with which Europe's two main powers agreed to push ahead with sanctions suggests a hardening of the bloc's diplomacy towards Moscow.
World
By Steve Holland WASHINGTON (Reuters) - U.S. President Donald Trump, under coronavirus quarantine in the White House and restricted from traveling, is seeking ways to put a spark back in his struggling re-election bid and get behind his desk in the Oval Office with four weeks left until Election Day.