Nigerian activist held in solitary in Japan, prompting calls for her release | Reuters
By Minami Funakoshi and Ami Miyazaki | TOKYO TOKYO A prominent Nigerian asylum seeker and activist is being held in solitary at a Tokyo detention centre, a case that has highlighted a growing crackdown on foreigners living in Japan without visas and prompted demands for her release.Elizabeth Aruoriwo Obueza was detained two weeks ago after authorities turned down an appeal against her asylum rejection, Obueza and her lawyer told Reuters.Obueza, 48, campaigns for asylum seekers and the 4,700 people on 'provisional release' from immigration detention - a status that lets foreigners out from detention but bars them from working and travelling freely.Obueza's arrest is part of a wider campaign by the Justice Ministry, which in September 2015 said it would take steps to reduce the 60,000 foreigners living in Japan without visas. People on provisional release, many of whom have lived in Japan for decades, have been among those targeted, activists and lawyers say.'Elizabeth was targeted and detained for being an activist,' said immigration lawyer Shoichi Ibusuki. 'I want her released immediately.'The crackdown on people like Obueza comes even as people on provisional release, despite being legally unable to work, power Japan's construction and manufacturing sectors as companies scramble to find workers in the worst labour shortage in decades.'Elizabeth is held in solitary because she's an activist and immigration officials don't want her causing trouble,' said Mitsuru Miyasako, head of the Provisional Release Association in Japan, a group representing refugees and immigrants
By Minami Funakoshi and Ami Miyazaki
| TOKYO
TOKYO A prominent Nigerian asylum seeker and activist is being held in solitary at a Tokyo detention centre, a case that has highlighted a growing crackdown on foreigners living in Japan without visas and prompted demands for her release.Elizabeth Aruoriwo Obueza was detained two weeks ago after authorities turned down an appeal against her asylum rejection, Obueza and her lawyer told Reuters.Obueza, 48, campaigns for asylum seekers and the 4,700 people on "provisional release" from immigration detention - a status that lets foreigners out from detention but bars them from working and travelling freely.Obueza's arrest is part of a wider campaign by the Justice Ministry, which in September 2015 said it would take steps to reduce the 60,000 foreigners living in Japan without visas. People on provisional release, many of whom have lived in Japan for decades, have been among those targeted, activists and lawyers say."Elizabeth was targeted and detained for being an activist," said immigration lawyer Shoichi Ibusuki. "I want her released immediately."The crackdown on people like Obueza comes even as people on provisional release, despite being legally unable to work, power Japan's construction and manufacturing sectors as companies scramble to find workers in the worst labour shortage in decades."Elizabeth is held in solitary because she's an activist and immigration officials don't want her causing trouble," said Mitsuru Miyasako, head of the Provisional Release Association in Japan, a group representing refugees and immigrants.
"Locking someone up alone in a tiny room is to ruin them psychologically."Naoaki Torisu, a senior Justice Ministry official overseeing immigration detention, declined to comment on Obueza's situation, saying he could not discuss individual cases.Obueza said she fled Nigeria for Japan in 1991 to escape female genital mutilation and applied for asylum in 2011.Obueza told Reuters she was locked up for more than 22 hours a day. Typically, detainees at the Tokyo Immigration Bureau, where she is held, are locked up for 18 hours a day, according to the Justice Ministry.
"I want to help people," Obueza told Reuters from across a security divide in a small meeting room at the detention centre. "Give me the right to help people - don't put me in here."During her previous 10-months arrest in 2011 at a different centre, Obueza organised detainees to write a joint petition to immigration authorities calling for better medical care, Miyasako said.For more than a decade, Obueza has visited immigration detention centres across Japan, helping detainees navigate the asylum system and find lawyers, rights groups, lawyers and former detainees said.
"She has supported so many people as an activist and that's a nuisance for the immigration authorities," said Miyasako, who has worked closely with Obueza, adding that hundreds have received her help.Solitary cells - usually for detainees who are ill, unruly or have tried to harm themselves - encompass just three tatami mats, or around five square metres, detainees say.In 2014, a Sri Lankan named Niculas Fernando died in a solitary cell at the same centre, highlighting severe problems in medical care provided at the facilities.Isolation hasn't stopped Obueza from fighting for detainees' rights."When I go outside my room, I go around the windows and talk to the others," Obueza said. "I advise them what to do." (Reporting by Minami Funakoshi and Ami Miyazaki; Additional reporting by Thomas Wilson; Editing by William Mallard and Nick Macfie)
This story has not been edited by Firstpost staff and is generated by auto-feed.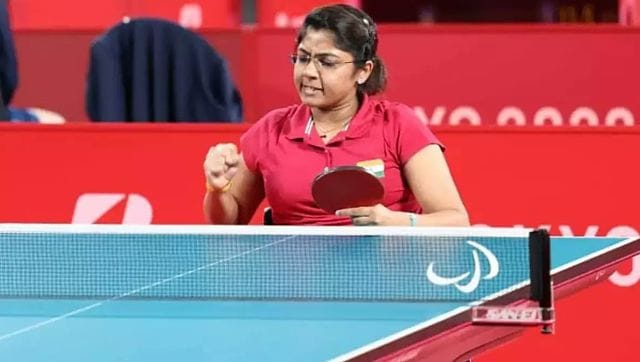 Sports
Patel became the first Indian table tennis player to win a Paralympic medal by clinching the silver, going down to Zhang Miao of China in the summit clash.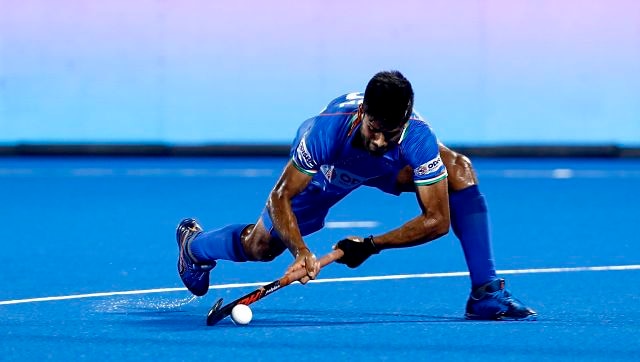 Sports
Varun further stated that skipper Manpreet Singh's one-on-one chat with him before the team left for Tokyo helped him a lot.
Sports
Schooling caused a sensation at Rio 2016 when he beat Michael Phelps to win the 100m butterfly.