Nigeria: Five Boko Haram militants arrested in Kano; police foils attack on markets, places of worship
Police in Nigeria's Kano said they arrested five suspected Boko Haram militants after a gunfight, marking a flare-up of jihadist violence in the city.
Kano: Police in the northern Nigerian city of Kano said they arrested five suspected Boko Haram militants after a gunfight, marking a flare-up of jihadist violence in the city.
The suspects were taken into custody on Sunday on the outskirts of the city as they were about to launch attacks on markets and "places of worship", Kano state police chief Rabiu Yusuf told reporters.
Intelligence indicated that "the remnant of a Boko Haram group who escaped from Sambisa Forest were regrouping in some states in the north including Kano," Yusuf said.
The suspected jihadists opened fire and hurled home-made explosives, injuring three policemen, said Yusuf.
Police arrested five suspects, three men and two women, including a 20-year old Nigerien national, said Yusuf.
Guns, explosives, military uniforms and face masks were recovered from the suspects.
The northern city had seen a lull in Boko Haram activity since a November 2014 bombing and shooting attack on the city's main mosque that killed over 100 people and injured scores of others.
In December 2016, the Nigerian military claimed it had ousted Boko Haram from its Sambisa forest stronghold in northeastern Borno state.
The military said it captured the group's "Camp Zero" enclave in the forest, where leader Abubakar Shekau was said to be hiding.
At the time, Kano state governor Abdullahi Umar Ganduje warned that Islamists who escaped from Sambisa were relocating to Kano.
Today there are growing concerns that Boko Haram militants are moving back into Sambisa Forest.
Nigerian troops had left the area in March, but an internal military memo circulated on 24 June and seen by AFP warned the jihadists had retaken "Camp Zero".
"Elements of Boko Haram...have started regrouping at Camp Zero," said the document.
"The insurgents purportedly from Abubakar Shekau faction were reported to have taken the opportunity provided of the facilities being left unguarded after the last range exercise... to reenter and take it over as their camp".
If Boko Haram retakes "Camp Zero" it would represent a setback for the Nigerian military.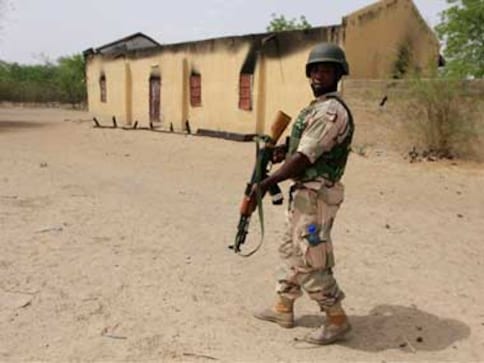 World
Twelve people were killed Wednesday evening after four suicide bombers struck in the regional capital of Maiduguri in northeast Nigeria
World
Boko Haram fighters killed nine soldiers and wounded two others in northeast Nigeria, according to military sources. The incident comes just days after 43 civilians died in deadly suicide bombings.
World
The blast was followed by gunfire from Boko Haram jihadists lurking in the dark, said Mustapha Muhammad, a civilian militia leader in the area.