Niger army kills 14 civilians mistaking them for Boko Haram fighters: Official
Niger's army has killed 14 displaced people who were mistaken for jihadists in the restive southeast where Boko Haram Islamists have staged regular attacks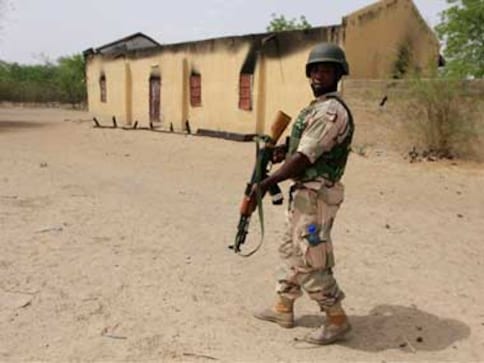 Niamey (Niger): Niger's army has killed 14 displaced people who were mistaken for jihadists in the restive southeast where Boko Haram Islamists have staged regular attacks, a local official said Thursday.
"It's an error by the military that cost the lives of 14 civilians... refugees and displaced people," the official from the Diffa region, speaking on condition of anonymity, told AFP.
A local journalist, also speaking anonymously, confirmed his account. "The soldiers mistook them for Boko Haram fighters. The army has been on edge after the last two attacks in this area," he said.
Civil and military authorities in Diffa were not immediately reachable for comment.
The regional official said the civilians had been returning to their village in the Abadam area — which they had fled due to Boko Haram violence — in order to tend to their fields.
"They had not warned the authorities" that they were going back, he said.
The village lies within a no-go zone which is only accessible with prior authorisation, near the Komadougou river which serves as a natural border between Niger and Nigeria.
Niger authorities evacuated civilians from the border zone in May 2015 as military operations against the Nigeria-based Boko Haram gained pace.
The decision was unpopular with many villagers who were forced into camps for displaced people. Some of them have been returning to tend to their crops, despite the entry ban.
News of the civilian deaths came just two days after Diffa authorities said Boko Haram had kidnapped 37 children and slit the throats of nine other people in the village of Ngalewa, near the Nigerian border.
On 29 June, a suicide bombing carried out by two women in the nearby village of Kabalewa killed two people.
Diffa, which has a population of around 600,000 people, has suffered a string of Boko Haram attacks since 2015 against both military targets and civilians.
Around 300,000 people displaced by jihadist attacks have taken refuge in the region, which already grapples with grinding poverty.
India
Based on specific input about the presence of terrorists in Srichand Top forest area in Pahalgam area of Anantnag, security forces launched a cordon and search operation there
World
Last month came a sharp deterioration in relations between the two neighbours when Pakistan carried out airstrikes in eastern Afghanistan. Witnesses said the strikes hit a refugee camp and another location, killing at least 40 civilians