Nicaragua arrests four men suspected of ties to Islamic State
MANAGUA (Reuters) - Four men with suspected ties to the Islamic State militant group were captured on Tuesday by members of the Nicaraguan armed forces after entering the country illegally from Costa Rica, Nicaraguan police said. In a statement, Nicaraguan police said two of the men were Egyptian nationals and the other two were Iraqi
MANAGUA (Reuters) - Four men with suspected ties to the Islamic State militant group were captured on Tuesday by members of the Nicaraguan armed forces after entering the country illegally from Costa Rica, Nicaraguan police said.
In a statement, Nicaraguan police said two of the men were Egyptian nationals and the other two were Iraqi. The four were due to be deported back to Costa Rica, it added.
(Reporting by Ismael Lopez; Writing by David Graham; Editing by Daniel Flynn)
This story has not been edited by Firstpost staff and is generated by auto-feed.
Find latest and upcoming tech gadgets online on Tech2 Gadgets. Get technology news, gadgets reviews & ratings. Popular gadgets including laptop, tablet and mobile specifications, features, prices, comparison.
Business
SHANGHAI (Reuters) - Tesla is planning to export Model 3 vehicles made in China to Asian and European markets, two sources familiar with the matter told Reuters on Friday. The U.S.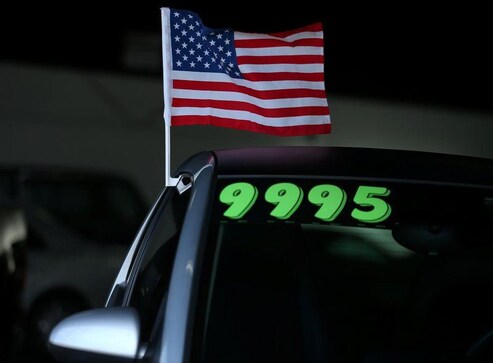 Business
By Lucia Mutikani WASHINGTON (Reuters) - U.S. consumer prices rose solidly in August, with the cost of used cars and trucks accelerating by the most in more than 51 years likely as Americans shunned public transportation because of fears of contracting COVID-19
Business
By Tanishaa Nadkar and Pushkala Aripaka (Reuters) - Life and general insurer Aviva is offloading its Singapore business to a consortium led by Singapore Life, for S$2.7 billion ($1.98 billion), as the London-listed firm sharpens its focus on Britain, Ireland and Canada.