New U.N. chief says politicians are failing 'losers of globalisation' | Reuters
By Axel Bugge | LISBON LISBON The incoming head of the United Nations warned on Tuesday that rich countries were ignoring the 'losers of globalisation' by turning to nationalist agendas, as in the U.S. election and Brexit referendum.Antonio Guterres, elected in October to take over as U.N. secretary general next year, told a conference in his native Lisbon that this trend had undermined the willingness to receive refugees in Europe this year.He said the world must re-establish international protection for refugees coming from war zones such as Syria, but it would not be easy as developed countries were turning to nationalist agendas
By Axel Bugge
| LISBON
LISBON The incoming head of the United Nations warned on Tuesday that rich countries were ignoring the "losers of globalisation" by turning to nationalist agendas, as in the U.S. election and Brexit referendum.Antonio Guterres, elected in October to take over as U.N. secretary general next year, told a conference in his native Lisbon that this trend had undermined the willingness to receive refugees in Europe this year.He said the world must re-establish international protection for refugees coming from war zones such as Syria, but it would not be easy as developed countries were turning to nationalist agendas. Europe has struggled to handle a huge influx of refugees, many of whom displaced by the war in Syria. The United States has accepted only a very small number of refugees and may take in even fewer next year. "In 2016, we have witnessed a dramatic deterioration of that international protection regime (for refugees)," Guterres said.
"This example started in the developed world, it started essentially in Europe, it is spreading now like a virus into other parts of the world." Guterres, who was U.N. High Commissioner for Refugees until last year, linked the growing resistance to accepting refugees to wider concerns about globalisation."I don't think we can look strictly at the refugee issue, I think the problem is a broader problem," he told the conference on Europe's refugee crisis.
There was a consensus in the mid-1990s that globalisation would benefit all, he said. "But a lot of people were left behind ... In the developed world, (there are) those who have been losers in globalisation," he said. "The recent analysis of the rust belt in the United States, I think, is a clear demonstration of that, when we speak about the elections."Donald Trump won this month's election in the United States in part thanks to support from voters who have seen their jobs lost to countries with cheaper labour.
Guterres said many voters had become angry with globalisation and felt "that political establishments and international organisations are not paying attention".This led to what he called "a kind of evolution" in which anti-establishment parties now tended to win elections and referendums tended to attract majorities against whatever was put to a vote.This year has seen a series of unexpected vote results, notably Britain's vote to leave the European Union in June and Donald Trump's election in the U.S. this month. (Reporting by Axel Bugge; Editing by Tom Heneghan)
This story has not been edited by Firstpost staff and is generated by auto-feed.
Business
While India VIX fell by 6.79 percent to end at 16.16 levels, BSE Smallcap rose by 1.38 percent to end at 29,088.57 and BSE Midcap registered a rise of 1.68 percent to 25,799.72.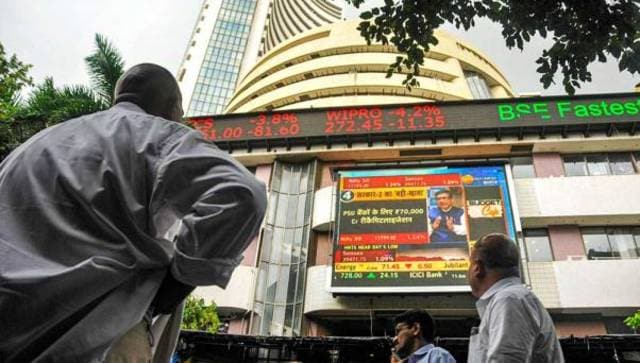 Business
Sectors like FMCG, PSU Bank, auto, and metal indices witnessed a hike of 1-3 percent while the IT index saw a decrease of nearly one percent
Business
Sensex increased by 568.90 points to end at 61,305.95 while Nifty ended at 18,337.90 after gaining 176.15 points.