New report emphasizes Malaysian government's shortcomings in 2014 missing Malaysia Airlines flight MH370 case
The report says the Malaysia government's search failed to pinpoint a location. However, officials say that the report is not final since the plane has not been found.
Kuala Lumpur: An independent investigation report released on Monday, more than four years after Malaysia Airlines Flight 370 disappeared, shortcomings in the government response that exacerbated the mystery.
The report reiterated Malaysia's assertion that the plane was deliberately diverted and flown for over seven hours after severing communications. It said the cause of the disappearance still cannot be determined and the "possibility of intervention by a third party cannot be excluded."
The plane carrying 239 people from Kuala Lumpur to Beijing vanished on 8 March, 2014, and is presumed to have crashed in the far southern Indian Ocean. Family members of those onboard the plane said they were frustrated as there were many gaps in the investigations and questions left unanswered.
Scattered pieces of debris that washed ashore on African beaches and Indian Ocean islands indicated a distant remote stretch of the ocean where the plane likely crashed. But a government search by Australia, Malaysia and China failed to pinpoint a location. And a second private search by US company Ocean Infinity that finished earlier this year also found no sign of the wreckage.
Officials said that this report is still not final since the plane has not been found. The Malaysian government has said it is open to resuming searching if credible evidence of the plane's location emerges.
Find latest and upcoming tech gadgets online on Tech2 Gadgets. Get technology news, gadgets reviews & ratings. Popular gadgets including laptop, tablet and mobile specifications, features, prices, comparison.
World
Chung was arrested on Tuesday by the city's national security team only metres away from the US consulate, where he was set to seek political asylum
World
Ambassador Cong Peiwu said that if Ottawa cares about the 3,00,000 Canadians in Hong Kong, it should support the government's 'efforts to fight violent crimes'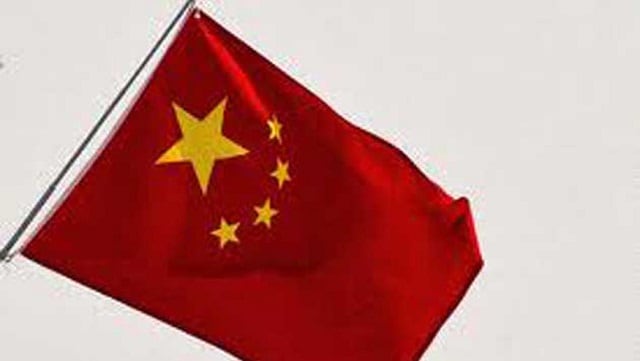 World
Foreign ministry spokesman Zhao Lijian said the sanctions were "to safeguard national interests" and would apply to those who have "behaved badly in the process of arms sales to Taiwan"