New Jersey sheriff resigns after uproar over racist remarks on country's first Sikh-American Attorney General Gurbir Grewal's turban
The furor erupted after several audio clips were posted of New Jersey sheriff Michael Saudino's remarks.
New York: A senior law enforcement official of a New Jersey county has resigned after an outcry over the racist remarks he made about America's first Sikh-American Attorney General Gurbir Grewal over his turban.
The furor erupted after several audio clips were posted of Bergen County sheriff Michael Saudino's remarks from 16 January discussion following Phil Murphy's inauguration as governor of New Jersey.
Saudino and the four undersheriffs resigned on Friday, a day after the recording which was obtained by the radio station WNYC was published, the New York Times reported. Saudino, a Democrat who was in his third term, yielded to intense political pressure led by governor Murphy.
In the audio, Saudino is heard saying that Murphy appointed Grewal because of "the turban". "He didn't do that because of Bergen County; he did that because of the turban," Saudino said of Murphy's selection of Grewal, who at the time was the Bergen County prosecutor.
Grewal called the resignation "an important first step in repairing the relationship between the Bergen County Sheriff's Office and the diverse communities it serves." "But our work does not stop there. The fact that a top official could make racist comments about the African-American community and that no one in the room would challenge or correct him, raises serious concerns."
The comments brought condemnation across the state, but Saudino initially offered only an apology and made no mention of leaving his position. Following Saudino's resignation, Murphy said he intended to "appoint an interim sheriff who can rebuild the public's trust" in the county of nearly 1 million residents.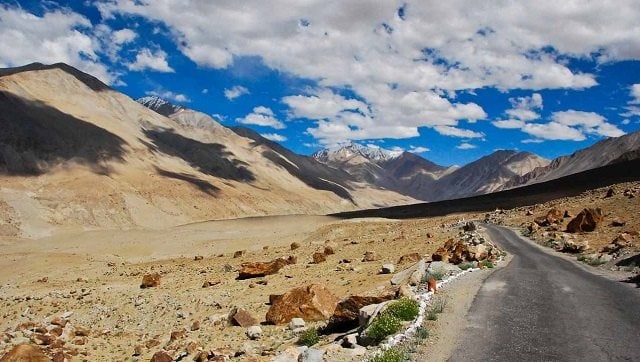 India
The Leh-based Apex Body of People's Movement for 6th Schedule and Kargil Democratic Alliance leaders also said they have reached on a consensus to seek one more Lok Sabha seat and two Rajya Sabha seats from the region
Entertainment
Other key titles in August include Bhuj: The Pride of India on Disney+ Hotstar Multiplex, Comedy Premium League on Netflix India, and Modern Love Season 2 on Amazon Prime Video.
World
Several large fires have ravaged the western United States in recent days — notably in California, Nevada and Oregon, where the dangerous Bootleg Fire is still raging, even though the fire season has only just begun