Nerve agent attack on British spy: 21 countries back UK, expel 114 Russian diplomats in show of solidarity
The United States joined Britain's allies in Europe and around the world in expelling scores of suspected Russian spies in response to a nerve agent attack.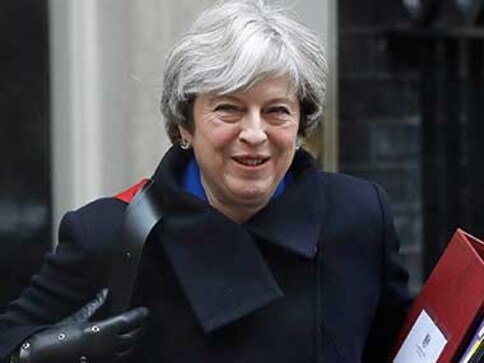 The United States joined Britain's allies in Europe and around the world on Monday, by expelling 60 Russian diplomats and ordering Russia's consulate in Seattle to close, as the allies sought to jointly punish Moscow for its alleged role in poisoning an ex-spy in Britain.
At least 114 alleged agents working under diplomatic cover were ordered out by 21 governments, dwarfing similar measures in even the most notorious Cold War spying disputes, and marking a diplomatic victory for Britain.
Washington led the way, ordering out 60 Russians, in a new blow to US-Russia ties, less than a week after President Donald Trump congratulated Vladimir Putin on his re-election. Canada, Ukraine, Albania, Australia, and most European Union States matched the move with smaller-scale expulsions, after Britain urged allies to respond to the poisoning of double agent Sergei Skripal.
Australian prime minister Malcolm Turnbull called two agents "undeclared intelligence officers" and told them they had seven days to leave. "This decision reflects the shocking nature of the attack, the first offensive use of chemical weapons in Europe since World War II, involving a highly lethal substance in a populated area, endangering countless other members of the community," he said.
French foreign minister Jean-Yves Le Drian said that the expulsion of Russian diplomats by EU States was a display of "European solidarity". "Our posture is, firstly, a posture of solidarity, but at the same time, it is a show of determined rejection of the use of any sort of chemical weapon," Le Drian said.
Ukrainian president Petro Poroshenko said, "In response to a cynical chemical attack in Salisbury, Ukraine, in the spirit of solidarity with our British partners and transatlantic allies and in coordination with EU countries, decided to expel 13 Russian diplomats from the few that remain (in Kiev)."
The only EU country to not follow suit was Austria, which said that that it would not expel Russian diplomats over the poisoning. "We stand behind the decision to recall the EU ambassador, but we will not take any national measures," Chancellor Sebastian Kurz and Foreign Minister Karin Kneissl said in a joint statement. "Indeed, we want to keep the channels of communication to Russia open," they added. "Austria is a neutral country and sees itself as a bridge-builder between East and West."
Russia has denied its involvement in the alleged assassination of Skripal, which left the spy and his daughter gravely ill. Moscow also warned that there would be a tit-for-tat response to those countries "pandering to British authorities", saying they don't fully understand what had happened.
But western officials made it clear in announcing the expulsions that they share Britain's assessment that only the Kremlin could have been behind the incident, that took place on 4 March in Salisbury, England.
White House spokeswoman Sarah Sanders said Washington and its allies were acting "in response to Russia's use of a military-grade chemical weapon on the soil of the United Kingdom".
Consulate closed
US officials said that 48 "intelligence officers" attached to Russian diplomatic missions in the US would be expelled, along with 12 accredited to the United Nations in New York.
Trump's ambassador to the UN, Nikki Haley, welcomed the move and said, "Here in New York, Russia uses the United Nations as a safe haven for dangerous activities within our own borders."
Spokeswomen for the White House and the state department, along with Haley and US ambassador to Moscow, Jon Huntsman, condemned the alleged Russian attack. But Trump himself, who usually likes to tweet or hold a press event for major announcements, was silent.
This represents the largest US expulsion of Russian or Soviet agents ever, almost double the number of expulsions ordered by Trump's predecessor Barack Obama, who expelled 35 diplomats in late 2016 over alleged election meddling.
Russia's foreign ministry warned that "unfriendly step by this group of countries will not pass without trace and we will respond to it".
The Russian embassy in Washington appeared to hint at what this response would be. Russia's ambassador to the United States condemned the decision and told State-run Sputnik News: "A serious blow to the quantitative and qualitative composition of the Russian embassy in Washington DC."
Canada confirmed it was expelling four Russians, Ukraine 13, Albania two, Norway two and Macedonia two. At least 16 EU member states are kicking out agents. Australia expelled two Russian diplomats Tuesday.
Iceland also announced on Monday that it would send no government officials to Russia to accompany its team to the football World Cup this summer. "Among the measures taken by Iceland is the temporary postponement of all high-level bilateral dialogue with the Russian authorities," the foreign ministry said in a statement said. "Consequently, Icelandic leaders will not attend the FIFA World Cup in Russia this summer," it said.
Britain welcomed its allies' decision as a diplomatic and moral victory, after concerns that some would prefer not to offend Moscow despite international horror over the attack.
'Extraordinary response'
"I have found great solidarity from our friends and partners in the EU, NATO, America and beyond," Prime Minister Theresa May told Parliament.
More than three weeks after the attack, which Britain says, was carried out by a nerve agent exclusively developed by Russia, the Skripals are still in coma in a hospital. A British policeman who was exposed to the nerve agent when he responded to the attack on the former Russian officer has been released from treatment.
Jan Techau, a Berlin-based analyst for the German Marshall Fund of the US, said Monday's response presaged continued cooperation on common security and defence concerns whatever the status of Brexit negotiations. "Since immediately after the Brexit vote, it has been made clear again and again by both the UK and the EU that security would still be considered a shared concern and that both sides would coordinate and cooperate very closely," he said.
Anand Menon, European politics professor at King's College London, agreed that the response did not depend on Brexit. "Whether we have Brexit, whether we don't have Brexit, Russia has been shown to have used aggression on the territory of a member State and member States react. I don't think it's got anything to do with Brexit... This is just geopolitics," he said.
With inputs from AFP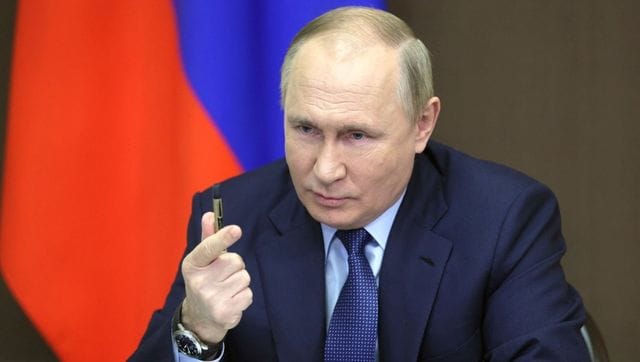 World
Abbas Gallyamov wrote speeches for Putin during the Russian leader's 2008-12 stint as prime minister. Gallyamov later became an outspoken political consultant and analyst who was frequently quoted by Russian and foreign media. He has lived abroad in recent years
World
Putin arrived in Mariupol by helicopter, then drove around the city, stopping in various districts. He met with residents of the Nevsky microdistrict, and also examined the Mariupol coastline
Politics
Putin said Chinese proposals could be used as the basis of a peace settlement in Ukraine, but nothing emerged from the meeting to tie his hands militarily