Nepal quake and what we must do: India must repay its debt to Gorkhas
An earthquake is nature's unimaginable fury. It can be terrifying. As Nepal reels under the after-effects of one, it is time for India to repay its debt to the Gorkhas, who have fought every one of our wars. PM Modi did well to jump to its rescue
The terrible loss of life and property in Nepal is a cataclysm for which mere words are insufficient. The TV images and the twitter pictures this writer saw are beyond terrible: thousands known to be dead and injured; World Heritage sites of priceless antiquity reduced to rubble; children orphaned, families torn apart. It will take years for the area to recover, and it is one of the poorest countries in the world.
Words fail me; and at this time, it is only the mother tongue that can convey the utter tragedy, not English. I am reminded again of the great poet Kumaran Asan in Veena Poovu (The Fallen Flower), an elegy in Malayalam. He wrote:
Kanney madanguka! Karinjum alinjum aasu; Mannakum ee malar vismrtam aakum ippol.
Enneetuka aarkum ithu than gathi; saadhyam enthu; Kanneerinal? Avani vazhvu kinavu kashtam!
(Withdraw, mine eye! Scorched and withered; This flower will become dust, unremembered.
Truly; this fate awaits all; what can mere tears do? The world lives on dreams, alas!
I wrote about the same poem when the Great Gujarat Earthquake hit in 2001 ("What the thunder said" ): for I find earthquakes particularly menacing. For most other natural disasters, you get warnings – you know a volcano is going to blow up, or a cyclone is going to hit land, for example – but a quake comes unannounced. It is true that animals often behave strangely, for they might be sensitive to changes in magnetic or electric fields; but I don't know that there were any such warnings in Nepal 2015. Although experts have been warning of the Big One for years (see this astonishingly prescient January column by @kundadixit ('Preparing to be prepared') I don't think enough precautions were taken.
I lived in the San Francisco Bay Area for many years, and I have encountered my share of quakes, large and small, and I used to carry around an 'earthquake kit' in my car, with water, canned food, medicines, blankets, a flashlight, batteries, a radio, and a little money, just in case I was stranded. I should be used to quakes, but I am not: they still terrify the daylights out of me. In an atavistic sort of way, I can't help thinking there's an element of divine retribution, for they show men at their most powerless against the fury of nature.
Nevertheless, things are changing. The big difference I found between Gujarat 2001 and Nepal 2015 is the immediate communication, mostly on twitter, about what was happening on the ground, in many places. I knew immediately about the extent of the damage, with before-and-after photographs of heritage buildings and structures reduced to a pile of stones, first-hand reports from people on the ground. As I wrote this, there was a report of a second quake happening: I thought it was an aftershock, but I was corrected on twitter that it was a full-fledged quake following up on the huge 7.9 temblor of yesterday.
Twitteratti also gave us instant information about what various groups were doing. It was astonishing how quickly the Indian government swung into action. The quake happened around noon, shortly thereafter was a cabinet meeting; within three or four hours, a team of National Disaster Relief Fund personnel left on an Indian Air Force cargo plane with several tons of supplies and medical equipment, as soon as Kathmandu airport was declared open for restricted landings.
There were a number of sorties flown by lumbering Air Force C-17s, C-130s and IL-76s cargo planes, bringing personnel and up to 20 tons of supplies, including full-fledged field hospitals and engineering supplies, and also evacuating Indians from the affected areas. Hospitals sent teams of disaster-trained doctors. Indian Railways dispatched trains with 100,000 litres of water each. The power ministry deputed crews of technicians to fix downed power lines. The foreign affairs ministry set up hotlines for information. BSNL started charging local-call rates for international calls to Nepal.
It was a display of competence, as well as (combat)-readiness on the part of the Indian nation. It was a statement that India has arrived. Combined with the rescue efforts in Jammu and Kashmir a while ago, and the spectacular evacuation from Yemen a week or so ago, this shows India has the capacity to successfully organise large-scale rescue efforts, if only the leadership is in place. We have suspected this in the past when a flawless Kumbha Mela is held, and seven million people converge on a tiny area without mishap. But now it seems that the Modi government has enough leaders and bureaucrats who can take charge, and deliver on even large-scale international missions.
This newfound sense of purpose, as well as a can-do attitude, bode well for the nation's future. The missing ingredient has been a 'strategic intent', as the capacity to deliver has always been there, but we never had the confidence we could deliver. For instance, it was with exactly the same infrastructure and people that the UPA government flubbed the Uttarkhand rescue effort in 2013. It is said that trucks loaded with supplies waited for days until a suitable photo-op could be found with a Nehru dynast flagging them off.
Laudably, the Israeli government also sent a team of experts, with search-and-rescue specialists. I may have missed it, but I didn't hear much about Chinese support (even though they are overlords of neighboring Tibet), or indeed, much from anywhere else, including the US. But then for India, Nepal is special. They are our own, and Gurkhas have shed their blood honorably in every war India has been involved in. We owe them for their steadfastedness, and for India to help them is nothing but repayment of a debt. The Indian Army, I read, was allowing its soldiers to call Nepal free of charge. Gurkha armymen and retired Gurkhas are said to be part of the relief mission run by the Indian army.
I have only known two Gurkhas well; and I feel bad for them, living down south, far from their homes. One was a youngster of 17 working as a security man in the office tower where I worked in Bangalore. He told me his goal was to get into the Indian Army, and he was waiting until he was old enough. A sweet kid, he had fun at my expense: my office was on the 10th floor, and when there was no electricity, which was often, I'd have to huff and puff up all those stairs; he would race up ahead of me, light and lithe like a cat. The other Gurkha is a middle-aged guy who is the alleged security on our street, although I have never seen him do anything more assertive than banging his lathi on the tarmac. Good people, these pahadis, not like us shrewd and cynical plainspeople.
And that is now a problem for them: their very innocence. For missionaries are flocking, as is their ambulance-chasing wont, to Nepal, to exploit the tragedy to convert people. This is something that we all knew, but thanks to their triumphalist gloating on twitter, it was possible to hear right from the horse's mouth about their intent. Here is a small sample of their tweets, storified by @vamsee9002, about their uncontainable glee. It is abominable. Their countries should be ashamed of them.
Fortunately, there were others willing to provide unselfish service. As many as 20,000 volunteers of the RSS travelled to Nepal, as always first on the ground along with the Indian Army. Baba Ramdev was already in Nepal, and he tweeted that there were 30,000 of his volunteers in all parts of Nepal who would work on search and rescue. Sikh groups in Amritsar and Delhi are sending 25,000 packaged meals every day. Incidentally, I may have missed it, but I didn't hear anything about Greenpeace or the Ford Foundation being on the ground, helping.
So what can all of us do, we who tweet comfortably from our homes? The best thing is to give. Datta, as in the Upanishadic story that TS Eliot quoted in his Waste Land. Datta, give. Give as much as you can afford. If possible, give one day's salary. I personally have donated what I can afford, because this is a human catastrophe of extraordinary proportions, and we each have to think this might happen to us as well. Yes, my beloved Kerala could one day be hit with a calamity of this magnitude, and by a universal law of natural justice, what I gave to others will be given back to me when I need it. It is my duty, our duty, to give to those less fortunate than ourselves, especially when they are our close kin, brothers and sisters in dharma.
Who would I suggest you donate to? First, the Prime Minister's fund, at their website. Today, I believe the money we donate will in fact go to the deserving, rather than into the pockets of the corrupt, as in years past. Second, any bonafide organisation, including Sewa International, which focuses on disaster relief.
In this time of need, #IstandwithNepal, and I ask you to do the same.
Find latest and upcoming tech gadgets online on Tech2 Gadgets. Get technology news, gadgets reviews & ratings. Popular gadgets including laptop, tablet and mobile specifications, features, prices, comparison.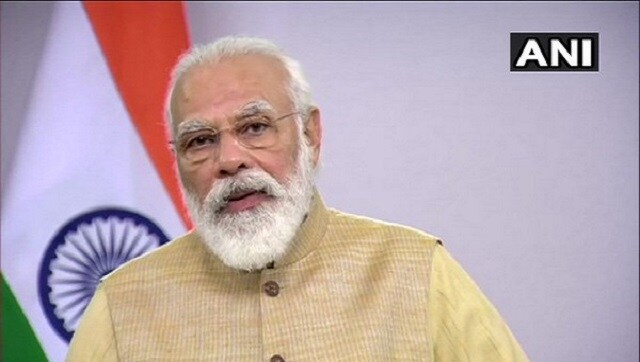 India
Speaking at the finale of the Smart India Hackathon, Modi said the NEP is big on access to education and aims to increase gross enrolment ratio in higher education to 50 percent by 2035.
India
Under faceless assessment, a central computer picks up tax returns for scrutiny based on risk parameters and mismatch and then allots them randomly to a team of officers.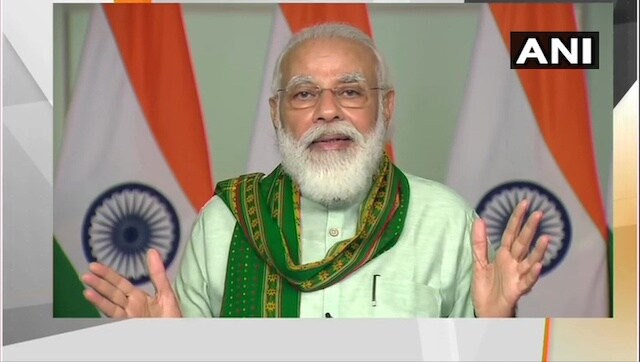 India
The prime minister, launching the fund through a video-conference Sunday, said it would create post-harvest infrastructure in villages and generate jobs