Nepal PM KP Sharma Oli gets presidential nod to prorogue parliamentary session amid demands for his resignation
On Wednesday, the standing committee meeting of Oli's party, the NCP, was called during which 17 out of 18 members demanded his resignation.
Kathmandu: Nepal president Bidhya Devi Bhandari on Thursday approved the Cabinet's proposal to prorogue the ongoing parliamentary session and sent a letter to the Parliament Secretariat acknowledging the same.
Earlier in the day, a Cabinet meeting was held at Prime Minister KP Sharma Oli's official residence in Baluwatar, during which the government decided to discontinue without dissolving the ongoing budget session of the Parliament.
The decision was taken amid reports of an inter-party dispute between Oli and former prime minister Pushpa Kamal Dahal Prachanda.
The Prachanda-led faction in the ruling Nepal Communist Party (NCP) has demanded the resignation of Oli from the post of the prime minister and party-co chair.
Earlier in the day, Oli visited Sheetal Niwas to meet President Bhandari.
On Wednesday, the Standing Committee meeting of the NCP was called, during which 17 out of 18 Standing Committee members demanded Oli's resignation.
The senior leaders, including co-chair Prachanda, Madhav Nepal, Jhalanath Khanal and Bamdev Gautam asked the Prime Minister to step down from the post citing his 'failure' over various issues.
Find latest and upcoming tech gadgets online on Tech2 Gadgets. Get technology news, gadgets reviews & ratings. Popular gadgets including laptop, tablet and mobile specifications, features, prices, comparison.
India
Accordig to district officials, over 1.50 lakh people in Kaisarganj, Mahsi and Mihipurva tehsils of Bahraich have been affected while 171 houses have been damaged
World
Kalapani, Limpiyadhura, Lipulekh and Gunji are the four places that are contested by India and Nepal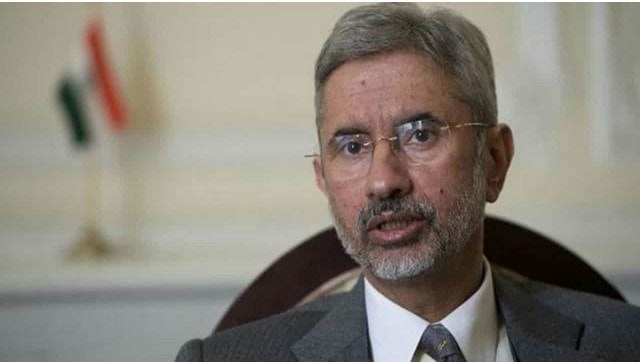 India
Ministry of External Affairs spokesperson Anurag Srivastava said that there was 'no doubt' that the historical founder of Buddhism was born in Nepal's Lumbini