Nepal-China agreement: Why India needs to work on some foreign policy issues without delay
The much publicised agreements on Nepal securing transit route through China have invited close inspection.
Colours from Holi celebrations in Nepal would be washed away as Prime Minister KP Oli, leading a fractious coalition that threatens to fall apart, winds up his historic visit to China on Sunday and returns home to an impending protest by tribals against the Constitution and political machinations that could lead to his removal.
The much publicised agreements on Nepal securing transit route through China, that seeks to bypass its geographical dependence on India for ports to trade with the world, have invited close inspection from political observers who believe that New Delhi has lost out.
While Nepali media has mostly hailed it as an "end" to India's monopoly, some in Indian media have also been quick to view the agreement in black and white to pass immediate judgement. Unsure of political longevity, the Leftist prime minister's belief that he has shown India a 'thumbs down' by accepting China transit routes and many who are eager to "get rid of Indian influence" dominate news reportage.
Images of blockade of goods on India-Nepal border that led to natural and some "manufactured" shortages are not easy to erase. Those memories will become a part of oral tradition of Nepal's history of being at India's mercy.
At the same time, the Indian government needs to take greater interest to ease trade and transit for Nepal's imports and exports through the country to signal its "soft side" while pressuring the political class to give equal rights and status to Madhesi population.
As a sovereign country, Nepal is free to explore better connectivity and trade routes. Backed by growing voices to end dependence on India, Leftist leaders in Kathmandu have used China card more so often in last few years.
Prime Minister Oli's posturing and efforts to sideline China have a large domestic audience and people in Beijing and Islamabad are pleased to see India being "sidelined". Alarmists in India will red flag government's "failure" to keep Nepal in New Delhi's "control".
Conceded India needs to be cautious, and it has been for some years but let ten agreements between Nepal and China not blind us to the geographical reality that none, even hardcore Maoists, can ignore.
A few facts though need to be noted. Nepal is at the mercy of geography. A landlocked country sandwiched between mountainous China in the North and Indian plains in the South, Nepal has no access to any sea port. Nepal has an open border with India that is 1,868 km across bordering Uttarakhand, UP, Bihar, West Bengal and Sikkim. With China, it shares a 1,236 km which is not easily accessible and topographically difficult to easily cross over from Nepal.
There are six million Nepalese working in India who send back part of their earnings as remittances. Enjoying all rights and freedoms like any other Indian citizen, Nepalese see India as their second home. They do not need visas or work permits to live and get employment. That is a given that will not change.
What India can do to change the perception somewhat after the five-month-long road blockade is give some serious attention to infrastructure requirements on the Nepal border and reduce travel time and delays for goods headed to and from the Himalayan country.
India-Nepal border infrastructure
A deep and insightful study carried out in the last years of UPA rule by former foreign secretary Shyam Saran at then PM Manmohan Singh's instance needs to be studied and implemented. Tasked to look at India's border infrastructure, Saran travelled, collected and collated information to provide excellent insights and solutions. Portions of the report that deal with Nepal must be seriously implemented. From what we know, work that started during Manmohan's time has gained speed.
According to that report, the India-Nepal border was badly encroached, congested, crowded and badly handled. Resembling many of our public spaces, the sensitive border had little empty land left on India's side that could be used to create a buffer or sanitised zone.
Bottlenecks on trade and transit route
Three major agreements determine Nepal's access to India and rest of the world:
1. Treaty of Trade and Transit signed in 1960, which was last renewed in 2013 for a seven year period. Fifteen entry-exit points have been named and route clearly specified from Kolkata and Haldia ports to Nepal.
2. India-Nepal Rail Service Agreement of 2004, which allows transit and bilateral trade between Kolkata-Haldia ports and Birgunj in Nepal, between Indian train stations and Birgunj via Raxaul, for bilateral trade.
3. Trilateral transit agreement between Bangladesh, India and Nepal for overland trade between Bangladesh and Nepal through India.
In a significant contribution to understanding of bottlenecks in India's trade and transit treaty with Nepal, a Working Paper by think-tank ICRIER released this month details areas that need attention.
Both Nepal and India need to take action. But, India can seriously address some of these concerns without delay. The Paper states that Kolkata and Haldia port infrastructure contributes to red tape, delays and cost overruns that need to be tackled. These ports are riverine in nature with depth that is not easy for big vessels to use which forces vessels to offload their goods to a feeder vessel to carry to these ports.
Though Kolkata is closer to Nepal (1000 km) other ports that were far more efficient like JNPT near Mumbai, Kandla in Gujarat and Paradip in Orissa need to be used. In 2011, the two countries agreed to use Vizag, JNPT and Kandla but six years later, no formal exchange of letters has been done. Unless carried out these ports cannot be used for Nepal's trade and transit goods. Customs procedures in Kolkata and Haldia are undertaken manually and soft infrastructure needs upgradation.
Roads need similar attention. The Kolkata-Raxaul-Birgunj-Kathmandu faces severe infrastructural bottlenecks with the condition of road between Bihar and Nepal ( some 180 km) in poor state leading to tremendous delays.
Lastly, there are three zonal railways involved in movement of goods on train from ports to Nepal causing delays and slow clearances.
The ICRIER report deals with several other issues.
In conclusion, merely complaining and whining over Nepal's much publicized agreements with China will not help. India cannot delude itself into believing that political relations will be what they were decades ago. Dynamic changes in Nepal's polity and society need to be appreciated and understood. While at the same time India, given Nepal's geostrategic position and the 'Roti-Beti Ka-Sambandh' (hearth and ties through marriage) relationship must do at least what it can, and is achievable, to signal its seriousness in mending disturbed relations of last many months.
(The writer covered Nepal's 2006 Revolution for BBC World Service.)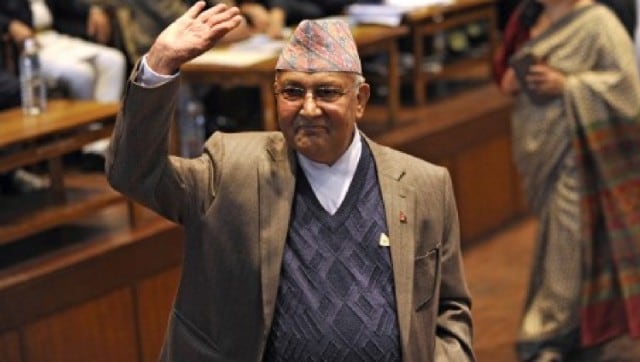 World
President Bidya Devi Bhandari had asked the Opposition to come up with the support of majority lawmakers to form a new government by 9 pm Thursday after Oli, 69, lost a crucial trust vote on Monday
World
In 2016, Beijing changed family planning rules allowing families to have two kids amid fears of fast-ageing population and shrinking workforce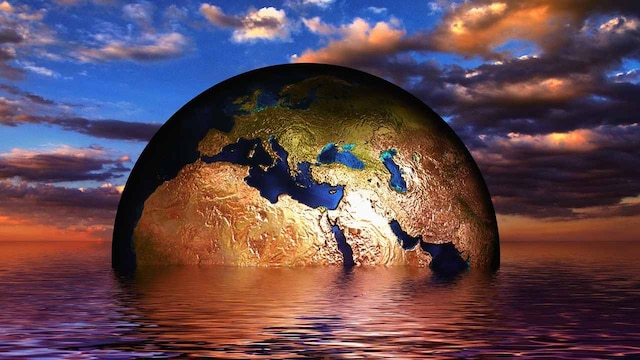 World
More than 400 large cities are at "high" or "extreme" risk due to a mix of pollution, dwindling water supplies, heat waves, natural disasters and climate change.