Nearly 23,000 terror suspects at large in the country, believe UK spies
Nearly 23,000 terror suspects may be at large across UK, the country's intelligence community say after identifying a Libyan-origin man for the Manchester attack.
London: Nearly 23,000 terror suspects may be at large across Britain, the country's intelligence community say after the deadly Manchester attack by a Libyan-origin man who was on the radar of the UK's spy agencies.
The scale of the challenge has emerged in the aftermath of the Manchester suicide bombing that claimed 22 lives and injured 119 others.
Reports that Libyan-origin Salman Abedi had been on the radar of intelligence services had added pressure on MI5 to reveal what they knew.
Now government sources have told sections of the UK media that they believe 23,000 people with extremist tendencies are living in the UK.About 3,000 people from the total group are judged to pose a threat and are under investigation or active monitoring in 500 operations being run by police and intelligence services.
The 20,000 others have featured in previous inquiries and are categorised as posing a "residual risk".
Meanwhile, Greater Manchester Police have released CCTV images showing suicide bomber Abedi on the night he attacked Manchester Arena at the end of an Ariana Grande concert.
The images are the first to show what the 22-year-old looked like when he carried out the deadly terror attack.
Fourteen locations are still being searched in connection with the attack and 11 men remain in custody on suspicion of terror offences.
A Greater Manchester police statement said, "We have made significant progress in this fast moving and complex investigation, working with the national counter terrorism policing network and UK intelligence partners and securing the arrests of 11 people who remain in custody."
They added that  additional officers, including armed officers, will be on patrol especially at a number of events on the weekend to ensure the security and safety of everyone.They also made an appeal to the public for information about the bomber's movements since 18 May, when he returned to the UK from Libya.
A joint statement from Greater Manchester Police Chief Constable Ian Hopkins and Neil Basu, Scotland Yard's senior national co-ordinator from UK Counter Terrorism Policing added,"This is still a live investigation which is not slowing down.Our priorities are to understand the run up to this terrible event and to understand if more people were involved in planning this attack."
The UK's terror threat level had been lowered to "severe" from "critical" yesterday as a result of the arrests, which means an attack is still highly likely if not imminent.
Find latest and upcoming tech gadgets online on Tech2 Gadgets. Get technology news, gadgets reviews & ratings. Popular gadgets including laptop, tablet and mobile specifications, features, prices, comparison.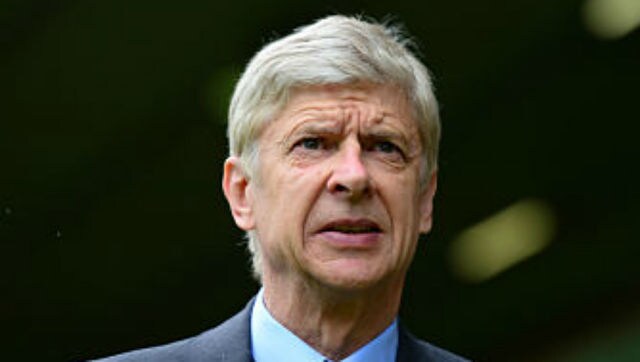 Sports
The controversial "Project Big Picture" plan put forward by Liverpool and Manchester United has been branded a power grab for attempting to change voting structures in the Premier League in favour of the "big six" clubs, also including Arsenal, Chelsea, Manchester City and Tottenham.
Sports
The Olympic silver-medallist has been in London for the last 10 days and posted a picture with sports nutritionist Rebecca Randell of the Gatorade Sports Science Institute (GSSI), her training base, on her social media page on Monday.
Sports
Pogba was due to be out of contract at the end of this season and recently ramped up speculation that he could leave United by admitting it would be a "dream" to play for Real Madrid.