After former Pakistan prime minister Nawaz Sharif was barred from holding public office and contesting elections owing to graft charges, speculations are rife that his wife Begum Kulsoom Nawaz and their daughter Maryam Nawaz may contest the by-elections from the seat vacated by Sharif.
"In the internal party discussions so far, names of Begum Kulsoom and Maryam have emerged as first and second priority respectively as PML-N candidates for the seat (that) fell vacant after disqualification of the prime minister," a party official told the Dawn newspaper.
Though Begum Kulsoom had successfully led the party's movement for the release of her jailed husband after a military coup in 1999, neither she nor her daughter Maryam has ever taken part in any electoral bout at any level.
However, this should not deter PML-N from hoisting Begum Kulsoom on the political dias, as enough number of precedents exist, when the political legacy of men was passed on to the women in their family.
Rabri Devi
The most vivid example of a wife inheriting her husband's legacy, in a premise quite similar to Sharif's, comes to mind from neighbouring Indian state, Bihar. The year was 1997 and like Sharif, Lalu Prasad Yadav too was facing graft charges and was forced to step down as the state's chief minister. Just when most of his political rivals were preparing for celebrations, for bringing down the Lalu raj, the RJD chief stunned the Opposition by forcing the mantle on his wife Rabri Devi, according to a report in India Today. The move, then looked upon as an unprecedented political stunt, was met with severe criticism amid allegations that Rabri was practically unlettered and had little interest in public service or politics, let alone the lack of experience.
Sonia Gandhi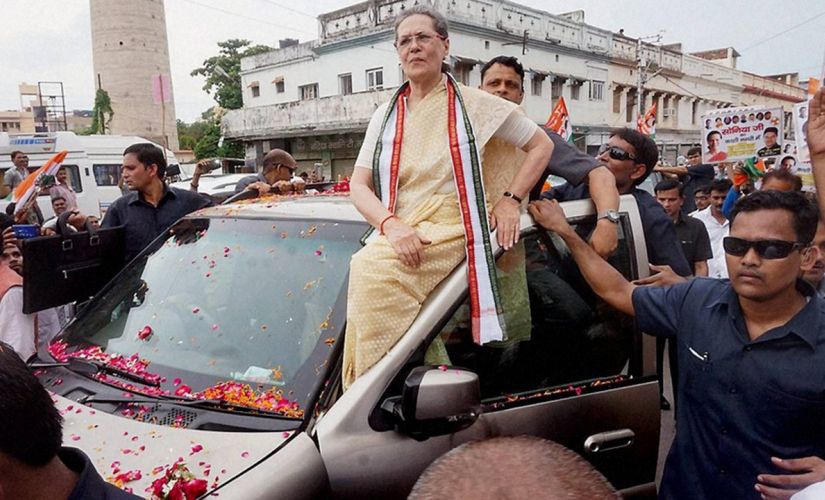 After Rajiv Gandhi's assassination, an orphaned Congress ailed by a bitter power struggle was at a loss for a strong leadership at its top, which till then had been relying on the Nehru-Gandhi family to provide the rightful heir to head the party. With Indira and Sanjay Gandhi already dead, and Rahul and Priyanka too young to shoulder the responsibility, the charge was left on a widowed Sonia, who had never shown any keen interest in Indian politics before Rajiv's death, according to an India Today report from the time.
"Whether Rajiv's widow likes it or not, she has become a focal point in a power struggle in the ruling party," the report from August 1991 states.
In fact an Italian-born Sonia's nationality, her lack of understanding of the Indian populace, and her sparse knowledge of Hindi became a common soft spot for her political rivals. However, history tells us that none of that deterred Sonia from becoming the virtual head of Indian state for 10 years and commanding the Indian democracy's oldest party.
In Pakistan too, several women leaders of prominence come from well known political dynasties.
Benazir Bhutto
Daughter of former Pakistan prime minister Zulfikar Ali Bhutto was introduced to politics in tumultuous times. Pakistani Army General had overthrown her father's government and imprisoned him and Benazir ran a campaign against the army general's move. She was forced to spend years in exile. However, her long years in detention and exile got her prominence in the political space in Pakistan. Her tumultuous political career, which ended with her assassination in 2007, saw her become Pakistan's prime minister twice. She became the first female to do so in Pakistan.
Hina Rabbani Khar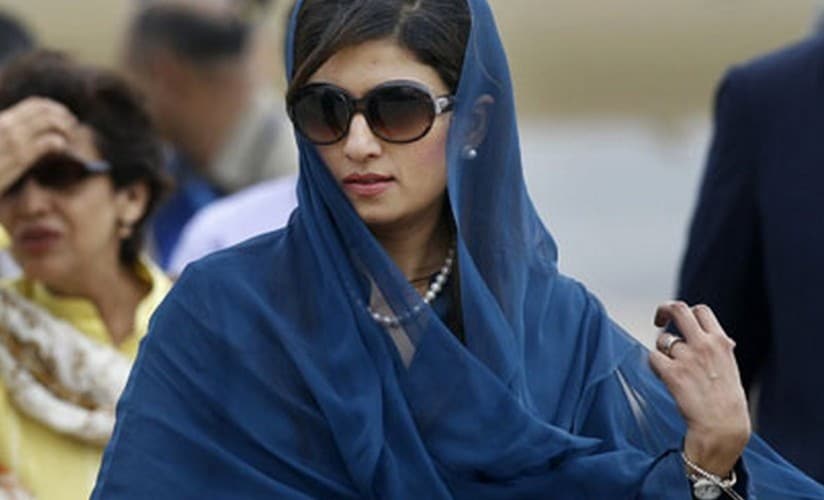 A well-known face in India, Hina is known, in India, as a strong advocate of better ties with New Delhi. In Pakistan, she holds the distinction of being the 26th foreign minister and the first woman to hold the post. She hails from an influential Sindhi-Muslim family and is the daughter of prominent politician Ghulam Noor Rabbani Khar. Like Sonia and Rabri, Hina's entry in politics too was a chanced affair, one that was doctored by her father. She came from a family of parliamentarians, "who entered politics by default - they happened to be sons, daughters or wives of politicians who were disqualified under a 2002 law that required election candidates to hold a college degree," a BBC article stated.  Before setting on the path of politics, Hina was pursuing a masters degree in hotel management from the University of Massachusetts.
Your guide to the latest cricket World Cup stories, analysis, reports, opinions, live updates and scores on https://www.firstpost.com/firstcricket/series/icc-cricket-world-cup-2019.html. Follow us on Twitter and Instagram or like our Facebook page for updates throughout the ongoing event in England and Wales.
Updated Date: Aug 10, 2017 06:33:32 IST