Nawaz Sharif's 26/11 remark shows that Pakistan's call for accountability is slowly pushing against its naysayers
Former Pakistan prime minister Nawaz Sharif admitted in an (apparently) impromptu interview that the Mumbai attacks of 26/11 had been planned in Pakistan.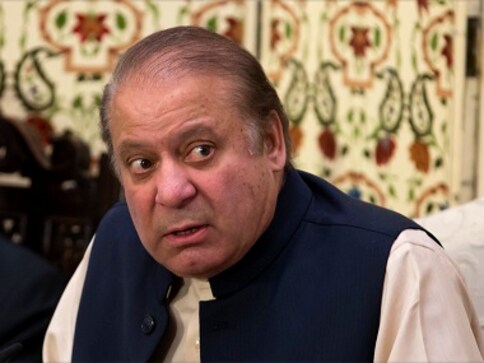 In general, it is hardly surprising when politicians, known the world over to make the most surprising statements in their bid for power, veer from one extreme position to another as they navigate their way to the top. That aspect, however, went on overdrive in recent days, when former Pakistan prime minister Nawaz Sharif admitted in an (apparently) impromptu interview that the Mumbai attacks of 26/11 had been planned in Pakistan, decrying the fact that the investigation could not be concluded to its logical end.
That statement hit the headlines on both sides of the border. While it was quickly eclipsed in in India by the excitement of the Karnataka election, in Pakistan, it became emblematic of the almost eternal civil-military tussle. It seemed that Sharif had finally shot himself in the foot in his fight to win the next elections. However, Pakistani politicians perforce have to be a hardy lot. They bounce back with elan, which is what Nawaz Sharif has done several times before, sometimes with the military's help. This time, however, he has had the security establishment moving every institution to ensure that he doesn't claw his way back to power. With this last statement however, he's now on the cross hairs. No one gets away with that kind of a statement in Pakistan, least of all a former head of state.
It's not that Pakistani officials haven't admitted before that the Mumbai attacks were planned and launched from Pakistan. The whole horrifying process was outlined in detail by a person no less than the former Director General of the Federal Investigation Agency of Pakistan Tariq Khosa. In that article, he urged for a speedy end to the trial and an end to "the demons of militancy". Khosa was known to be an officer of very high integrity. During his term, the FIA did the best it could to unravel the case, and was backed in this effort by the then Interior Minister Rehman Malik and the PPP government under President Zardari. That was what a democratic government could do when it was on the right side of the fence.
President Zardari's own fate was not long in coming, and strangely was linked in a way to Khosa. In 2011, an apparently secret memo, written just nine days after Bin Laden was killed near a Pakistani military institution, was leaked in the media. Addressed to Admiral Mike Mullen, Chairman, Joint Chiefs of Staff, it apparently offered a virtually wholesale cooperation with the US in rooting out al-Qaeda elements, "disciplining" Pakistan's nuclear program and rooting out Directorate S of the Intelligence – the most infamous unit that supports terrorists – in return for an equally wholesale US support to the civilian leadership.
A rather suspicious person of Pakistani origin alleged that it was written by Ambassador Hussain Haqqani, who must have been unwise to put such proposals in writing, when he could hint them to US officials at any time he chose. Khosa was asked to head the investigation in what came to be called "Memogate". He refused to participate in what was virtually a witch hunt. Zardari is now history, and Haqqani lives in exile. Recently, Interpol very properly refused a Pakistani request for a "red corner notice" against him.
Other naysayers have had it worse. Gunmen shot dead Federal Investigation Agency prosecutor Chaudhry Zulfizar Ali in the busy commercial area of Karachi. He had been investigating the Mumbai case, and the FIA had been able to get a crucial witness who had identified the man who had bought the inflatable boats used by the terrorists.  He was also involved in the case of the assassination of Benazir Bhutto, which was another case that was never ever brought to a satisfactory conclusion.
Even military men have not escaped retribution when they took a rational stand. National Security Advisor Major General (retd) Mahmud Ali Durrani admitted that Ajmal Kasab, the lone survivor of the Mumbai attack, may well have been a Pakistani citizen. He was promptly sacked, even as the Pakistani Foreign Office spokesperson later admitted Kasab's origin. The then Federal Minister for Information and Broadcasting Sherry Rehman was also reported to have affirmed this fact, though this admission came after Kasab's father was interviewed by a courageous Pakistani media bent on exposing the façade of lies built around the Mumbai case.
It is against this backdrop that the reaction of current Pakistani politicians needs to be assessed. All of Sharif's political opponents have decried his statement, including Sherry Rehman. Elections are coming, and anyone who stands with Sharif will face hard times or worse. Sharif himself now says he was misquoted, though he retains his position that Pakistan is isolated because of its policies.
The fact that Sharif is very far from being a friend of India has been shown time and again, particularly during Kargil. It has been said that politicians and countries alike have no permanent friends or enemies, only permanent interests. Right now, it is in Sharif's interest to call for accountability from an establishment that has been demanding the most stringent accountability from him. It's a fair hit. But the truth of the matter is that there are clearly hundreds of people who agree with Sharif. After all, they voted him into office on a manifesto that called for the stability of Pakistan, and said next to nothing about India.
In today's election climate, a call for ending the twinning of Pakistan and terrorism is likely to fall on fertile soil. So yes, there are many on the other side of the border among the media, the bureaucracy, and even the general public, who see the futility of Pakistan's decadal backing of militancy. The challenge to the international community is to find them and empower them. The more difficult challenge is to make sure that such empowered leaders stay the course in what is really an extremely perilous journey. After all, being a prime minister of Pakistan can be hazardous for your health.
World
The meeting will focus on where emerging technologies are experiencing rapid development, growing use by member states, and the increasing threat of abuse for terrorism purposes, namely Internet and social media, terrorism financing, and unmanned aerial systems
Explainers
The Act passed by the United Kingdom Parliament on 18 July, 1947, provided for the establishment of independent India and Pakistan in the territories of South Asia and defined 'India' under the 1935 Government of India Act
India
The police chief said that the infiltration of terrorists from across the Line of Control has been tamed and the recruitment of local militants is going down, creating an atmosphere of security in Jammu and Kashmir