Nawaz Sharif wants 'new beginning' with India, Kashmir part of agenda
Pakistan Prime Minister Nawaz Sharif, addressing the United Nations General Assembly on Friday said he is looking forward to meeting Prime Minister Manmohan Singh to 'make a new beginning' in the relationship between the two nations
New York: Pakistan Prime Minister Nawaz Sharif, addressing the United Nations General Assembly on Friday said he is looking forward to meeting Prime Minister Manmohan Singh to "make a new beginning" in the relationship between the two nations.
Kashmir typically figures a number of times in any address a Pakistani leader gives to the UN General Assembly. And, Sharif's address this year was no different and stuck to the repetitive script. But he had a few sensible things to say about the need for restoring dialogue at a point when the India-Pakistan relationship has touched new lows.
Sharif is aware that the talks with Singh on the sidelines of the UN General Assembly on the weekend, comes just days before the twin assault in Kashmir. Tuned into the Indian public outcry against the talks, Sharif painted Pakistan as a fellow-victim of terrorism.
"We have lost 40,000 precious lives of men, women and children, which include 8,000 defense and security personnel. There have been colossal damages to social and physical infrastructure as well. Our economy has been denied the opportunity to grow fully," said Sharif.
"This must change now."
Sharif also demanded that the US stop drone strikes in Pakistan.
Sharif then talked of the resources Pakistan and India had wasted in an arms race mostly directed at each other. He said he would like to change the dynamics through mutual cooperation and dialogue.
"We stand ready to re-engage with India in a substantive and purposeful dialogue. I am looking forward to meeting Prime Minister Singh here in New York to make a new beginning," said Sharif.
"We have a solid basis to do that. We can build on the Lahore Accord signed in 1999, which contained a road map for the resolution of our differences through peaceful negotiations," he added.
"I am committed to working for a peaceful and economically prosperous region. This is what our people want and this is what I have long aspired for."
The composite dialogue, which has made uneven progress since it was launched in 2004, has added more train and bus links but has been in a long hiatus since the 2008 Mumbai attacks and cross-border terrorism.
While Singh condemned what he called a "heinous terrorist attack" in Samba he suggested the meeting with Sharif, expected on Sunday, would go ahead.
"This is one more in a series of provocations and barbaric actions by the enemies of peace," Singh said in a statement. "Such attacks will not deter us and will not succeed in derailing our efforts to find a resolution to all problems through a process of dialogue."
The Bharatiya Janata Party has adopted the position that there is no point talking to Pakistan if it is unable to prevent such attacks on India.
Sharif is likely to keep pushing the Kashmir issue onto any talk's agenda. On Friday, he pressed the UN to work towards the implementation of the right of self-determination in Kashmir.
"The suffering of the people cannot be brushed under the carpet, because of power politics," Nawaz noted, with regard to human rights violations in Kashmir.
"The issue of Jammu and Kashmir was presented to the Security Council in January 1948; and yet the issue remains unresolved after nearly seven decades."
Subscribe to Moneycontrol Pro at ₹499 for the first year. Use code PRO499. Limited period offer. *T&C apply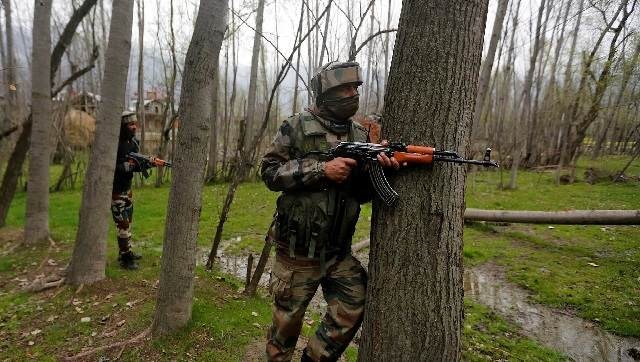 India
Without naming China and Pakistan, Indian Army's northern commander Lt Gen YK Joshi said the army has maintained its domination on its borders with the neighbouring countries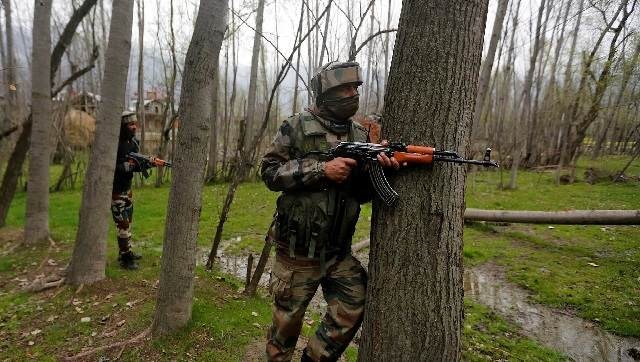 India
Security forces launched a cordon and search operation in Zanigam village in the Beerwah area of Budgam district following a tip about the presence of militants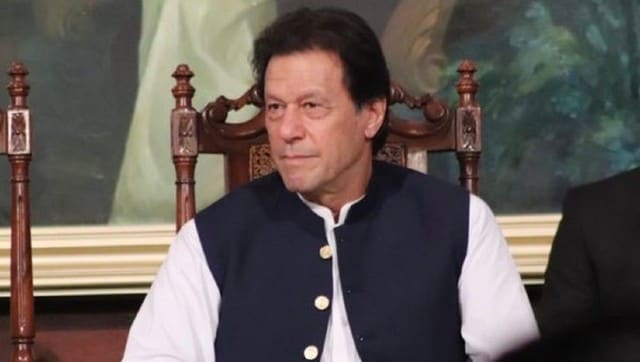 World
PM Imran Khan announced the new credit line during his two-day visit to Sri Lanka even as his govt is arranging finances from world bodies to tide over the coronavirus crisis