Nawaz Sharif returns to Pakistan: PML-N chief has taken a risky decision, but will it be enough to revive his party's fortunes?
The question remains how much Nawaz will succeed in rescuing his party as he has chosen a tough path this time.
Amid allegations of interference and manoeuvrings in the 25 July election, the decision of ousted and convicted Pakistan prime minister Nawaz Sharif to return home only to face jail has caused ripples on the political sphere of the country.
Nawaz Sharif wants to address his supporters as soon as he arrives in the country. The former prime minister will land at Lahore's Allama Iqbal International Airport on Friday evening. Nawaz's move to return is being seen as part of his struggle to boost the election campaign of his party –Pakistan Muslim League-Nawaz (PML-N) that is already demoralised because of the conviction of the senior party leader by an accountability court, defections of a number of politicians of his party and last time withdrawal of tickets by some party candidates due to some "pressures".
The plan is that Nawaz and his daughter and political heiress Maryam Nawaz will surrender before the National Accountability Bureau (NAB), the anti-corruption watchdog, only to land in Rawalpindi's Adiyala Jail but after a big public show in Lahore. The accountability court has convicted both in Avenfield properties reference.
On the other hand, the caretaker government at the federal level, of Punjab and the anti-corruption watchdog have planned to arrest both before they address the public gathering as they argue that a convicted person has no right to address political rallies. Pakistan Tehreek-e-Insaf (PTI), the major political rival of PML-N, has said that they would not allow a person to become a hero who had laundered millions of rupees abroad and has been convicted in a corruption reference.
To make their plans successful, the police have arrested hundreds of workers of PML-N from different cities of Pakistan as the party has made a call to workers to gather in Lahore for giving a warm reception to the leader. The main motorway joining Lahore with other main cities of the country has been blocked from different interchanges, barricades, as well as containers, have been placed at different main roads of Lahore leading towards the airport. The government has banned rallies in Punjab and a number of major leaders of PML-N have been detained for 30 days under the maintenance of public order law.
Homecomings of politicians many times earlier have witnessed high dramas in Pakistan as this is not for the first time that the leader of a political party and a three-time prime minister is arriving amid erection of barricades and containers to stop the political workers to welcome him. In 2007, Nawaz had made a similar attempt, when he was living in Saudi Arabia, during the regime of military ruler General (retd) Pervez Musharraf, but he was detained at Islamabad airport and forced to fly back to Saudi Arabia. At that time, Islamabad presented a similar view that Lahore is presenting today—barricades, containers, blockade of roads, and arrests of political workers.
However, the situation now is different from that in 2007. This time, Nawaz and his daughter Maryam are not only fighting for their political survival but also for the survival of their party— the PML-N. The PML-N is demoralised and has so far failed to bring momentum in the election campaign. Sharif's younger brother Shahbaz Sharif, former chief minister Punjab is holding rallies in different cities but it is being believed in Pakistan that vote bank of PML-N only belonged to the elder Sharif who is the real crowd puller. So, the homecoming of Nawaz will give a new lifeline to the election campaign of his party and PML-N can hope to get a good number of seats from its power base — Punjab. The former prime minister has come with the slogan of "respect sanctity of vote" for the campaign.
But for Nawaz, to bring momentum in the election campaign is a short-term benefit as he is looking ahead to ensure the survival of his political party. Nawaz, who is already disqualified for life from political activities by the Supreme Court of Pakistan after his name surfaced in Panama Papers, is also at loggerheads with the security establishment. He has accused the army of interfering into the election process and pressurising his party's candidates to withdraw from the election—allegations that have been denied by the army in a recent press conference. So, the struggle of Nawaz has turned into a real battle and he has chosen to push himself into that fight ignoring the advice to live abroad in self-exile. Nawaz knows that he is facing two more corruption references –the flagship companies reference and Al-Azizia Steel Mills.
The PTI chairman is busy holding big public shows as part of his election campaign with more confidence, and is hopeful that he will be the future prime minister. He is struggling to snatch Punjab from the hands of the Sharif family as an election victory in Punjab, which has the largest number seats in the National Assembly, can ensure that a party will form the government at the centre. The PPP in a Thursday's sitting of the Senate, the Upper House of the Parliament, has alleged that the ground was being prepared to bring PTI in the power and other political parties are not being given a level playing field to contest the general election. PPP has also said that the Election Commission of Pakistan and caretaker government were not playing their constitutional role to hold free and fair elections.
Nawaz during his hours-long stop in Abu Dhabi before flying to Pakistan in a recorded video message has said that "who will accept the election results amid arrests of political workers and erection of barricades" to stop his workers to gather in Lahore. "No one can shatter my determination," he said.
Nawaz and his party are struggling to hold a big power show to revive the party's election campaign and the response of the people will determine the mood of the PML-N campaign for the next ten days. Meanwhile, opponents of PML-N are trying to ensure the failure of any event to receive Nawaz. The question remains as to how much Nawaz will succeed in rescuing his party, as he has chosen a tough path this time.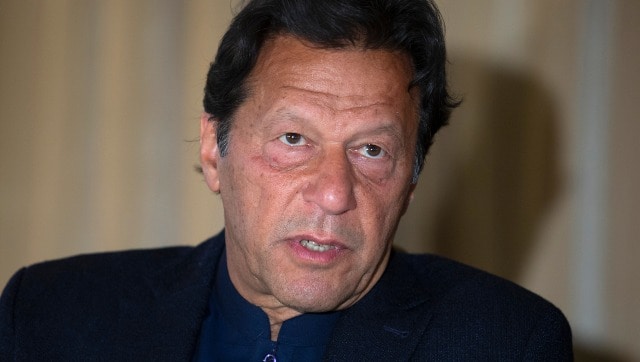 World
The year 2022 will make demands on Indian diplomacy in dealing with Pakistan and Afghanistan and it must rise to the occasion
Politics
BJP national president JP Nadda has formed teams who will ensure maximum voters are reached out and top leadership conducts meetings at the booth level in five poll-bound states
India
This is in stark in contrast with the events of Wednesday where Prime Minister Narendra Modi had to turn back without holding a rally in Punjab