Nawaz Sharif gets 10 years imprisonment in Avenfield corruption case; daughter Maryam sentenced to 7 years
Nawaz Sharif was sentenced in absentia to 10 years of rigorous imprisonment and fined over $10 million by an accountability court.
Islamabad: Pakistan's ousted premier Nawaz Sharif was sentenced in absentia to 10 years of rigorous imprisonment and fined over $10 million by an accountability court in one of the three corruption cases against him in the high-profile Panama Papers scandal.
His daughter and co-accused Maryam was given seven years of rigorous imprisonment and a fine of over $2.6 million, while Sharif's son-in-law Captain (retd) Muhammad Safdar was jailed for one year.
The court delivered the verdict after postponing it four times in the Avenfield corruption case – pertaining to the ownership of four flats in the posh Avenfield House in London.
Sharif (68) is in London attending to his wife Kulsoom Nawaz who was diagnosed with throat cancer last year.
The ruling came weeks before the general elections in Pakistan on 25 July.
Islamabad-based accountability court judge Mohammad Bashir pronounced the verdict behind closed doors.
The National Accountability Bureau (NAB) prosecution team chief Sardar Muzaffar Abbasi provided details of the judgement.
"The court sentenced Sharif to 10 years rigorous imprisonment and fined $10 million. Maryam was given seven years of rigorous imprisonment and imposed over $2.6 million and her husband Muhammad Safdar was awarded one year rigorous imprisonment," Abbasi told media outside the court.
The court also ordered confiscation of Avenfield apartments in favour of Pakistan.
"I congratulate my all prosecution team... It is a victory of the NAB prosecution," Abbasi said.
He also said that the verdict showed that Avenfield apartments were purchased with corruption money and were in ownership of Sharif family since 1993.
After the verdict, Maryam and Safdar were disqualified from contesting elections.
According to media reports, Sharif and Maryam were in their apartment in the Avenfield building in London when the decision was announced.
Besides Sharif, his daughter Maryam and son-in-law Safdar, his sons Hassan and Hussain were also co-accused. The two sons never appeared before the court and were declared as absconders.
The judgment runs into over 100 pages.
Authorities had deployed a large number of security personnel in and around the Federal Judicial Complex, where the court is located. The roads leading to the complex have also been closed to the general traffic.
Three-time prime minister Sharif resigned as Pakistan prime minister last year after the Supreme Court disqualified him from holding public office and ruled that graft cases be filed against the beleaguered leader and his children over the Panama Papers scandal.
Sharif and his daughter Maryam have made several trips back and forth from London to attend the hearings and attend to the ailing Kulsoom.
The Avenfield case was among the three corruption cases filed against the former premier and his children by the NAB on the Supreme Court's orders in the Panama Papers case which disqualified Sharif.
The Avenfield case hearing lasted for more than nine months and both Sharif and his daughter attended dozens of hearings.
During the trial, the NAB presented around 21 witnessed to prove that Sharif family cannot justify the money trail to buy four apartments in Avenfield House, Park Lane, London.
It is alleged that the properties were allegedly bought with graft money in 1990s when he served twice as the prime minister.
Sharif rejected any wrongdoings and insisted they were bought with the legitimate money.
After the conviction, it was not sure if Sharif and Maryam would come back to face rigorous imprisonment.
Analysts believe that their return might boost the chances of good showing in elections by Pakistan Muslim League-Nawaz due to sympathy vote.
Sharif's nemesis Imran Khan of Pakistan Tehreek-e-Insaf (PTI) said even before verdict that Sharif will be sent to jail due to his corruption, as he accused him of using illness of his wife Kulsoom as "emotional blackmail".
"Sharif did not remember his wife while she was under treatment in London and he was holding public meetings across the country," the cricketer-turned-politician said.
Safdar had said before the judgment that the verdict against the former prime minister will not be accepted by the people of Pakistan.
"The conviction of Sharif family in the Avenfield reference will be rejected by the people as they did with the Panama Papers case verdict," he had said while addressing an election rally in his native Mansehra area.
Find latest and upcoming tech gadgets online on Tech2 Gadgets. Get technology news, gadgets reviews & ratings. Popular gadgets including laptop, tablet and mobile specifications, features, prices, comparison.
India
The court was hearing a plea by Delhi Jal Board alleging that the water released by Haryana in Yamuna river has pollutants including high ammonia content which become carcinogenic after mixing with chlorine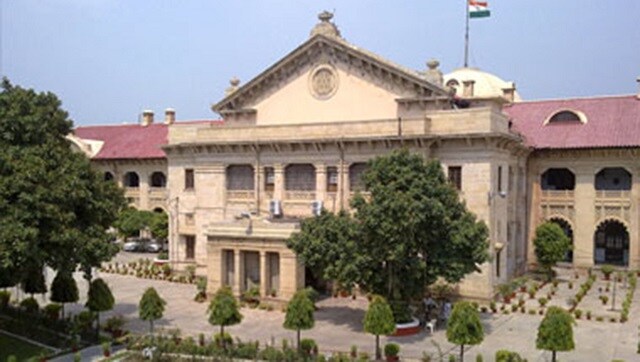 India
Making such publication mandatory would invade the fundamental rights of liberty and privacy, the Lucknow bench of the Allahabad High Court ruled
India
Farmers' Protest LIVE Updates: On Sunday, Haryana Police had used water cannons and lobbed teargas shells to prevent the farmers from marching towards the venue of Khattar's event