Navy reaches quake-hit New Zealand town | Reuters
By Lincoln Feast and Charlotte Greenfield | WELLINGTON WELLINGTON Two New Zealand navy vessels on Wednesday reached a small South Island town cut off for more than two days by a devastating earthquake, bringing supplies of food and water and plans to evacuate hundreds of stranded tourists and residents.The USS Samson, the first U.S. warship to visit the South Pacific nation in three decades, was also steaming to the region and was providing two helicopters to help in recovery efforts
By Lincoln Feast and Charlotte Greenfield
| WELLINGTON
WELLINGTON Two New Zealand navy vessels on Wednesday reached a small South Island town cut off for more than two days by a devastating earthquake, bringing supplies of food and water and plans to evacuate hundreds of stranded tourists and residents.The USS Samson, the first U.S. warship to visit the South Pacific nation in three decades, was also steaming to the region and was providing two helicopters to help in recovery efforts. Until an agreement reached last month, U.S. military ships had been prevented for visiting New Zealand due to the country's nuclear-free stance adopted in the 1980s.The 7.8-magnitude tremor which struck just after midnight on Sunday buffeted much of central New Zealand, killing two people and completely cutting off the seaside town of Kaikoura around 150 km (90 miles) north of Christchurch.The HMNZS Wellington was now surveying the harbor area at Kaikoura to ensure it was safe for vessels, Civil Defence director Sarah Stuart-Black told reporters.
Pictures shared on social media showed large sections of rocky coast, covered in seaweed and abalone, apparently lifted out of the sea by the force of the quake.Officials said more than 400 people had been evacuated by helicopters from the town, a popular base for whale watching, including a dozen with a range of injuries. "Between 700 and 1,000 people still require evacuation," Stuart-Black said.Hundreds of stranded tourists had been housed in the communal halls of the local indigenous Maori Ngai Tahu tribe and fed with crayfish, the South Island town's famed delicacy.
Massive landslides that buried road and rail links along the South Island's east coast will take "many months" to repair, Transport Minister Simon Bridges said.Officials in the capital Wellington are to decide within days whether a multi-storey building damaged in the quake and a series of strong aftershocks would have to be brought down.
Workers around the vacant, multi-storey tower were evacuated and streets cordoned off on Tuesday evening after significant structural damage was found.New Zealand lies in the seismically active "Ring of Fire", a 40,000-km arc of volcanoes and oceanic trenches that encircles much of the Pacific Ocean. Christchurch is still recovering from a 6.3 magnitude quake in 2011 that killed 185 people. (Editing by Mark Heinrich)
This story has not been edited by Firstpost staff and is generated by auto-feed.
World
Powell was fully vaccinated and was being treated at Walter Reed National Military Medical Center, his family said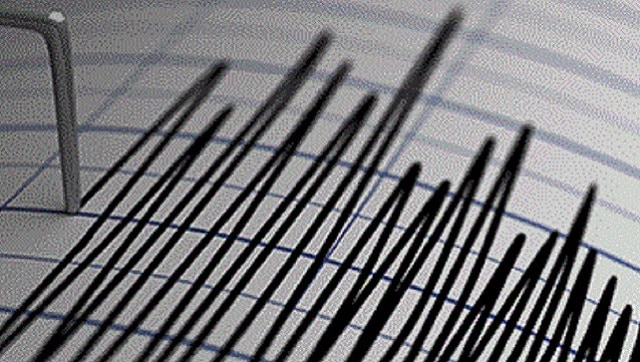 World
The US Geological Survey says the first quake struck about 17 miles south of Naalehu and the second earthquake struck about 20 minutes later in the same area
World
The driver who was involved in this incident was later issued a citation for failing to maintain proper control of his vehicle. Both the officers will return to their regular duty very soon.