NATO summit: Donald Trump shoves aside Montenegro PM Dusko Markovic, who calls it 'natural'
President Donald Trump's push to get in front of the pack at a NATO summit generated indignation in the Balkans and garnered attention on social media — but the man he shoved aside took it in stride
US president Donald Trump's push to get in front of the pack at a NATO summit generated indignation in the Balkans and garnered attention on social media — but the man he shoved aside took it in his stride.
At Thursday's gathering in Brussels, Trump put his right hand on the Montenegro prime minister Dusko Markovic's arm, and pushed himself ahead as NATO leaders walked inside the alliance's new headquarters and prepared for a group photo.
Trump then stood near Markovic and spoke to Lithuanian President Dalia Grybauskaite.
Video of the incident spread on social networks in multiple languages.
And in case you haven't seen it yet, here you go:
While Montenegrin newspapers and Balkan websites were up in arms, Markovic himself shrugged off the slight. "It didn't really register. I just saw reactions about it on social networks. It is simply a harmless situation," he told reporters after the summit.
That it "didn't really register" comes as little surprise, especially considering how horrified he already seemed while looking at something off-camera.
Let's take a look at that again in slow motion:
Look closely. Doesn't it look like the prime minister said, "Oh sh-..."?
But still, instead of being insulted, he took the opportunity to thank Trump for supporting Montenegro's membership to NATO. The small former Yugoslav republic is slated to become NATO's 29th member next month. Markovic added, "(It) is natural that the President of the United States is in the front row."
With inputs from AP
Find latest and upcoming tech gadgets online on Tech2 Gadgets. Get technology news, gadgets reviews & ratings. Popular gadgets including laptop, tablet and mobile specifications, features, prices, comparison.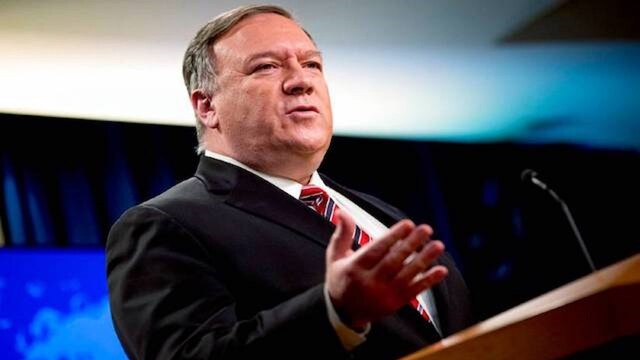 World
This decision, coming in the final weeks of the Donald Trump administration, is certain to anger China. Beijing has been stepping up its threats to bring the self-governing island under its control by military force
World
Chansley describes himself as a "digital soldier" of the far-right QAnon conspiracy theory that claims Trump is waging a secret war against a global liberal cult of Satan-worshipping pedophiles.
World
In the House, the number three Republican Liz Cheney said she would be voting to impeach, and called Trump's actions "a betrayal" of his office