#NastyWomen, #BadHombres take down Donald Trump on Twitter
Here's how Twitter erupted when Donald Trump called Hillary Clinton a 'nasty woman'.
The third and final US Presidential debate saw a flurry of insults the two presidential nominees threw at each other.
While the Democratic presidential candidate Hillary Clinton said that her Republican rival Donald Trump would be a "puppet" for Russian President Vladimir Putin, if he was elected to the White House, Trump called Clinton a 'nasty woman' when Clinton was talking on the policy related to the social security.
"My social security payroll will go up, as will Donald's, assuming he can't figure out how to get out of it," Clinton said, hinting that Trump would evade taxes like he did in the past and hence his security pay roll will go up.
Well, this is when Trump said those four words: "Such a nasty woman".
The 'nasty woman' comment was obviously not ignored by Twitterati who often come up with witty and, of course, 'nasty' tweets. Soon, #NastyWomen and #IAmANastyWomanBecause started trending. Here are some of the funniest tweets:
@realDonaldTrump wears #BadHombre, when #NastyWomen just aren't enough! #MakeAmericaGreat! Meanwhile @HillaryClinton be like #NotMyKitty! pic.twitter.com/Cd9LwbBmrA

— Ramon Guillen, Jr. (@JrRguillen) October 21, 2016
I hear the bathrooms in Trump Tower are being relabeled "Bad Hombres" and "Nasty Women."

— George Takei (@GeorgeTakei) October 20, 2016
#IAmANastyWomanBecause when they go low... I shimmy pic.twitter.com/FR5Z63Gv9d

— ND (@NehaConeja) October 20, 2016
Here's hopin' me and all my #nastywomen and #badhombres vote for Hillary on Election Day. #debatenight pic.twitter.com/Zq8Ekjnb7F

— Emily Cotter (@ECoWV) October 20, 2016
To all the "nasty women" out there. Keep doing what you're doing. #imwither pic.twitter.com/G8a90oDSpK

— Joanne Bernard (@JoanneDNLIB) October 20, 2016
#IAmANastyWomanBecause I am the boss of my life. pic.twitter.com/Iof2FLDHOD

— Lauren Sophia (@laurensophia23) October 20, 2016
#NastyWoman supports other #NastyWomen, @realDonaldTrump
In case it escaped your pea brain, pic.twitter.com/t50K5MDMIp

— @The_Rogue_Angel (@The_Rogue_Angel) October 20, 2016
here's what the electoral map would look like if only #NastyWomen voted. #debatenight pic.twitter.com/jJnM8eBWCk

— Carlo Johnson (@Carlo_ThChThr) October 20, 2016
#NastyWomen, let's do this thing. #debatenight pic.twitter.com/5RL8JcMNbT

— Briana Finelli (@brianafinelli) October 20, 2016
#nastywomen Such leadership. When you go low.... pic.twitter.com/OCEGQ2svNJ

— Sunil (@mirpuris) October 20, 2016
Nanaste: The nasty woman in me recognizes the nasty woman in you #nastywomen pic.twitter.com/MYoXZc31Tp

— Kallie Clark (@empiricallove) October 21, 2016
Winning: #NastyWomenVote #IAmANastyWomanBecause

(•_•)
<) )╯SUCH
/ \

\(•_•)
( (> A NASTY
/ \

(•_•)
<) )> WOMAN
/ \

— Jigme (@JigmeUgen) October 21, 2016
Janet, it is your time to rise again! #nastywomen pic.twitter.com/3inI1MKHa0

— Jamie Amos Larson (@ja_amos1) October 21, 2016
#imwithher #nastywomen #upenn pic.twitter.com/T24qkfymDo

— Jeffrey A. Weber (@JeffreyAWeber1) October 21, 2016
@realDonaldTrump yeah... NOPE. #IMWITHHER #NASTYWOMEN pic.twitter.com/GNL67eBQ85

— margi c (@teazzrrr) October 21, 2016
this one is my FAVORITE #NastyWomen 4 #BadHombres pic.twitter.com/0J6dK8Uk6k

— Esteban Ortiz (@ortizee21ios08) October 21, 2016
#NastyWomenVote #NastyWomanChallenge #nastywomenread #NastyWomen pic.twitter.com/P26DLNsiz5

— Lynne Marie Studios (@ArtHauntsMe) October 21, 2016
Lol! #nastywomen #badhombres #election #politcs pic.twitter.com/GVbg5WY0ED

— Jennifer Walkup (@JennWalkup) October 21, 2016
Lol! #nastywomen #badhombres #election #politcs pic.twitter.com/GVbg5WY0ED

— Jennifer Walkup (@JennWalkup) October 21, 2016
When I came to work this morning this was on the bathroom door 😂😭 #nastywomen #badhombres #dumptrump pic.twitter.com/Mp35aXlQcP

— FeministaLove (@feministalove) October 21, 2016
#badhombres #nastywomen pic.twitter.com/YlVW02s8o7

— Andrew Aguilar (@MyCousinFlaco) October 21, 2016
#NastyWomen will never forget. Watch & behold the power that is Woman on November 8.#FlipTheSenate #FeelTheBern#MadamPres#VoteBlue pic.twitter.com/WoPxTLNdb5

— Karen M. Cazares (@cazarespr) October 21, 2016
Word! 😏 @SueinRockville @frangeladuo @SMShow @andreapappa511 @TracyLCooper2 @hippiemama2002 @rogiloc @allysonjw125 #NastyWomen #BadHombres pic.twitter.com/9rTY3XfyVb

— DMNCBIRD (@DMNCBIRD) October 20, 2016
@nowthisnews @HillaryClinton SHARE YOUR REACTION #TrumpForPresident #BadHombre #NastyWomen pic.twitter.com/S4rgspXRx4

— Inga Jākobsone (@donis777) October 20, 2016
Ok all you #BadHombres & #NastyWomen. Let's meet at the ballot box and finish this thing off. #ImWithHer pic.twitter.com/zu6E81ySCV

— Dianne Sherman (@dsherman2407) October 20, 2016
#NastyWomen pic.twitter.com/x37AFiY8PG

— FilmAndWaterPodcast (@FilmAndWaterPod) October 21, 2016
#IAmANastyWomanBecause I could afford the upgrade. pic.twitter.com/o6dsJXXFGG

— The Master (@TheMasterDances) October 20, 2016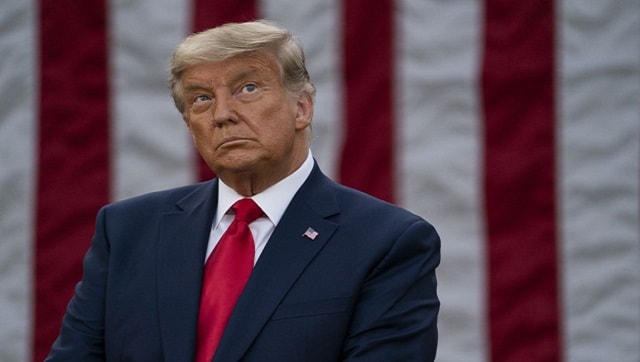 World
Former president Donald Trump has said the official ought to be tried for treason if the report was true
World
NATO is urging China to join international efforts to limit the spread of nuclear weapons amid concerns that the country is rapidly developing missiles capable of carrying atomic warheads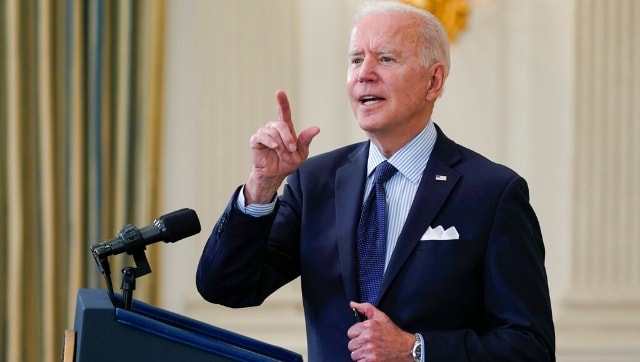 World
The remark comes in the wake of the announcement of the formation of a new interim government in Kabul by the Taliban