Nasheed gives India a second chance to correct diplomacy
A year ago, India backed the wrong horse in Maldives - and was repaid with a resounding slap.
Having played a stupendously bad hand in the diplomatic game with Maldives a year ago, when former President Mohamed Nasheed was ousted in a coup, India has been given a rare second chance to get its priorities right in the Indian Ocean island.
On Wednesday, Nasheed sauntered into the Indian High Commission in Male and sought refuge there from imminent detention by the police. An arrest warrant had been issued in his name for failing to appear before a local court in connection with events that preceded the coup that displaced him in 2012.
India has done right by giving Nasheed shelter, even at the risk of incurring the wrath of the government of President Mohammed Waheed, which is now preparing to use "non-lethal chemical agents" to disperse Nasheed's supporters outside the Indian High Commission. Police are gathered in force outside the Indian High Commission, waiting to nab Nasheed, should he step out.
The situation is very volatile, and although the court appears to have rescinded the requirement for Nasheed to appear before it, it seems clear that the government is hell-bent on ensuring that Nasheed, who retains immense mass popularity even a year after his ouster, does not get to contest the upcoming presidential election, scheduled for 7 September.
On Wednesday, a statement issued by India's external affairs ministry also signaled its support for Nasheed's candidacy in the election, and urged the Maldivian government not to disqualify candidates – as that would impinge on perceptions of how free and fair the elections are. The Maldivian government has responded petulantly, urging India to respect Maldives' judiciary and not interfere in internal political matters. The gloves, it appears, are coming off.
All these expressions of Indian solidarity with Nasheed come as a sharp contrast to the events of a year ago, when India ended up backing the wrong horse. It gave tacit backing to Mohammed Waheed, the coup leader, who replaced Nasheed, the island's first democratically elected leader.
Although the circumstances immediately preceding the coup were a bit murky, given that Nasheed had ordered the unconstitutional arrest of the chief justice of the Maldives Criminal Court and, later, ordered the police and the army to use force to subdue anti-government protestors, it was clear by then that the Opposition, with the unstated support of the military, was looking to ride to power by channeling anti-Indian—and Islamist extremist—sentiments.
For instance, barely two months before the coup that displaced Nasheed, Opposition-backed rioters had targeted a museum with Indian artefacts, and destroyed about 35 exhibits, mostly images of the Buddha and Hindu gods. Those riots were triggered after an Opposition symposium to denounce the Nasheed's government's "failure to protect Islam" in the country. It represented the slow slide of even tiny Maldives into the embrace of Islamic extremism, which became a channel for articulating anti-Indian sentiments.
But Indian diplomats evidently misread the situation and didn't back Nasheed at that time, although—as was revealed later—he was doing his bit to ensure that Maldives did not become an outpost of Chinese strategic interests.
Nasheed disclosed later that barely a week before he was ousted, he came under pressure from his armed forces to sign a defence agreement with China. Senior defence officers gave him an ultimatum, saying that "you have to sign the agreement", he said. But Nasheed resisted the pressure, and refused to sign the agreement. The very next week, he was displaced in the coup with the backing of the same armed forces.
Although it came to power with the Indian government's tacit support, the Waheed government 'repaid' it with ingratitude when it cancelled a contract given during Nasheed's time to an Indian-Malaysian consortium to modernize and operate the Male airport. This flew directly in the face of assurances to the contrary from Waheed to Prime Minister Manmohan Singh.
Worse, in response to Indian government's protestations, the Waheed government unleashed and amplified anti-Indian voices that called for the Indian High Commissioner to be withdrawn.
Today, both the Indian government and Nasheed are a chastened pair. They have both been done in by the Waheed government, and are finding momentary solace in each other's company.
But today, the Indian government has a chance to get its diplomatic game right in a way that it failed abysmally to do last year. The most honourable—and sensible—course for India is to stand by on the side of secular, democratic forces on the island. For now, Nasheed has the support of that constituency of voters, and if he is returned to power—a not-impossible contingency if the elections are indeed fair—he will have reason to acknowledge and honour India's support for him based on democratic principles.
India dropped the ball last year – even though it was clear that the Opposition was channeling anti-Indian and Islamist sentiments to overthrow Nasheed. It has since been subjected to the mortification of seeing tiny Maldives thumb its nose at India – and seek to play the China card against it.
Only rarely does the diplomatic circuit give countries a second chance to make amends for past errors of judgment. India today has that chance; it must play its cards right. Not only can it secure it secure its strategic interests in Maldives, it can do so by backing sound secular, democratic principles.
Subscribe to Moneycontrol Pro at ₹499 for the first year. Use code PRO499. Limited period offer. *T&C apply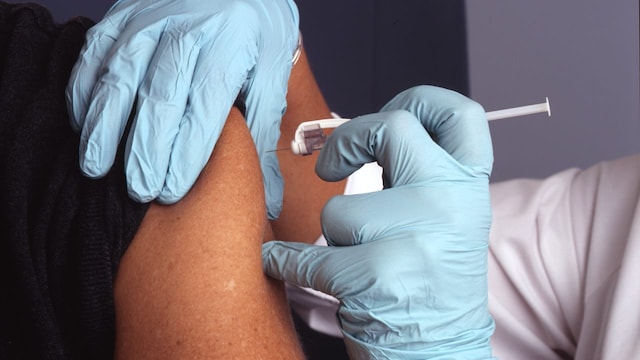 World
The vaccines have been a battle for global influence between China and Russia, with Russia being held back due to its limited production capacity.
India
External Affairs Minister S Jaishankar, who is in Male on a two-day visit, tweeted that the agreement "underscores the importance of connectivity in our Maldives partnership"