NASA shares stunning picture of 'jellyfish galaxy'; leaves Instagram awestruck
As per NASA, these images could aid astronomers in getting a better understanding of the star formation elsewhere in the universe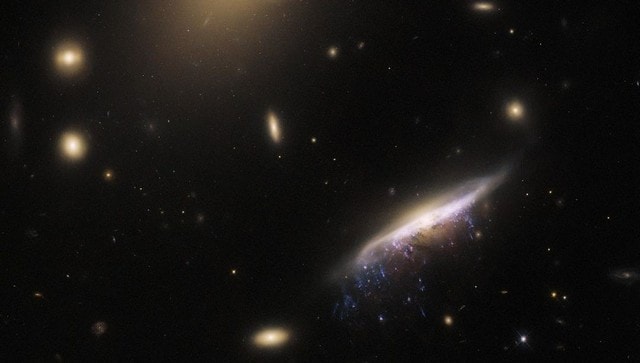 The National Aeronautics and Space Administration (NASA) never fails to wow internet users with the stunning images it shares. The space agency's latest post is proof enough that it knows how to ace the social media game. NASA has recently shared a picture taken by Hubble on Instagram where a galaxy named JW100, which resembles a jellyfish, can be seen. Along with JW100, other galaxies can also be seen in space. NASA stated that the galaxy resembles a jellyfish due to the tentacle-like structures protruding from it.
According to NASA, JW100 galaxy is over 800 million light-years away, in the constellation Pegasus. At the top of the picture, you can see two bright spots that are surrounded by a hazy area. This is the centre of a galaxy called IC 5338, which is the brightest galaxy in the cluster. IC 5338 is a type of galaxy (called as cD galaxy), which grows bigger by consuming smaller galaxies. It's common for cD galaxies to have more than one centre due to this reason. The bright spots around the edge of the galaxy are groups of stars called globular star clusters.
The American space agency wrote, "I shall call him squishy and he will be mine. A "jellyfish" galaxy, JW100, is seen in the lower right of this image from @NASAHubble. The streams of star-forming gas dripping from the disk of the galaxy resemble dangling tentacles, earning the galaxy its aquatic moniker. The longer tentacles of this galaxy are caused by a process called ram pressure stripping, it occurs when galaxies collide with loose gases which are common in galaxy clusters."
Have a look at this photo here:
View this post on Instagram
According to NASA, these tentacles represent the formation of stars under harsh conditions. As per the space agency, these images could aid astronomers in getting a better understanding of the star formation elsewhere in the universe. The capabilities of Hubble's Wide Field Camera 3 were utilised for this observation.
The stunning picture by Hubble received a lot of appreciation, with some calling NASA the sole reason for them having an Instagram account. Some people were hopeful about finding life in deep space. An account wrote, "There is life out there. But we as simple humans are incapable of seeing – or even imagining – in which form these lives live."
Read all the Latest News, Trending News, Cricket News, Bollywood News,
India News and Entertainment News here. Follow us on Facebook, Twitter and Instagram.
also read
Business
Zerodha's co-founder Nikhil Kamath shared an elaborate graph illustrating the significance of human connections and their impact on well-being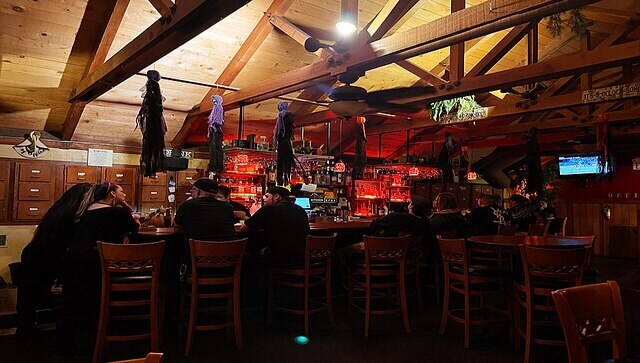 World
Child welfare advocates are worried that these measures represent a coordinated push to scale back hard-won protections for minors
India
After the tragic incident, concerned people came to their aid, recognising the severity of their injuries, and swiftly took them to the hospital