Narendra Modi's tough memo against Pakistan signals a redrawing of geopolitical order
Narendra Modi's unusually bold message against Pakistan from consecutive multinational summits, urging global powers to impose sanctions on India's delinquent neighbour, is not adventurism.
Narendra Modi's unusually bold message against Pakistan from consecutive multinational summits, urging global powers to impose sanctions on India's delinquent neighbour, is not adventurism. It reflects his growing confidence as the leader of a country, that, in turn, is growing in confidence. As India gradually comes to terms with its brawn as Asia's second-largest economy and internalizes the influence it exerts over its immediate neighbourhood, Modi was able to tap into that resource while sending the unequivocal memo.
The sequence of events tell us the way in which India upped the ante in a short span of time.
On Monday, the second and final day of the 11th G20 summit in China's Hangzhou, Modi castigated Islamabad in the concluding session without taking its name. "There are some nations that use it (terror) as an instrument of state policy… One single nation in South Asia is spreading these agents of terror in the countries of our region… India has a policy of zero tolerance to terrorism. Because anything less than that is not enough. For us, a terrorist is a terrorist," The Times of India quoted him, as saying.
This was the capping off of a busy diplomatic offensive the Prime Minister had launched against Pakistan as soon as he landed in China — holding bilateral meetings with Chinese President Xi Jinping and Australian Prime Minister Malcolm Turnbull. He also schmoozed on the sidelines with Brics leaders on counter-terrorism and steps to isolate the terror-sponsoring nation.
Three days later on Thursday, Modi aimed for the jugular. First, during the 14th Asean-India Summit at Vientiane, Laos — a conglomerate of 10 southeast Asian nations — Modi warned that economic prosperity in the region is being hampered by the growing menace of terrorism.
"Export of terror, growing radicalisation and spread of extreme violence are common security threats to our societies… The threat is local, regional, and transitional at the same time. Our partnership with Asean seeks to craft a response through coordination, cooperation at multiple levels," said Modi, according to PTI.
The coup de grace was delivered at the same venue, on that very day, this time during the wider East Asia Summit. Along with the Asean members, the EAS also includes Japan, South Korea, China, India, Australia, New Zealand, the US and Russia.
Modi, as The Telegraph reports, said: "We need to target not only terrorists but their entire support system… And our strongest action should be reserved for those state actors who employ terrorism as an instrument of state policy. But there is one country in India's neighbourhood whose competitive advantage rests solely in producing and exporting terrorism… The time has come for us to stop this global exporter of terror. The time has come for us to isolate and sanction this instigator."
The point is not just that Modi called for sanctions against Pakistan. Though a rarity, it could signal little beyond the fact that the relationship between the two nuclear neighbours is at its lowest ebb. But the significance of the statement lies in the fact that it was delivered from an important geopolitical forum and — as the newspaper mentions — in presence of Chinese Premier Li Keqiang, Japanese Prime Minister Shinzo Abe, US President Barack Obama and Russian Prime Minister Dmitry Medvedev.
Sanctions against Pakistan may not be on anvil. But to chastise Islamabad for its policies, seek its isolation and call for a global effort to discipline it while standing shoulder-to-shoulder with leaders from countries like China or Turkey who have deep strategic and/or ideological ties with Nawaz Sharif government — point to a new confidence in India's approach.
This new, muscular foreign policy, an exhibition of aggression towards forces inimical to India's interest and exertion of pressure must be laid at Modi's door.
In a short span of time, the PM has taken some risks, energized some past relationships, stitched a few new ones and introduced strategic depth into alliances. While it is too early to assess how much of it will bear fruit or stay within the realm of optics, one thing is certain. India seems to be unmistakably moving away from Nehruvian idealism as the cornerstone of its foreign affairs and adopting a new pragmatic approach based on its short-term or long-term strategic interests.
While all of it isn't Modi's doing — the cornerstone of a warmer relationship with the United States, for instance, was laid by Manmohan Singh through the civil nuclear deal — the incumbent PM has certainly taken Indo-US bonhomie to the next level through a combination of personal enterprise and the harnessing of mutual geopolitical needs.

Aside from the fact that Modi and outgoing US president Barack Obama share a personal chemistry, New Delhi's recent shift in foreign policy has also been triggered by dovetailing of Indo-US strategic interests. The pivot of this recalibration in Indo-US relationship lies in Beijing. China's rapid rise as a global power, increased assertion of territorial ambition, deepening ties with Pakistan, strategic initiatives like One Belt, One Road, China-Pakistan Economic Corridor and tactical closeness with Russia point to a changing balance of power in Asia and even beyond. It has naturally alarmed both Washington and New Delhi.
Under the revised world order, India can no longer afford to remain non-aligned. This was evident through reports that Narendra Modi may skip the Non-Aligned Movement (NAM) Summit to be held this month in Venezuela. For founding member India to not send its Prime Minister — as Charu Sudan Kasturi indicates in The Telegraph — points to New Delhi's changing priorities.
Washington wouldn't have been innocent of these signals. It has, on cue, lately piled enormous pressure on Pakistan to act against terrorists operating out of its soil, complimented Modi government on GST and sent unequivocal message that it "strongly" backs India's NSG bid.
Modi's Pakistan offensives are the strongest indications yet of the shifting sands in relationships between global powers. Note how Pakistan has been left on its own to defend India's charge through another spate of shrill rhetoric. India's clout is growing. And its neighbours would have noted it.
Explainers
The move comes as part of the IAF's plans to phase out the MIG-21 by 2025. Officials said these jets were supposed to be retired 'a long time ago' but that they continued being used due to delays in inducting the LCA Tejas craft
Explainers
Faced with an increasingly belligerent China, the Indian Army has increased its firepower by deploying a variety of rockets and artillery, and plans to further acquire diverse weapon systems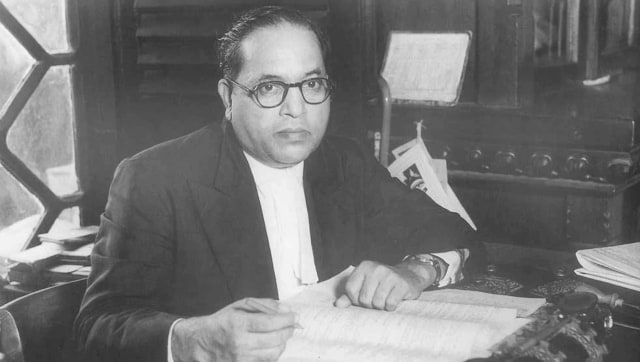 Explainers
The train will visit key sites associated with Dr BR Ambedkar including his birthplace of Mhow, London, the place he lived and studied, Nagpur, where he also studied, Delhi, where he passed away, and finally Mumbai, where he was cremated