Narendra Modi-Vladimir Putin informal summit: An exercise aimed at resetting bilateral ties, timed for strategic balance
Narendra Modi needed to reset India's relations with Russia, while simultaneously balancing India's ties to the US. This is what Sochi Summit was aimed at.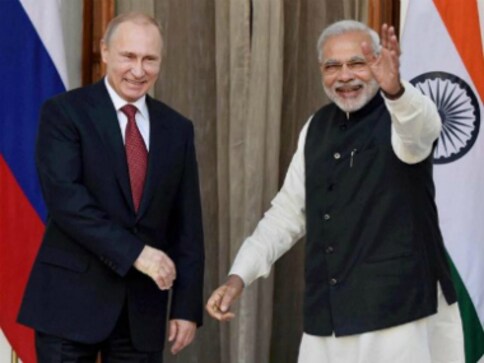 Informal summits are becoming the norm in bilateral relations. Prime Minister Narendra Modi travelled to Sochi on Monday for an informal summit with Russian president Vladimir Putin. For Modi, it was a second informal summit after the recent one with Chinese president Xi Jinping in Wuhan, while Putin has already had similar summits with the German, French and Japanese heads of state.
Interestingly, Modi will meet Putin at the SCO summit in June, later at BRICS summit in South Africa and in Argentina for the G-20 summit, while Putin will visit India in October for the annual India-Russia summit. There has been turbulence in the international arena not only because of the dynamics of the Korean Peninsula, China's militarisation of the South China Sea and the US-China economic estrangement but mainly with the US pulling out of the Iran Nuclear Deal.
Modi's visit to Sochi was in the backdrop of three developments: First, US officials reminded India that major purchases from Russia would attract sanctions under Countering America's Adversaries through Sanction Act (CAATSA) signed into law by President Donald Trump in August 2017 and promulgated in January 2018.
Second, Trump pulled back from launching a trade war with China by agreeing to put proposed tariffs on Chinese imports "on hold", and; third, Trump is all set to re-impose pre-2015 sanctions on Iran albeit dissent from European nations has delayed imposition.
The US-China trade war would affect both countries, with the fallout on the global economy, but as per United States' bloggers, it would also adversely affect Trump's own business ventures. Imposition of pre-2015 sanctions on Iran would affect India's Chahbahar port development project. American reminder of CAATSA was to target India purchasing five S-400 Triumf missile systems from Russia worth about $5.5 billion (Rs 39,000 cr).
India had reportedly asked for a US waiver but not received any response despite US defence secretary Jim Mattis appealing to US Congress to urgently provide India with the waiver, saying not appreciating Indian concerns could adversely impact India-US partnership.
However, in absence of the US waiver, India has very rightly clarified that its defence purchases won't be dictated by the US. Interestingly, Cara Abercrombie, Carnegie's South Asia Program wrote, "If forced to choose between a robust, well-equipped military and US goodwill, India would likely choose the former."
The S-400 is required by India to counter the emerging air threat. As it is, after the India-Russia S-400 deal is signed, delivery of the systems is to begin within 54 months from the date of signing. China is already in the process of acquiring the S-400 also from Russia.
Russia's tilt to Pakistan and support to Taliban have been worrying issues in India albeit defence sales to Pakistan are in the backdrop of mounting sanctions that the US has been imposing on Russia. But Russia's defence cooperation agreement with Pakistan and closeness to China drove Russian foreign minister call upon India to join the CPEC.
Russia also signed the joint declaration of the six-nation conference in December 2017 in Islamabad, asking for resolution of Kashmir issue under the UNSC resolution; which may be viewed acquiescing to Pakistani efforts for internationalising the Kashmir issue.
From the Russian viewpoint, perhaps it also looked at India putting all its defence purchases in America's basket. Yet, these are hiccups in the historically strong India-Russian bonds. Russia has been a trustworthy ally always, and its physical action of negating the US and British naval threat to India during the liberation of Bangladesh is a historical reality.
The emerging global challenges including the widening drift between US-Russia, UK-Russia coupled with the situation in West Asia-Afghanistan, and the China-Pakistan nexus that required invigorating the India-Russian relationship – that is what the Sochi summit is all about.
On the eve of his departure, Modi tweeted:
Am confident the talks with President Putin will further strengthen the Special and Privileged Strategic Partnership between India and Russia. @KremlinRussia_E @PutinRF_Eng

— Narendra Modi (@narendramodi) May 20, 2018
Informal summits have no agenda but obviously, the two leaders would discuss regional and global issues at a strategic level including, US withdrawal from Iran nuclear deal; Afghanistan; terrorism; West Asia; Koreas; INSTC; China in Indo-Pacific; SCO and BRICS summits; defence cooperation; economy and trade. The aim would be to expand and forge convergence though there will be no issue of joint declaration or joint press briefing by the two leaders.
In the meeting, Putin said Russia and India have been cooperating on several fronts in multilateral and international fora. He also mentioned military-to-military cooperation between the two countries and added, "There is no need to explain Russian-Indian relations since we all know that they have deep roots. However, we have been able to create additional momentum recently."
Modi said that Russia played a major role in helping India get a permanent membership in SCO, adding, "We are working together on the INSTC and BRICS." Post the discussions, Modi said he had "extremely productive" discussions with Putin and they reviewed the complete range of India-Russia relations as well as other global subjects during their first ever informal summit in Sochi.
Trump's actions of pulling out of the Iran Nuclear Deal, preceded by pullout from the Paris Accord may be his urge to reverse every act of his predecessor Barrack Obama, but it has seriously damaged American reputation of going back on promises, which has even put Trump's European allies at loggerheads with him.
While Pakistan and its terror export will remain problematic, India, Russia and China need to work together for the success of the International North-South Transportation Corridor (INSTC), which in turn also implies the development of Chabahar port as an International hub.
Modi needed to reset India's relations with Russia; balancing India's relations with both US and Russia. With the US and the West gunning for Russia, Putin too was looking at resetting relations with India. This is what the Sochi Summit has obviously achieved.
The author is a retired lieutenant-general of the Indian Army.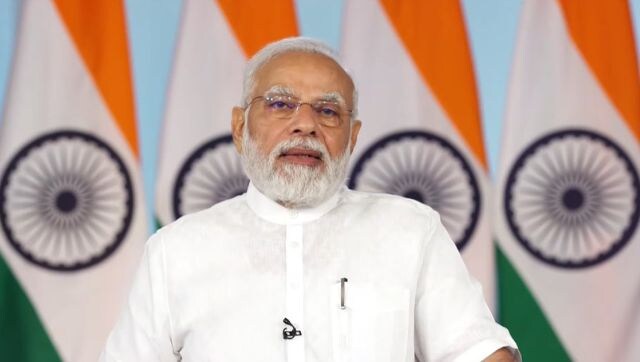 Explainers
Prime Minister Narendra Modi, on a two-day trip to Gujarat, laid the foundation stone for the terminal expected to be operational in 2026. The Bhavnagar project will be developed through a public-private partnership with Padmanabhan Mafatlal Group and the UK's Foresight Group taking the lead
World
Snowden, a former contractor with the US National Security Agency, has been living in Russia since 2013 to escape prosecution in the US after leaking classified documents detailing government surveillance programs
World
The UN report has claimed that Russia has committed war crimes during the Ukraine war. This aspect of the report is also special because the US and Ukraine accused Russian President Vladimir Putin of being a war criminal