Narendra Modi US visit: When foreign policy lexicon takes wing
Expect the lexical treasures of Indo-US strategy talk to spin merrily this week until Modi leaves the US on June 26 after his summit meeting with Trump.
When heads of state fly to meet rulers in other places, smaller things take wing too - like the vocabulary of foreign policy.
Expect the lexical treasures of Indo-US strategy talk to spin merrily this week until Modi leaves the US on June 26 after his summit meeting with Trump.
The word cloud starts from the very top: "New Delhi and Washington, DC, have officially confirmed that Prime Minister Narendra Modi will be meeting President Donald Trump for the first time on 26 June, as the two countries aim towards "a new direction for deeper bilateral engagement" and "consolidation of (their) multi-dimensional strategic partnership."
What. Was. That.
Grab the nearest think tanker - there are more than 6,500 of them worldwide, often thinking through such dense officialese and unravelling its myseries to the globally curious.
"There is merit in waiting: a stronger India is by itself a net positive for the United States as it finds itself stretched to capacity in Asia; and a US that emerges from its current political churn is bound to be a reliable partner as India stands up to defend a rules based order in this part of the world", explain Sunjoy Joshi and Samir Saran.
As the demand for informed interviewees rages, new and easier terms for bright thinking stick swiftly.
"Strategic patience" is whirring in policy circuits now — easily understood by common folks as shorthand for letting Trump's self inflicted crises swallow him. But it could mean wildly different things too, like those many abstractions that dominated 2016 - 'elitism', 'populism', 'nationalism'.
'Populist' Donald Trump promised to deport undocumented immigrants, there are parties in Europe which want to give immigrants voting rights and they described themselves as a populist party. What was (is) populism then?
Expect strategy talk to boil over this week on the #ModiTrump beat.
Just as one fifth of the Oxford English dictionary's 230,000 plus entries are obsolete, the lexicon of foreign policy is gently defying tradition too, phasing out more conservative terms for shiny new ones - have you heard "tetrahedron"? That's four vertices, four faces and six edges of the US, China, India, Russia combine. 'Spheres of influence' is the new cool instead of the staid 'multipolar'.
"Even deeper is the question of whether the usual metaphors one uses for geopolitical analysis - triangles, polarity or even polygonal constructs are still useful or whether they should be replaced by more sophisticated terms of visualisation", writes Abhijnan Rej in 'Four Faces of 21st century geopolitics'.
'Disruption' and 'disrupted' are so overdone before and after the US Election that think tanks are turning the mirror instead - 'A more normal America' says Dhruva Jaishankar is the opposite of an "exceptional America" and explains how American generosity in immigration policy (plus democracy and liberal internationalism) was a departure from a more narrow definition of American interests and why the backlash is actually just a return to the appeal of a simpler, less interconnected world.
Despite the movement to easier language by next gen thinkers, some of the usage on this beat is perenially on life support. Brace for a downpour of 'pivot', 'rebalance', 'new normal', 'major defence partner', 'ally', 'partner' and 'successful meeting' on the 26th of June.
If there's a Indo-US joint statement, pivot towards the nearest think tanker.
Sports
Competing in his debut Paralympics, Kumar (18) set a new Asian record with a 2.07-metre jump to finish behind Great Britain's Jonathan Broom-Edwards, who notched up his season's best of 2.10 metre for the gold.
India
States are being asked to maintain a buffer stock for drugs used in management of COVID-19, mucormycosis, MIS-C at the district level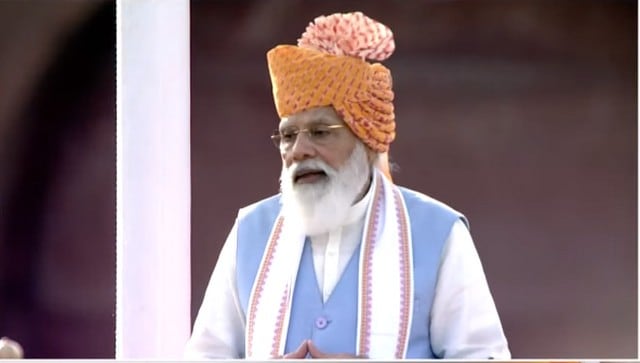 India
At the same time, Modi said, we should not forget the mantra of "Davai Bhi, Karai Bhi' (get vaccinated, strictly follow COVID protocols).'