Narendra Modi's Pakistan pitstop underscores policy shift: Greater good of Asia over bilateral bickerings
On Friday, when Prime Minister Narendra Modi called up his Pakistani counterpart Nawaz Sharif to wish him on his birthday, he was following the script of conventional diplomacy. But what followed immediately thereafter was anything but.
On Friday, when Prime Minister Narendra Modi called up his Pakistani counterpart Nawaz Sharif to wish him on his birthday, he was following the script of conventional diplomacy. But what followed immediately thereafter was anything but. He seemed as eager to drop by Lahore as Sharif was to receive him. Conventional diplomacy went into a tailspin as Indian ambassador to Pakistan TCA Raghavan drove down from Islamabad to Lahore huffing and puffing and was able to catch up with Modi in the nick of time.
Modi was quite amused when Sharif asked him about how many 'hurdles' Raghavan crossed to meet Modi.
Is this the first time that Modi ignored conventional diplomacy? Those working closely with the prime minister would testify that his tryst with unconventional diplomacy began soon after being sworn in.
Within 15 hours of assuming charge, Modi was given a crash course in diplomacy by the mandarins of South Block. He patiently heard the jargon and complex idioms that form the core of diplomatic discourse. Since he was to meet heads of the South Asian Association for Regional Conference (Saarc) countries — they had come to attend the oath ceremony — Modi's naivety in diplomatic conduct was taken as given.
When it came to the crux, Modi came up with his own agenda.
"Can we not completely purge Saarc from bilateral issues and make it a forum discussing its strengths only?" he asked each head of state. In his own view, Saarc's efficacy would be substantially enhanced internationally if the forum concentrated on developing South Asia as a block. It was a clear deviation from the script and his proposal found traction along heads of the Saarc nations. "We never gave you this brief," officials of the Ministry of External Affairs told him later.
In the context of his Lahore visit, Modi may be at the receiving end back home where the Congress and other opposition parties called it "adventurism and self-promotion"; however, a closer look at the moves by the Indian prime minister on Pakistan shows a method to the randomness. Modi seems to be convinced of the futility of engaging with Pakistan amid the cacophonous din of the media.
This was the precise reason he deliberately kept the content of his conversations with Sharif close to his chest and revealed it only on a need-to-know basis. His office pooh-poohed the insinuation that his meetings with Sharif were brokered by an Indian industrialist. "This is outright rubbish," sources close to him say.
In fact, Modi seems to be making a determined attempt to shift away from the Pakistan-centric approach of Indian diplomacy. And he seems quite convinced of the immense potential of projecting India's soft power in the immediate neighbourhood in the context of his own agenda for development. This was quite evident in the manner in which a few hours before his Lahore journey, Modi addressed the Afghanistan Parliament and recalled Sher-Khan of the Hindi film Zanjeer to emphasise the 'fabled friendship' of Pathans.
His intonation of the song "Yaari hai imaan, mera yaar, meri jindagi (friendship is my religion, and my life)" in a newly-constructed Parliament building with India's assistance, was intended to convey a definite message to the people's representatives of the beleaguered nation. In fact, the Parliament building is built just in front the palace of former Afghan king which was completely destroyed by terrorists.
The contrast of friendship and terrorism could not be more telling for people of Afghanistan.
In Russia, too, the prime minister also had the glimpse of India's soft power when a popular Russian pop singer and her team recited 'Ganesh stuti (prayer for Lord Ganesha)' in chaste Sanskrit and she impressed Modi with her devotional demeanour and understanding of Hindu scriptures.
Sources in the government point out that the prime minister was particularly impressed during his visit to the Commonwealth of Independent States (CIS) countries where Hindi songs have become an integral part of cultural life. These pre-dominantly Muslim countries do show unique social and cultural affinity with India which needs to be treasured, they point out.
In Modi's view, by over-emphasising Pakistan-centric Indian diplomacy has missed the big picture of the continent.
That seems to be Narendra Modi's larger foreign policy construct. He is making a concerted effort to broaden India's neighbourhood foreign policy beyond the Pakistan-fixated bilateral to a higher level of the regional. This was evident in his emphasis yesterday in Afghanistan that Pakistan is a crucial link for rest of Asia to access to the energy riches of Central Asia. Here's a relevant extract from his speech:
"…We know that Afghanistan's success will require the cooperation and support of each of its neighbours. And, all of us in the region — India, Pakistan, Iran and others — must unite, in trust and cooperation, behind this common purpose and in recognition of our common destiny.
"When Afghanistan becomes a haven of peace and a hub for the flow of ideas, commerce, energy and investments in the region, we will all prosper together.
"That is why we are working to improve your connectivity by land and sea, including through Chahbahar in Iran.
"That is why I hope that Pakistan will become a bridge between South Asia and Afghanistan and beyond.
"I hope that the day will come soon when energy from Central Asia will power prosperity in our region; when a Kabuliwala can once again come across easily to win Indian hearts; when we in India can relish the wonderful fruits of Afghanistan; when Afghans do not have to pay an enormous price to buy their favourite products from India."
Modi's effort to make good relations in this block of countries the central theme of his foreign policy is unmistakable.
This, he seems to bet, will yield better results than trying to mend relations with Pakistan which may take interminably long because of the baggage and vested interests on both sides.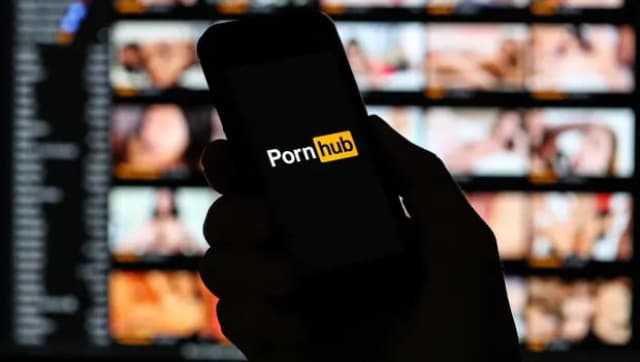 Explainers
News of a 10-year-old being raped and murdered, allegedly by a porn-addicted teenager, has raised the old demand of banning X-rated content online. But studies show countries which loosened porn restrictions witnessed a decrease in sex crimes and experts say porn may act a 'safety valve' for men
Explainers
Viktor Orban donned a scarf depicting 'Greater Hungary' – the historical Hungarian kingdom that contained almost all of what is today Slovakia and large parts of other neighbouring countries including Ukraine, Austria, Croatia, Serbia – to a soccer match on 20 November. Now they are seething
Explainers
From claiming traffic congestion causes divorce to jumping to the defence of Maharashtra governor Bhagat Singh Koshyari amid the Chhatrapati Shivaji Maharaj row, Amruta Fadnavis has shown a penchant for making news