Narendra Modi met Donald Trump: And together, they issued a highly unambitious statement
Narendra Modi's first meeting with Donald Trump — at least the section of it that was put out in the public domain — was underwhelming
Narendra Modi's first meeting with Donald Trump — at least the section of it that was put out in the public domain —  was underwhelming. A look back at the first joint statement issued by this duo's predecessors (Manmohan Singh and Barack Obama respectively) supports that assessment, but we'll get back to that shortly.
Given the sheer weight of expectation piled onto Modi's US visit (in no small part by a few of our own news outlets), the resultant joint statement was always going to buckle at the knees. And so, it was always going to be unfair to expect some sort of detailed and expansive joint statement that covered every aspect of the India-US relationship, to emanate from this meeting.
Plus, it's worth bearing in mind that this was the first meeting between Modi and Trump, in the latter's capacity as President of the United States.
So just what did the statement contain?
Terrorism was expected to feature in the joint statement and to an extent it did:
- Naming Laskhar-e-Taiba, Jaish-e-Mohammad and the D-Company? Check, but those names had popped up in past Modi-Obama joint statements too.
- Calling for information-exchange and an expansion of intelligence-sharing and operational-level counterterrorism cooperation? Check, but we've heard this before.
- Affirming support for the UN Comprehensive Convention on International Terrorism proposed by India? Check, but there's nothing new here either.
- Pledging to work together to prevent proliferation of weapons of mass destruction? Check, but same as above.
- Welcoming a new consultation mechanism on domestic and international terrorist designations listing proposals? This is new and a welcome move, particularly since the US took 25 years to take cognisance of Syed Salahuddin as a global terrorist.
What of Pakistan, you may well ask:
The leaders called on Pakistan to ensure that its territory is not used to launch terrorist attacks on other countries. They further called on Pakistan to expeditiously bring to justice the perpetrators of the 26/11 Mumbai, Pathankot, and other cross-border terrorist attacks perpetrated by Pakistan-based groups.
Inadequate. That's really the most adequate word to describe this jejune and dare-I-say-it, perfunctory mention of India's neighbour. 'Calling on Pakistan' to do something has historically not proven to be an effective exercise and the two sentences above fall dramatically short of identifying Pakistan's own role in grooming, sheltering and harbouring those 'Pakistan-based groups'.
There was also much speculation about how Modi and Trump would address the issue of China and they did so at length in the first sub-section of the joint statement. That particular sub-section is reproduced and annotated below:
Democratic Stalwarts in the Indo-Pacific Region (the title of the section alone appears to be a thinly-veiled jibe) 
As responsible stewards (as opposed, presumably, to China)  in the Indo-Pacific region, President Trump and Prime Minister Modi agreed that a close partnership between the United States and India is central to peace and stability in the region. Recognising the significant progress achieved in these endeavours, the leaders agreed to take further measures to strengthen their partnership. In accordance with the tenets outlined in the UN Charter, they committed to a set of common principles for the region, according to which sovereignty and international law are respected and every country can prosper (Beijing's run-ins with International Law with regard to the South China Sea have been widely documented) . To this end, the leaders:
reiterate the importance of respecting freedom of navigation, overflight, and commerce throughout the region (South China Sea reference);
call upon all nations to resolve territorial and maritime disputes peacefully and in accordance with international law (A number of Southeast Asian States would concur);
support bolstering regional economic connectivity through the transparent development of infrastructure and the use of responsible debt financing practices, while ensuring respect for sovereignty and territorial integrity, the rule of law (a reference to the One Belt One Road initiative...), and the environment; and
call on other nations in the region to adhere to these principles (...and the countries that support it).
Aside from this, there was a mention of Afghanistan and the work both nations are doing in the country, a few lines about growing strategic convergence, a section on free trade and the customary sign-off that Trump would reciprocate Modi's visit at some point in the future. All of which were generalities, devoid of substance.
What in the name of Pyongyang?
The biggest surprise found itself on Trump's own remarks to the press as well as the joint statement and resulted in a fair bit of head-scratching. As he neared the end of his remarks, Trump said, "I also thank the Indian people... for joining us in applying new sanctions against the North Korean regime. The North Korean regime is causing tremendous problems and is something that has to be dealt with, and probably dealt with rapidly." Wait, what?
The joint statement read, "The leaders strongly condemned continued provocations by the Democratic People's Republic of Korea (DPRK), emphasising that its destabilising pursuit of nuclear and ballistic missile programs poses a grave threat to regional security and global peace. The leaders called on DPRK to strictly abide by its international obligations and commitments. The leaders pledged to work together to counter the DPRK's weapons of mass destruction programs, including by holding accountable all parties that support these programs." Same sentiment, only louder.
According to the Ministry of External Affairs, "Relations between India and the Democratic Peoples Republic of Korea have been generally characterised by friendship, cooperation and understanding." Pyongyang has never made any threatening overtures to New Delhi, and as per the MEA briefing, North Korea "has expressed keen interest in importing consumer goods from India every year on 'deferred payment basis'... They also welcomed participation of Indian companies, Chambers of Commerce, business houses, etc. in their annual trade fairs and various other events for promoting Indian products in the (North Korean) market. They also welcome participation of Indian companies in joint ventures and FDI especially on tourism and hospitality sectors."
It's more than likely that introducing the topic of North Korea — whether because it seems to be among his biggest agendas or to counter China, or both — into the conversation must have been Trump's idea. That Modi failed to counter that by having a sterner mention of Pakistan introduced is mildly disappointing. Let's move on.
How the first Modi-Trump statement holds up to the first Manmohan-Obama one
It's here that a comparison between the first joint statement issued by Manmohan-Obama and the Modi-Trump one must be drawn. And there's no better place to start than the title of the statements. The Manmohan-Obama one was titled Partnership for a Better World, while the Modi-Trump one was titled Prosperity through Partnership.
A lot can be read into those titles, but it's more instructive to delve deeper. The Manmohan-Obama statement included the line stating that "the India-US partnership is indispensable for global peace and security", while Monday night's statement spoke of how "the United States and India — leading engines of growth in the global economy — should intensify their economic cooperation to make their nations stronger and their citizens more prosperous" (emphasis added).
Where one set of leaders sought to seek solutions for the world at large with an ambitious mission statement, the other set appears to have set its sights on the vikaas of their respective nations above all else. Neither approach is right or wrong. They are just different approaches. But these differing approaches are what India gets when dealing with a world leader of the regular sort on one hand, and a world leader of social media on the other.
The Manmohan-Obama statement addressed security and terrorism, sustainable global development, clean energy, global economic revival (in light of the Global Financial Crisis of 2007-08), education and empowerment, healthcare and global cooperation. The Modi-Trump one focused on the Asia-Pacific region (see above), terrorism, security, India-US strategic convergence, free and fair bilateral trade, and a section on digital threats.
It can be argued that the Global Financial Crisis isn't a thing any more and that cyber threats were less grave back in 2009, but the tone and approach of both statements are unarguably polar opposites. While one choose to look at all the possibilities for a brighter future for all, the other chooses to look at the basic minimum to ensure a brighter future for both countries. A lack of ambition has never been something one can accuse Modi of having, but the statement on which he signed off, unfortunately suffers from just that.
Worst of all for the Prime Minister of India — a man who spoke around 18 months ago at the COP21 Summit in Paris of the need to move away from fossil fuels, and was in many ways a champion of the climate agreement that emerged from the summit — is the following section in the joint statement:
The leaders called for a rational approach that balances environment and climate policy, global economic development, and energy security needs.
President Trump affirmed that the United States continues to remove barriers to energy development and investment in the United States and to US energy exports so that more natural gas, clean coal, and renewable resources and technologies are available to fuel India's economic growth and inclusive development.
A 'rational approach'? Knowing how Trump feels about the Paris Agreement, it stands to reason that a rational approach is not said agreement. Next, the statement speaks of India importing more coal. The less said about that, the better. That clean energy doesn't even feature on the joint statement is one thing. That Modi signed off on a document that casts aside the sort of ambition and hope he instilled in world leaders in Paris in December 2015 is something completely different.
Perhaps, Modi found himself curtailed by a lack of leverage when it came to inserting points into the statement. The mention of North Korea is a case in point. Maybe the discussions didn't go off as well as we were all led to believe. It's likely we'll never know.
But, as we do know, actual foreign policy doesn't hew all that closely to joint statements and it's best not to dwell too long on it. Things will pan out as they will.
For now though, let's just stop fawning over that 'true friend' tag. Please?
Entertainment
Lupin exploded out of the gate, becoming a global phenomenon instantly and eventually Netflix's most-streamed non-English-language original.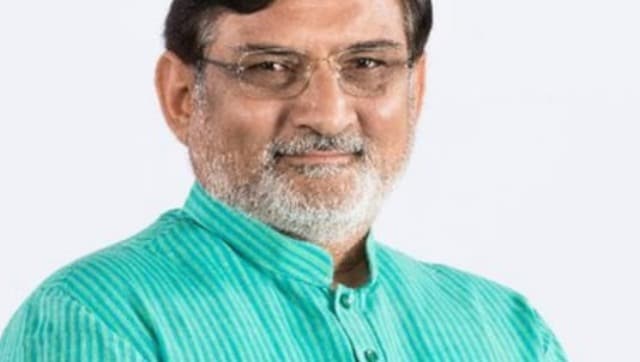 India
In the cross-currents of development and a dark agenda floats Lakshadweep's future. Its moment to choose has come
India
What is needed is transparency, clear guidelines, and the merciless crushing of personal agendas peddled as "facts"