Narendra Modi-Donald Trump meet: India-US joint statement signals continuity, strategic logic, an unqualified victory
Narendra Modi has managed to walk out of Washington with substantial gains, and India-US relationship — far from being thrown into the throes of uncertainty — now stands on firmer footing than ever
A few days before Narendra Modi's scheduled meeting with Donald Trump, Firstpost had posited that the maiden encounter could exceed conservative estimates and turn out to be a lot more fruitful. The assumption was based on a calculation that a leader whose strategic logic is impulsive and amorphous would be more amenable to suggestions during negotiations, and may display a greater risk-taking ability than a career politician, if he is swayed by personal chemistry.
But following the meeting, Modi has managed to walk out with substantial gains, and India-US relationship — far from being thrown into the throes of uncertainty — now stands on firmer footing than ever.
But first a brief look at how media analysts and policy wonks have interpreted the proceedings and subsequent statements issued by both countries (a joint statement available here, and a 'fact sheet' released by the White House here).
Indrani Bagchi has written in The Times of India that 'India, US move closer on Pakistan than during Obama years'; Suhasini Haider notes in The Hindu 'Modi-Trump meeting exceeds expectations, and the language on Pakistan is the most direct yet'; The Indian Express calls the joint statement "different, sharp, direct"; while Chidanand Rajghatta writes from Washington in The Times Of India that "any doubts about US-India ties slackening" have been laid to rest and "Trump and Modi have committed to advancing a strong strategic relationship".
Among policy wonks, Joshua White, professor at Washington-based Johns Hopkins School of Advanced International Studies, who has prior experience as part of Barack Obama's team to draft such joint statements, notes:
The section on energy is surprisingly balanced. Very similar to Obama-Modi statements w/ addition of "clean coal"

— Joshua White (@joshuatwhite) June 27, 2017
Among Indian strategic thinkers, Dhruv Jaishankar, foreign policy fellow at Brookings India highlights the most obvious, solid takeaway:
Let this sink in: India persuaded the U.S. to endorse India's position on China's One Belt, One Road at the highest level. #ModiTrumpMeet

— Dhruva Jaishankar (@d_jaishankar) June 27, 2017
Make no mistake, the thinly veiled focus on the China-sponsored Belt and Road Initiative and a complete approval of India's position is a more significant gain than the slapping of "global terrorist" label on Syed Salahuddin. One look at the language of the joint statement will reveal its remarkable similarity with the MEA press release where India clarified the reasons why it cannot participate in the OBOR Forum.
In accordance with the tenets outlined in the UN Charter, they committed to a set of common principles for the (Indo-Pacific) region, according to which sovereignty and international law are respected and every country can prosper. To this end, the leaders: Reiterate the importance of respecting freedom of navigation, overflight, and commerce throughout the region; call upon all nations to resolve territorial and maritime disputes peacefully and in accordance with international law; support bolstering regional economic connectivity through the transparent development of infrastructure and the use of responsible debt financing practices, while ensuring respect for sovereignty and territorial integrity, the rule of law, and the environment; and call on other nations in the region to adhere to these principles.
Now take at look at MEA's press note issued on 13 May when India announced the boycott:
Connectivity initiatives must follow principles of financial responsibility to avoid projects that would create unsustainable debt burden for communities; balanced ecological and environmental protection and preservation standards; transparent assessment of project costs; and skill and technology transfer to help long term running and maintenance of the assets created by local communities. Connectivity projects must be pursued in a manner that respects sovereignty and territorial integrity.
In the world of diplomacy and vision statements, where even a comma is pregnant with weight, such similarity of language is momentous. It is also to be noted that the relevant paragraph in the joint statement is titled 'Democratic Stalwarts in the Indo-Pacific Region', a reference to shared democratic values of both nations. These are no semantic accidents, but a coherent message to China that the US stands firmly in India's corner when it comes to enforcing a rules-based order in a strategically sensitive zone.
The stress on "debt-financing" is equally significant. It marks the first time US and India have come out publicly against China's propensity to use debt-trap as a tool for neo-imperialism. China co-opts infrastructure-hungry countries within its sphere of influence with massive debt-funded projects that ultimately turn these nations into Beijing's client state. A clutch of nations are on the cusp of being colonised and the power balance in South Asia is in danger of being permanently altered.
The ongoing OBOR project may further deepen the crisis, a fact that has alarmed critics — as noted here, here  and here. A clear reference to South China Sea is missing, and the statement instead confines itself to reiterating "the importance of respecting freedom of navigation, overflight, and commerce throughout the (Indian Ocean) region".
This may be interpreted as a climbdown compared to the Obama-Modi era, where South China Sea found specific mention. Yet, the current declaration should be seen in conjunction with simultaneous actions being taken by the Trump administration against China which signals that the Trump-Xi Jinping chemistry has worn off.
On Tuesday, the US State Department released the annual report in global human trafficking where it placed China among the world's worst offenders in Tier 3 (the lowest) for sex-trafficking, forced and bonded labour, alongside delinquents such as North Korea, Iran and Congo. China now ranks below countries such as Afghanistan and Qatar.
While releasing the report, US Secretary of State Rex Tillerson, appearing alongside president Trump's daughter Ivanka, said China was downgraded "in part because it has not taken serious steps to end its own complicity in trafficking, including forced laborers from North Korea that are located in China", according to a report in Foreign Policy journal.
The downgrade carries economic sanctions, but more than a pecuniary measure it is a veritable slap on Beijing's face and carries a deep strategic import. News agency Reuters reported that Trump is getting impatient with China's inability to make headway with North Korea and is considering "possible trade actions against Beijing", according to three senior administration officials. These include tariffs on steel imports, says the report.
Taken together, and seen alongside Trump's bonhomie with Modi and the apparent synergy in vision statement, it is fair to propound that US is getting strategically closer to New Delhi, a fact that has got Beijing hot under the collar.
Global Times, one of the State-run Chinese media outlets, has warned India against getting close to the US and has threatened "catastrophic results". "Washington and New Delhi share anxieties about China's rise. In recent years, to ratchet up geopolitical pressure on China, the US has cozied up to India," it says, adding that for India to assume a role as an "outpost country in US' strategy to contain China is not in line with India's interests… and could even lead to catastrophic results."
The other clear takeaway — apart from other smaller but significant ones — is on terrorism where Pakistan has been unambiguously named and shamed and its strategy of using terrorism as a foreign policy tool and rent-seeking exercise has been exposed.
"The leaders called on Pakistan to ensure that its territory is not used to launch terrorist attacks on other countries. They further called on Pakistan to expeditiously bring to justice the perpetrators of the 26/11 Mumbai, Pathankot, and other cross-border terrorist attacks perpetrated by Pakistan-based groups," it said.
The paragraph on Pakistan in surprisingly brutal to be used against a 'Major Non-Nato Ally' and signifies complete synergy between Modi and Trump on this subject. Not just that. Apart from rebuking Pakistan, India and the US have more significantly agreed on "expanding intelligence-sharing and operational-level counterterrorism cooperation" and "welcomed a new consultation mechanism on domestic and international terrorist designations listing proposals".
The last sentence refers to close bilateral cooperation in "listing of terrorists" and should be read as a mechanism to counter China's ploy of blocking the move to designate terrorists at UN. Both countries also "affirmed their support for a UN Comprehensive Convention on International Terrorism that will advance and strengthen the framework for global cooperation and reinforce the message that no cause or grievance justifies terrorism".
This, as analysts have noted, is yet another departure. Former US president Barack Obama sought to place terrorism within a narrative of grievance. Under Trump, the rhetoric just got a little sharper and suits the interest of New Delhi which has long argued in favour of an unequivocal fight against the global scourge.
Notable that both leaders affirmed support for UN Comprehensive Convention on Int'l Terrorism. Obama admin was very reluctant to endorse

— Joshua White (@joshuatwhite) June 27, 2017
There are several other takeaways. Noteworthy among these are India's formal entry into the US-founded Global Entry programme, which will allow low-risk Indian travelers speedy entry into the US through automated kiosks bypassing the immigration queue.
The joint statement also makes a mention of sale of UAVs to India and pledges "to deepen defense and security cooperation, building on US' recognition of India as a major defence partner".
The Fact Sheet (FS), released by the White House, takes this forward. It says "completion of these sales would increase bilateral defense trade to nearly $19 billion, supporting thousands of US jobs. If selected, US offers to sell F-16 and F/A-18 fighter aircraft to India would represent the most significant defense cooperation between the United States and India to date".
Along with these progressions, the FS reinstates that US-India Defense Technology and Trade Initiative (DTTI) will remain "the premier forum for deepening collaboration on defense co-development and co-production" and synergies will deepen in areas of military-military engagements, counter-terrorism partnership, law enforcement cooperation and strategic trade.
On trade, Trump's transactional attitude was evident as he urged Modi to remove barriers to correct the current imbalance. Instead of marring the effectiveness of the Joint Statement, or running counter to the spirit of "true friendship", this actually introduces an element of honesty into the dialogue. It signifies that the India-US bilateral tie is based on transparency, not deception.
India
Death by selfie is a thing, a fatal national passion. The latest instance comes from Lakhimpur Kheri, where a man had gone to check out a party of elephants on the move
India
It is time we seriously examine our consumption and disposal of electrical and electronic equipment and make it environmentally conscious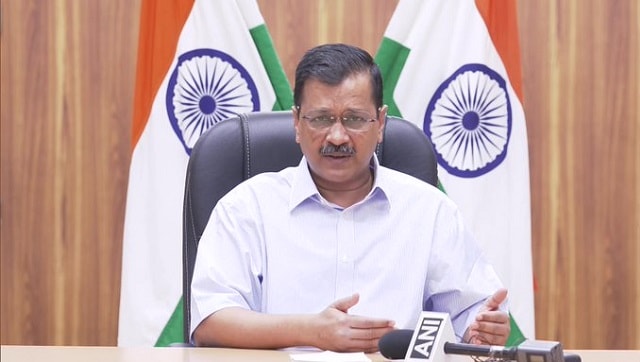 India
The Delhi chief minister had announced a similar kind of winter action plan to combat air pollution last year too, but to no avail