Narendra Modi in US: Here's why India urgently needs a Donald Trump policy
Three days to go before Air Force One flies into Washington DC and politicians, think-tanks, policymakers and media are already engaged in feverish speculation on the outcome of Narendra Modi's first meeting with US president Donald Trump.
Three days to go before Air Force One flies into Washington DC and politicians, think-tanks, policymakers and media are already engaged in feverish speculation on the outcome of Prime Minister Narendra Modi's first meeting with US president Donald Trump.
Will it be bromance at first sight? A When Harry Met Sally moment perhaps? Or maybe a clumsy first date? Will both leaders settle for a handshake or a hug? Part of the intrigue lies in the fact that the unpredictable Trump has little patience for protocols and procedures, and a major part of the fascination is incumbent on the current drift in India-US relationship.
The commentariat consensus is that it is time for the world's largest democracy to show some strategic patience with an America grappling with a nativist at the helm, bent on questioning every known strategic assumption and undermining each bedrock of US foreign policy.
Modi's first trip to a Trumpified United States is therefore being billed as an occasion for the Indian prime minister to show qualities of an elder statesman — though Trump is older than Modi — cut out flamboyance, stick to the straight and narrow and gently persuade the insecure teenager trapped within the body of a septuagenarian demagogue that a stable relationship with India is necessary to Make America Great Again. Tough task. But Modi wasn't elected to do anything less.
As Brookings India fellow Dhruv Jaishankar holds, "New Delhi must attempt to convince Washington that India's rise is in American interest. This idea provided the underlying logic behind the Clinton, Bush, and Obama administrations' engagement with India, but it will be more difficult to sustain given the United States' new political realities and impulses."
The challenges are many. Trump is beset by problems at home, hounded by an adversarial media and put in check by the judiciary. Republican candidate Karen Handel's reasonably comfortable win Tuesday in the Georgia special election is expected to provide some relief but the inquiry and testimonies into the Russian interference in 2016 election and possible collusion by the Trump team is gathering steam and has the potential to damage his presidency. His approval ratings continue to go south.
Right at this moment, therefore, the India-US bilateral relationship is not among the top priorities of a myopic president who cussedly refuses to see the link between his immediate and strategic concerns. Less than six months in the Oval Office, Trump has shown rank incompetence on grasping even the basic tenets of foreign policy, displayed a poor understanding of realpolitik and has made himself vulnerable to machinations from Machiavellian powers.
What is of immediate and grave concern for India is the Trump administration's relationship with China. As the revanchist Middle Kingdom rises to prominence, India has moved closer to the US, hedging against an imbalance of power in South Asia. Trump's dalliance with China, however, has spooked Indian policymakers.
In his signature style, President Trump has thrown all rhetoric of candidate Trump out the window. Instead of a Republican government shaking off Obama administration's ennui and actively countering China's manipulative trade practices and revisionism in Asia Pacific, Trump has ended up handing Chinese president Xi Jinping a carte blanche that the wily leader has wasted no time in exploiting. His profuse praise of Xi has not had the desired effect, however, as North Korea has gone on to test fire one ballistic missile after another.
On Tuesday, Trump appeared to have revised his China strategy again, posting on Twitter that Chinese attempts to control the rogue regime have "failed".
While I greatly appreciate the efforts of President Xi & China to help with North Korea, it has not worked out. At least I know China tried!

— Donald J. Trump (@realDonaldTrump) June 20, 2017
No one knows (not even Trump, presumably) the direction of China-US relationship: the most crucial of this century. But this poses a policy problem for the rest of the world. How to deal with the world's most powerful president who decides on bilateral relationships based on which side of the bed he wakes up?
It could be worthwhile for India to adopt a 'Trump policy', quite distinct from the US policy that is the result of a sustained decadal effort between two nations who enjoy wide areas of convergence arising out of strong people-to-people links, trade relations, technological cooperation, military logistical support, soft power and mutual strategic interest.
While Modi and his team of policymakers need to take a long-term view of bilateral ties that will outlast the Trump era, foreign policy cannot remain immune to domestic churnings. In fact, they are shaped by it. Modi's Trump policy must necessarily be built on two basic tenets.
1. Striking a personal bond.
2. Not looking down on a transactional, deal-based relationship.
Striking a rapport with Trump should not be difficult for Modi. In fact, the groundwork for it has already been quietly laid.
Despite some unfavourable and provocative rhetoric on India emanating from Trump on the H1B visa programme and Paris Agreement, Modi has been careful not to criticise the Trump administration.
His ministers have rejected Trump's assertion that India is a sponge for US dollars but he has hastened to add, as Sushma Swaraj did, that "since the Trump administration's assumption of office, ties have not flagged but have progressed with same pace as under the (previous) Obama administration."
The H1B visa issue might be trickier, but Modi would do well not to bring it up in the first meeting. In any case, as Ashok Malik has argued in The Economic Times, India must wrap its head around the fact that the time for a liberal visa regime is over and there is not a lot to be gained being obstinate about it.
In fact, Malik goes on to reason that "Modi is unlikely to raise H1B visas, and neither should he allow himself to be influenced by media and Opposition alarmism on this score… The liberal H1B regime is past its sell-by date. The most ruthless cut in the visa cap, from 195,000 down to 80,000, came in December 2004, at the height of President George W Bush's honeymoon with the Manmohan Singh government."
In an interesting development, Trump appeared to be softening his hard stance on immigration and H1B visa programme during a meeting with top honchos of Silicon Valley. As Chidanand Rajghatta reports from Washington in The Times of India, the US president called the likes of Apple CEO Tim Cook or Microsoft boss Satya Nadella "special people who are at the 'absolute cutting edge of innovation," and "pledged to work 'very diligently with everybody, including Congress, on immigration so that you can get the people you want in your companies'."
In the end, the businessman in Trump might see the reason of a mutually beneficial deal in which he gains, not loses, in letting highly skilled Indians work in the United States.
On Pakistan, the other vexatious issue that has prevented India from fully committing to US sphere of influence, the Trump administration's stance has been ambivalent at best and profoundly confusing at worst.
The latest reports indicate that Trump is fast losing patience with Pakistan's double dealing in Afghanistan and may clamp down on Islamabad by either cutting down on aid or downgrading Pakistan's status as a major 'non-NATO ally'. But we have become used to these empty rhetorical bombardments.
The US is not in a position to take tough action against Pakistan because if anything, it restricts its options in Afghanistan even more. And Washington wouldn't want its strategically important 'non-NATO ally' to fall closer in Chinese embrace.
India would do well, therefore, not to pay heed to these distractions and focus on making Trump see the benefits of broader strategic logic through a 'transactional' bilateral tie.
Modi has his work cut out for him.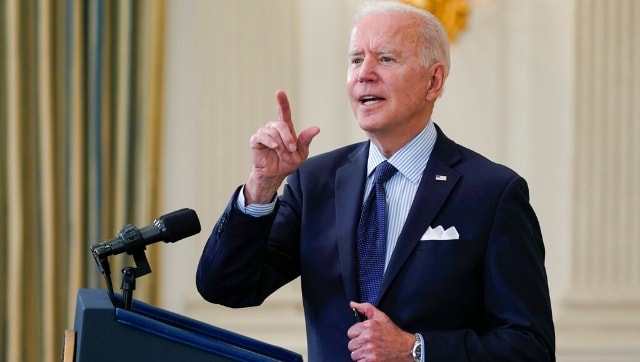 World
Former president Donald Trump had issued a list of 31 Chinese companies that were deemed to be supplying or supporting China's military and security apparatus
science
Satellite data is useful to provide global observations of key components of the climate system and biosphere that are essential for our understanding of how the planet is changing.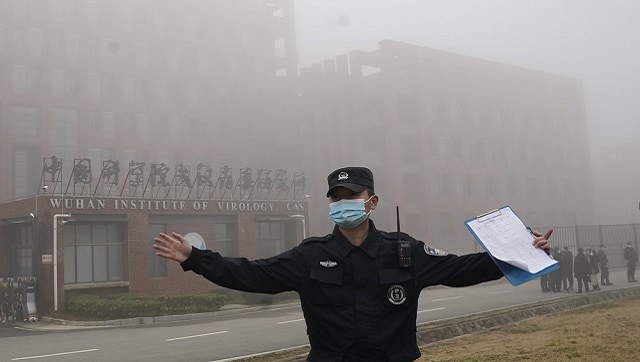 Blogs
The probe must look at how every single check and balance across every single global health institution got homogenised and drew from the same merry-go-round of medical-bureaucrats.