Narendra Modi in Sochi: All you need to know about CAATSA that threatens to scupper PM's Russia outreach
CAATSA, which was signed into law in August last year by President Donald Trump, aims to counter anti-US aggression displayed by countries like Iran, North Korea and Russia through a series of punitive measures
As Prime Minister Narendra Modi heads to Sochi this week to meet Russian president Vladimir Putin, the threat of US sanctions loom large over the "informal bilateral talks". Of particular interest will be US sanctions against Moscow that might impact Russian military supplies to India, especially an estimated Rs 40,000-crore deal to buy sophisticated long-range S-400 air defence system.
An IANS report said American sanctions against Russian oligarchs and companies, including Rosoboronexport, the State-owned Russian weapons trading company, has raised concerns in India about a possible impact on New Delhi's military buys from Moscow.
Rosoboronexport has long-standing significant contracts and business ties with India and other countries.
At the heart of the current India-Russia military ties is a multi-billion dollar deal for five S-400 long-range surface-to-air missile systems, billed as a game changer by the Indian military for its ability to counter ballistic missiles and stealth aircraft like those China is developing.
CAATSA
India and Russia signed an agreement in principle for the S-400 deal in 2016. However, the deal may now be seen through the lens of CAATSA (Countering America's Adversaries Through Sanctions Act).
CAATSA, which was signed into law in August last year by President Donald Trump, aims to counter anti-US aggression displayed by countries like Iran, North Korea and Russia through a series of punitive measures. The sanctions aimed to punish Moscow for its meddling in Ukraine, Syria, the 2016 presidential elections, and most recently, Russia's alleged involvement in the poisoning of a former intelligence officer in the United Kingdom.
However, an unlikely victim of the US-Russia crossfire could be India, which still buys over 60 percent of its defence equipment from Russia. At present, the Indian armed forces are 70 percent equipped with Soviet or Russian weapons.
And among the provisions of CAATSA is secondary sanctions on countries who are found to be dealing with the Russian defence and intelligence sectors.
And though New Delhi has repeatedly insisted it won't allow its foreign policy decisions regarding a particular country to be dictated by the policies of another, the US has tried to reduce the coziness of India-Russia ties. As reported by The Times of India, Washington is using the sanctions to wean countries like India away from the Russian arms industry and into buying more American weapons.
US officials have reminded India that CAATSA is Congressionally-mandated and the administration's hands may be tied in terms of waivers if India goes in for new purchases.
"CAATSA is a feature and we need to take it seriously. The (Trump) administration is always bound by US law. This is a US law. I'm hoping that not just India, but all of the partners that we engage with will understand that we will have to evaluate any potential large defence purchase from Russia seriously because that's what the law demands of us," Tina Kaidanow, principal deputy assistant secretary of state for political-military affairs, was quoted by news agency PTI as saying.
When specifically asked if she sees the possibility of US imposing sanctions on India if it goes ahead with its defence deals with Russia, the official said everyone should read the CAATSA legislation carefully and understand its intent. "The intent is not to sanction our partners. The intent is to emphasise how important it is that Russia's malign behaviour all over the world is countered, and by virtue of purchasing large-scale Russian system, what you're doing is enabling that kind of behaviour. That's the intent of the legislation," she said.
However, as mentioned in The Times of India report, Modi said on the eve of his departure that he is "confident that talks with Putin will further strengthen the 'special and privileged strategic partnership' between India and Russia", indicating his determination to get around the roadblock set up by Washington.
With inputs from agencies
also read
Explainers
Hvaldimir was first spotted off the coast in Norway in 2019 wearing a harness that appeared to have mounts for cameras. Researchers said there was proof the beluga whale was trained by the Russian Navy. Experts are warning the public to keep a safe distance from Hvaldimir to avoid injuring him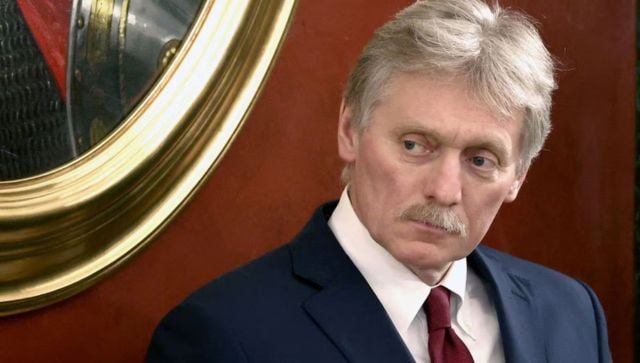 World
Kremlin Press Secretary Dmitry Peskov on Thursday said Ukraine's leadership has again proven its "terrorist" nature by threatening to assassinate President Vladimir Putin even as he assured that the Russian leader was "well protected"
Explainers
Facing Western sanctions, Russia has had to adapt to life under an increasingly harsh series of economic punishments. And, while Vladimir Putin apparently planned for a relatively short 'special military operation', this conflict has become a protracted and expensive war of attrition