Narendra Modi-Donald Trump meet: Optics apart, joint statement scores big on atmospherics, messaging
The much-anticipated meeting between Prime Minister Narendra Modi and United States president Donald Trump has come off much better than expected.
The much-anticipated meeting between Prime Minister Narendra Modi and United States president Donald Trump has come off much better than expected. India had kept expectations low, knowing the unpredictable nature of the new US leader.
But the atmospherics and the messaging has been just right for New Delhi and will be celebrated by the BJP as another feather in Modi' s cap. A major takeaway is the apparent personal chemistry between Trump and Modi, which will set the note and tenor of future ties.
For Trump, who is facing major problems on the domestic front, the Modi visit was an opportunity to change the relentless negative narrative in the American press, at least for a day. For his supporters, Trump has brandished the prospect for more jobs and opened up the Indian market to US companies.
His mention of GST and tax reforms at the press conference was in keeping with more business for America. For India, Trump's domestic situation is of little interest. Modi has got what he wanted from Trump when it comes to Pakistan and China, seen by his constituency back home as India's enemies. Inviting Ivanka Trump to India, to lead the US delegation to a global entrepreneurship summit, was a good way to create the right mood – as all world leaders are aware of the importance of family for the President.
Expectedly, terrorism was a major issue on the table. What the US delivered was exactly what India had wanted. By designating Syed Salahuddin, leader of Hizbul Mujahideen in Jammu and Kashmir, as a global terrorist, the Trump administration gave a clear message to Pakistan.
But, on the ground, this will have little visible effect as the Hizbul leader operates mainly from Pakistan and is protected by its all-powerful military establishment. The joint statement, issued at the end of their meeting, also reflects India's long-term concerns about terrorism emanating from Pakistan. The fact that India-specific terror groups were named served as a major plus point.
The statement said that the two countries are: "Committed to strengthening cooperation against terrorist threats from groups including Al-Qaeda, Islamic State, Jaish-e-Mohammad, Lashkar-e-Taiba, D-Company, and their affiliates,"
"The leaders called on Pakistan to ensure that its territory is not used to launch terrorist attacks on other countries. They further called on Pakistan to expeditiously bring to justice the perpetrators of the 26/11 Mumbai, Pathankot, and other cross-border terrorist attacks perpetrated by Pakistan-based groups," the statement said, reflecting India's language.
Another important element to emerge is the United States' help to Indian intelligence. Here, one cannot help but recall how US citizen David Headley was able to enter India and provide key inputs ahead of the Mumbai terror attacks. The US could have easily tipped off India but failed to do so. Now, the two countries have "further resolved to strengthen information exchange on plans, movements and linkages of terrorist groups and their leaders, as well as on raising and moving of funds by terrorist groups."
Pakistan's close friend China was also on the agenda, though not named in the call by India and US in upholding the freedom of navigation in the India-Pacific region. The reference was obvious.
This is, however, not new. When Barak Obama visited in 2015, the two countries had for the first time spoken out strongly on the South China Sea. It was a reiteration of these principles, signalling that China's aggressive pursuit of its claims to exclusive privileges in the South China Sea against those of other East Asian countries will not be entertained. India and the US once again asked: "all nations to resolve territorial and maritime disputes peacefully and in accordance with international law."
Again, there is a significant message to China on its pet One Belt One Road (OBOR) initiative. The language on sovereignty used in the joint statement is again something India had given as a reason for not attending the mega meet organised by China recently. The statement spoke of bolstering regional economic connectivity, which China said was the motive behind its OBOR plans.
In an indirect reference to this, India and America said that they were all for bolstering regional connectivity through "the transparent development of infrastructure and the use of responsible debt financing practices while ensuring respect for sovereignty and territorial integrity, the rule of law, and the environment."
While New Delhi is against China's pet project on grounds that the China-Pakistan Economic Corridor passes through Pakistan-occupied Kashmir, a territory which India see's as its own. But the US and many European nations regard China's effort to revive the old maritime and land trade routes as an effort to bolster its growing big power status.
By agreeing to sell India the Sea Guardian unmanned aerial systems, unmanned drones in layman's language, the US is bolstering the Indian Navy's surveillance capacity in the Indian Ocean region. This deal is worth around two billion. However, the defence deal on the production of F-16 fighter jets in India, which will help to create jobs, may not be what the doctor ordered on the transfer of technology to India. These planes, once highly rated and which the Pakistan air force possesses, have now been overtaken by much more advanced fighters.
The GST is regarded as a game changer for India as it will do away with much of the red tape for foreigners, bewildered by India's plethora of rules and regulations. However, it will take a while for GST to make a difference. The first few months will expectedly be tough, but in the long run, this will certainly help businesses.
All this will take time, but for now, Modi has been able to convince top CEOs of American companies that the GST will open up a unified market for 1.3 billion people. Much will depend on how all this pans out, but for now, it is a win-win situation for Modi.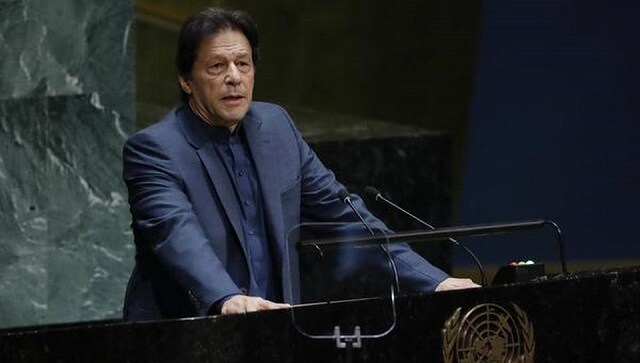 World
All across the United States, the Pakistani regime and its cheerleaders exploit the question of Kashmir to advance Islamist interests and attack India, in state and federal legislatures, newsrooms and town halls
Entertainment
Lupin exploded out of the gate, becoming a global phenomenon instantly and eventually Netflix's most-streamed non-English-language original.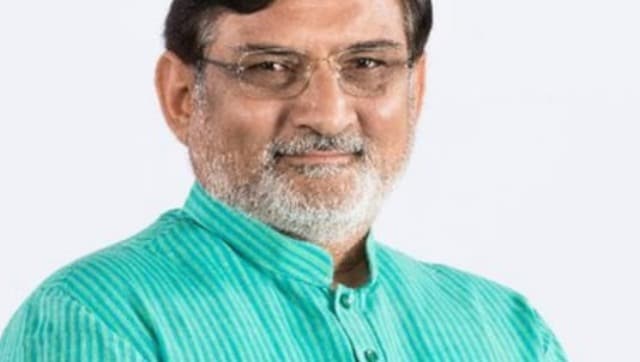 India
In the cross-currents of development and a dark agenda floats Lakshadweep's future. Its moment to choose has come