'Narendra and I': Modi is like a 'brother', says Australian PM Tony Abbott
The personal warmth Abbott shared with Modi was reflected yet again at the 161-year-old Melbourne Cricket Ground where he said PM Modi is like a 'brother.'
Melbourne: "Narendra and I." Australian Prime Minister Tony Abbott said this at a joint press conference with his Indian counterpart Narendra Modi after summit talks in Canberra while stressing how the two countries were expanding their cooperation in various areas.
The personal warmth Abbott shared with Modi was reflected yet again at a reception at the iconic 161-year-old Melbourne Cricket Ground (MCG) where he said Modi is like a "brother."
"Narendra and I," said Abbott on couple of occasions while referring to the determination of the two leaders to work together to help strengthening of relations.
Abbott had urged world leaders to speak from the heart rather than a script at the summit of the Group of 20 industrialised and major emerging economies at Brisbane.
"If we could use first names, that would be good as well because, whatever disagreements we might have, it helps if there can at least be personal warmth amongst us," he said.
When Modi, the first Indian Prime Minister to visit Australia in 28 years after Rajiv Gandhi in 1986, made his entry at the G20 Summit venue, he gave Abbott a hearty hug.
Before Modi began his address to lawmakers today, Abbott said he was determined to correct the situation where no Indian Prime Minister had addressed the Australian parliament.
He said leaders of several countries have addressed the Parliament but no Indian leader has done it.
"I am personally delighted that this has been been corrected," Abbott said.
The two leaders had several meetings - both formally and informally - during the East Asia Summit in Myanmar and at the G20 Summit at Brisbane.
"My memorable visit to Australia ends today. A new relationship has begun," Modi said while speaking at the MCG.
At the end of his four-city Australia tour, Modi gifted a memento to Australia signed by World Cup winning Indian captains and himself.
PTI
Find latest and upcoming tech gadgets online on Tech2 Gadgets. Get technology news, gadgets reviews & ratings. Popular gadgets including laptop, tablet and mobile specifications, features, prices, comparison.
India
Veteran banker KV Kamath in an exclusive interview to Network18 Group Editor-in-Chief Rahul Joshi said that the government will have to play around with the deficit for it to do what it has to do.
Politics
The leader of the Congress party in the Lok Sabha had earlier asked the Centre not to be in 'denial' over the incursion by the Chinese military into Indian territory.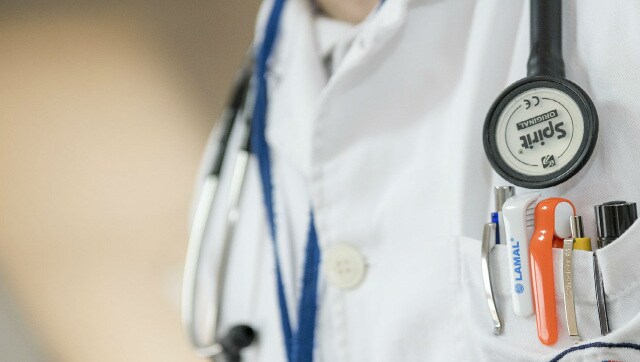 Health
A day before National Doctor's Day, which is observed on 1 July in India every year, Dr Archana Nirula, a gynaecologist, spoke about her experience while teleconsulting during this pandemic.