Narendra Modi's Indonesia-Malaysia-Singapore visit to mark new phase of ties with Southeast Asia, say political observers
PM Modi's visit to Indonesia and Singapore, will mark a new phase of engagement between India and Southeast Asia, political observers believe.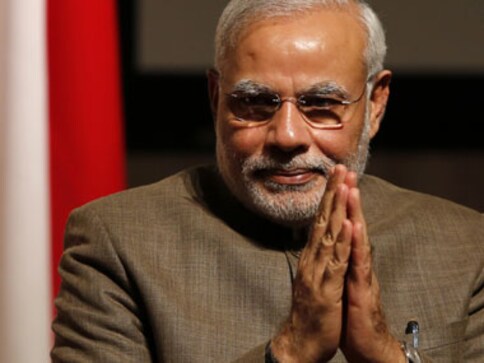 Singapore: Prime Minister Narendra Modi's visit to Indonesia and Singapore, will mark a new phase of engagement between India and Southeast Asia, which is looking towards more business synergies from the world's fastest expanding market, political observers in Singapore believe.
Modi is scheduled to arrive in Indonesia on Tuesday and leave for Singapore from there on 31 May for a three-day visit.
In Singapore, Modi will hold bilateral talks with his Singaporean counterpart and deliver the key note address at the Shangri-La Dialogue which is expected to be attended by top leaders from several important countries.
Modi will for the first time be addressing the world since his extensive one-to-one dialogues with government heads of China, Russia, France as well as Commonwealth heads of government that had gathered in London.
It will also be a first time for the Shangri-La Dialogue to hear an Indian Prime Minister sharing his wide-ranging views on the world facing great uncertainties and flux.
The IISS Shangri-La Dialogue, first convened in 2002, is an annual meeting for defence ministers, military chiefs and top-ranking defence officials from across the Asia-Pacific and other countries vitally concerned with the region's security.
Modi will present India's stand on issues facing Asia, following his recent informal but frank talks with Xi Jinping of China, Vladimir Putin of Russia and Emmanuel Macron of France, among others.
Political observers believe the Indian Prime Minister has directly cross-checked issues, putting aside all protocols, with these leaders and will present an in-depth understanding of India's strategic and peaceful role in the Indo-Pacific, the enlarged regional platform which needs solutions for a good number of contested issues.
Modi's visit to Indonesia and Singapore is also expected to mark the coming-of-age of India's Act East policy, announced in Naypyidaw in November 2014, says Dr Amitendu Palit, Senior Research  Fellow and Lead (Trade and Economic Policy) at the Institute of South Asian Studies, a think tank of National University of Singapore.
The visit also marks the celebration of the India-Southeast Asia engagement, which has acquired high momentum in 2018, following the participation of the heads of states of ASEAN countries in  India's Republic Day celebrations in Delhi on 26 January.
"Prime Minister Modi's visit to the region will be closely watched for various reasons," believes Dr Palit.
These include the possibility of the beginning of a new phase of engagement between India and Southeast Asia at a time when institutional engagement and people-to-people contacts between the two have increased manifold, he said.
Palit said there will be expectations of indications towards new strands of economic partnership.
India's economic performance makes it one of the best performing among major global economies today, wherein Southeast Asia looks towards more business synergies from the world's fastest expanding market and investment destination.
"There will also be expectations regarding early conclusion of the Regional Comprehensive Economic Partnership (RCEP), a deal that would integrate India more closely with the economies of Southeast Asia and the Asia-Pacific," he said.
Following the Modi-Xi meeting in Wuhan, indications are that Beijing understands New Delhi "much more better" and would want India in RCEP, letting it decide at its own pace about the Belt  Road Initiative (BRI), a latest uncomfortable zone between the two countries, according to another political observer, who did not wish to be named.
"Finally, there would also be expectations of India communicating with ASEAN and individual countries more closely on areas that are greatly significant for their respective futures. These include cooperation in higher education, tourism, connectivity, financial technology and movement of people," believes Dr Palit.
In Jakarta, the Prime Minister is expected to update President Joko Widowo on his one-on-one dialogues with the Chinese, Russian and other leaders.
Both countries have "strong bilateral relationship" and new developments could see a big push for tourism-related projects from Indian islands in the Andaman Sea to Sumatra.
India sees Singapore as a bigger base for businesses.
Modi, making his third visit in four years since he has been in office, will focus on the strongly-growing business and cultural links.
Observers expect both countries to seal the reviewed Comprehensive Economic Cooperation Agreement (CECA) which has been under reviews for the past six years.
The reviewed CECA is expected to see more Indian banks and professionals getting opportunities in Singapore while more and more businesses from here venturing into the Indian market.
Regular Indian naval and coast guard ships' visits to Singapore, as well as the region, are part of the growing defence ties between the two countries.
These ties will be strengthened further with more pacts expected during the Prime Minister's visit next week, the observers said.
Sports
The PM said the achievements of the para athletes will help develop a sporting culture in the country.
India
According to global leader approval tracker Morning Consult, the prime minister's peak rating of 84 percent was in May 2020
India
The countrywide vaccination drive was rolled out on 16 January with healthcare workers getting inoculated in the first phase