Naive for India to tilt towards Washington in US-China trade war, warns Chinese daily
It would be naive for India to tilt towards the US in a 'trade war' between Beijing and Washington under Donald Trump's administration, a State-run Chinese daily warned
Beijing: It would be naive for India to tilt towards the US in a "trade war" between Beijing and Washington under Donald Trump's administration, a State-run Chinese daily warned, amid concerns that the expansion of India's manufacturing sector could dent Chinese exports.
"It would be naive for India to assume that its economy will boom if it draws closer to the upcoming Trump administration amid a pending trade war between Beijing and Washington," an article in Global Times said. "Overestimating US-India economic ties may mislead India and send it down the wrong path for economic development. New Delhi needs to be realistic in terms of growth. Instead of tilting toward the US, it should focus on developing its manufacturing industry and integrating itself into the global supply chain to expand exports to narrow its trade deficits with major trading partners and create jobs to generate growth."
The article hit out at the weekend's Assocham India report stating that India is likely to be harmed by a trade war between China and the US and New Delhi must be proactive to ensure that it is "on the right side of the upcoming US administration, or else the impact could be on the Indian services exports to the American firms".
Assocham's message that cautions being dragged into a US-China trade war seems to suggest that New Delhi should lean towards Washington to avoid being implicated and be ready to reap economic gains from a growing alliance with the US. "While this observation appears to be pragmatic, it is also near sighted and may risk distracting India from a better path for economic growth," it said.
"The weight of economic ties between China and the US is heavier than those between India and the US. Bilateral trade between China and the US reached $558 billion in 2015 while trade between India and US was about $109 billion. It would be self-deceptive to believe that the US needs India more than it does China," it said.
The article argued that the problem with the Indian economy is that its manufacturing industry is less competitive than China's, which means India imports more than it exports. "China's exports to India reached $58.24 billion in 2015 while imports from India hit $13.38 billion, resulting in a trade deficit of $44.86 billion," it said.
India officially put its trade deficit with China in 2015 at $51 billion.
Find latest and upcoming tech gadgets online on Tech2 Gadgets. Get technology news, gadgets reviews & ratings. Popular gadgets including laptop, tablet and mobile specifications, features, prices, comparison.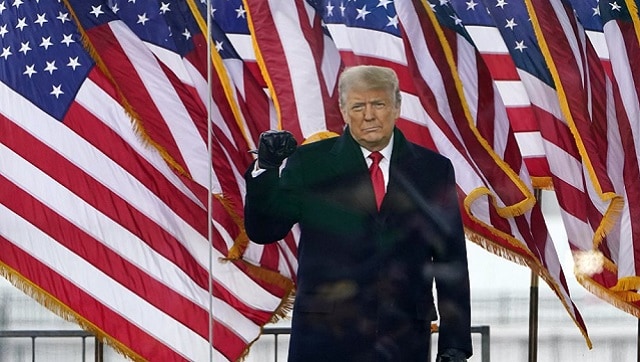 World
The outgoing president described his scheduled impeachment in the House of Representatives on Wednesday a "continuation of the greatest witch hunt in the history of politics"
World
The massive undertaking underscores fears that some of the very people assigned to protect Washington over the next several days could present a threat to the incoming president and other VIPs in attendance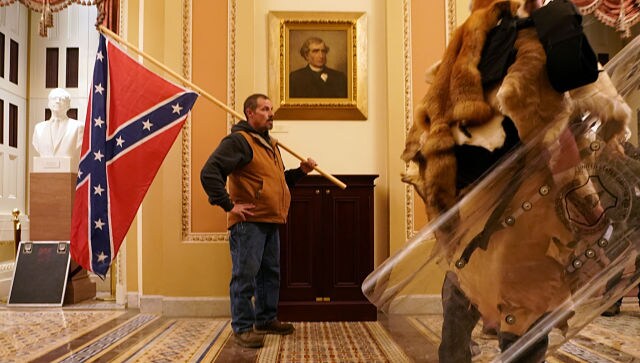 World
These days, democracies tend to collapse from piecemeal backsliding that falls short of the technical definition of a coup but is often ultimately more damaging