Naga Framework Agreement: Home ministry cites national security and declines to divulge cost of peace process
The Home Ministry also declined to give information on the cost incurred on keeping NSCN-IM leaders in Delhi ever since the signing of the Naga Framework Agreement on 3 August, 2015
New Delhi: The government has said the expenditure incurred on the entire negotiation process under the ambitious Naga Framework Agreement cannot be made public as it will be prejudicial to national security interests.
"It is intimated that the information sought on the expenditure of Naga Framework Agreement are highly sensitive in nature and sharing the details will be prejudicial to the national security interests," the Home Ministry said in an RTI reply to IANS.
The information was exempted from disclosure under Section 8(1)(a) of the RTI Act, 2005, the reply added.
Clause 8(1)(a) bars making public information, the disclosure of which would prejudicially affect the sovereignty and integrity of India, security, strategic, scientific or economic interests of the state, relation with foreign state or lead to incitement of an offence.
The Home Ministry also declined to give information on the cost incurred on keeping the National Socialist Council of Nagaland-Issak-Muivah (NSCN-IM) leaders in Delhi ever since the signing of the Naga Framework Agreement on 3 August, 2015.
The Agreement was signed between the Centre and the NSCN-IM after nearly two decades of negotiations.
Many expect a final solution to the six decades of Naga conflict by the end of this year.
Nagaland may get some political autonomy as part of the overall solution.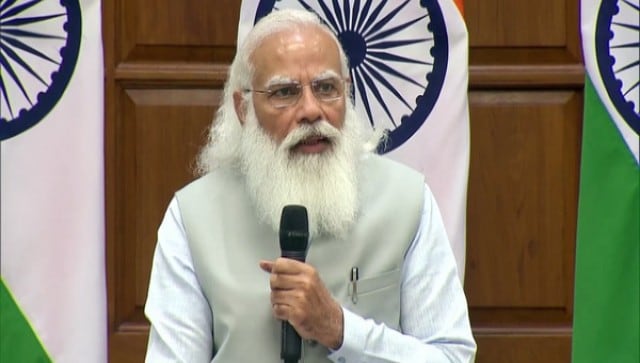 India
India on Sunday assumed the rotating presidency of the UNSC and will be hosting signature events related to maritime security, peacekeeping, and counterterrorism during the month
World
Hussain, 41, is currently Director for Partnerships and Global Engagement at the National Security Council
India
Khan completed Class 12 from Government Higher Secondary School, Razloo Kund, and then went on to pursue Bachelor of Arts degree from Government Degree College Anantnag in 2016