N.Irish Unionists want parliament suspended for crisis talks | Reuters
DUBLIN Northern Ireland's first minister will ask Britain's Prime Minister to suspend the Northern Irish Assembly for four weeks to facilitate talks to save the power-sharing executive threatened by a crisis over an IRA-linked murder. Peter Robinson's Democratic Unionist Party (DUP) sought the permission of a parliamentary committee to extend the summer recess by a month earlier on Tuesday but their motion was voted down by the nationalist Sinn Fein, whom they share power with. The DUP last week said it wanted Sinn Fein, the one-time political wing of the IRA, thrown out of government after police said a rump of the militant group that formally disbanded in 2005 may have been involved the recent killing of a former member
DUBLIN Northern Ireland's first minister will ask Britain's Prime Minister to suspend the Northern Irish Assembly for four weeks to facilitate talks to save the power-sharing executive threatened by a crisis over an IRA-linked murder.
Peter Robinson's Democratic Unionist Party (DUP) sought the permission of a parliamentary committee to extend the summer recess by a month earlier on Tuesday but their motion was voted down by the nationalist Sinn Fein, whom they share power with.
The DUP last week said it wanted Sinn Fein, the one-time political wing of the IRA, thrown out of government after police said a rump of the militant group that formally disbanded in 2005 may have been involved the recent killing of a former member.
"If the prime minister refuses to suspend the Assembly we will take unilateral action," Robinson told The Irish Times newspaper ahead of talks with Cameron in London.
"We are not going to indicate what unilateral action would mean until we have exhausted the other options."
Irish Prime Minister Enda Kenny indicated that Robinson would be granted his request and that talks would begin.
Sinn Fein President Gerry Adams, whose party are bidding to upset Kenny's re-election hopes in the Irish republic next year, accused the Irish Prime Minister of making an "offensive and vindictive intervention."
"BIG FAILURE"
An end to violence by Irish Republican Army (IRA) guerrillas was a central plank of the 1998 Good Friday accord. The deal largely ended three decades of conflict between mostly Catholic nationalists, who favoured unification with the Republic of Ireland, and Protestants wanting to stay in the United Kingdom.
Senior members of Sinn Fein, including politicians who were once members of the IRA, have denied the group still exists. Police say the IRA is still active in some form, though no longer engaged in terrorism.
The second largest pro-British party decided to leave the power-sharing government last week over what it described as Sinn Fein's "lacking of credibility".
Robinson said on Monday that the current crises - which include ongoing disagreements between the two sides over parades, flags and social welfare reform - represented the most dangerous set of circumstances in almost a decade and had the potential to bring down the Assembly if they are not resolved.
Northern Ireland Secretary of State, Theresa Villiers also met with Flanagan and Irish Justice Minister Frances Fitzgerald in Dublin and said it would be a big failure if the governance of Northern Ireland had to revert to London.
"The whole system really doesn't work unless there is trust and confidence between partners and there are question to be answered," Villiers told Irish broadcaster RTE.
(Additional reporting by Paul Sandle in London and Conor Humphries in Belfast; Editing by Guy Faulconbridge)
This story has not been edited by Firstpost staff and is generated by auto-feed.
Find latest and upcoming tech gadgets online on Tech2 Gadgets. Get technology news, gadgets reviews & ratings. Popular gadgets including laptop, tablet and mobile specifications, features, prices, comparison.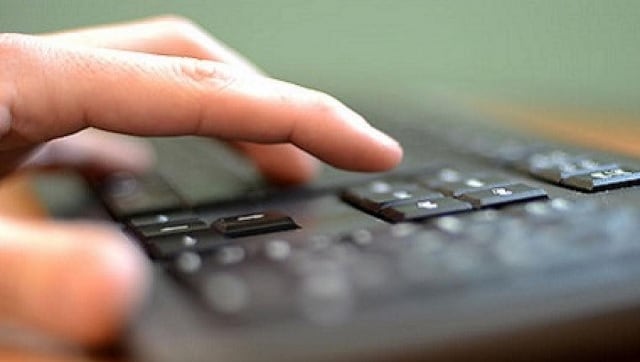 India
The UG supplementary exam will be from 17 to 21, while PG supplementary exam will be on 20 and 21
India
The examination will start on 18 December and continue till 23 December. The exam will be conducted at test centres in Kerala, Lakshadweep and the UAE