Muslim clerics' use of Koran to counter ISIS is a double-edged sword
Some 126 clerics and Islamic scholars have sent an open letter to ISIS chief al-Baghdadi and declaring his version of the Koran as wrong and that he will go to hell. But quoting scripture to defeat misinterpretations is not the way to go
If ISIS (Islamic State of Iraq & Syria), which has been killing, maiming and raping all its self-declared enemies in areas conquered by it, is to be neutralised as an evil force, it is Muslims who must take it on. So it is to be welcomed that some 126 Muslim scholars and clerics have addressed an 'open letter' to Abu Bakr al-Baghdadi, the so-called Caliph of the so-called Islamic State, rubbishing his murderous version of Islam to be wrong on fundamentals. One cleric has even said that al-Baghdadi is "going to hell."
The open letter makes 24 points to confront al-Baghdadi's claims of representing true Islam (read the full letter here).
However, if the letter convinces many Muslims to stop strengthening ISIS or even try and join hands to defeat it, the open letter itself sows the seeds for a future al-Baghdadi – or several of them – to rise. Reason: you cannot ultimately fight fundamentalists by claiming their fundamentals are wrong and ours is correct. You cannot fight people who quote scripture to perpetuate inhumanity by quoting from the same scripture. Who is to say which version is correct?
The only way to eliminate horrors like ISIS is for ordinary Muslims to combat them on the basis of basic human values and not scripture.
A close look at the 24-point executive summary to the open letter shows why relying on scripture to counter inhumanity if ultimately a no-win option. This is not meant to be a criticism of any religion or any scripture, but to point to the fact that no scripture is internally consistent. All scriptures represent largely the dominant way of thinking in a particular region at the specific time they were compiled by flawed and biased human beings. They can be revered by the faithful (that is every individual's right), but they cannot be taken as guides to human conduct forever.
Holy books may contain some timeless truths and some useful advice, but they also contain blatant bigotry and narrow-mindedness conditioned by the political and social realities of the time they were compiled. Moreover, timeless truths are not a monopoly only of holy books; we can find them in the thoughts of many ordinary people who use commonsense to arrive at conclusions. We can find reason to rethink scriptural exhortations in the innocent questions of a child. If a child watching an ISIS beheading asks, 'Dad, why are they doing this?', or 'Is cutting off someone's head painful?', don't these innocent questions embed human values in themselves? Does it need a holy book to tell us that beheading someone you don't like or who you disagree with is plain and simple inhuman?
A close look at the Islamic clerics' open letter to al-Baghdadi offers us a reason to wonder why it needs an interpretation of the Koran to stop ISIS, and why this may not do much to prevent the emergence of the next al-Baghdadi.
In the 24-point executive summary, I discovered the word "forbidden" mentioned 21 times and the word "permissible" only two times. Before you look at the full letter and check what is forbidden and what is permissible in Islam, consider this thought: is human freedom more about forbidding someone from doing or not doing something, or about the free exploration of truths and the discovery of our common destiny?
Let us take just two or three examples of what is forbidden in Islam and what is permissible to check whether this approach of combating scripture with scripture will stop future jihadis or create more of them.
Item 2 on the executive summary says: "It is forbidden in Islam to issue legal rulings about anything without mastery of the Arabic language."
This may seem like commonsense, since the Koran is in Arabic, but this begs the question: why should a universal religion privilege knowledge of one language? If it has self-evident truths, should it not be comprehensible to any sensible person in any language? And if its interpretation depends only on one's knowledge of Arabic, how is it universal? And what is the guarantee that two Arabic scholars won't disagree on the same verse in the Koran?
Or take items 9, 10, and 11 in the summary, They say the following: "It is forbidden in Islam to declare people non-Muslim unless he (or she) openly declares disbelief. It is forbidden in Islam to harm or mistreat - in any way - Christians or any 'People of the Scripture'. It is obligatory to consider Yazidis as People of the Scripture."
It is obvious why the clerics have offered these bits of clarifications, since Christians and Yazidis have been at the receiving end of ISIS's violence and beheadings. But why is it necessary to say that it is forbidden to mistreat Christians or Yazidis or people of the scripture specifically, when it should be clear that any human being is eligible for being treated with respect and not be harmed without reason?
Does this interpretation open future Islamic radicals to go looking for people who are 'not of the scripture', or tribals who may not even have a holy book to draw inspiration from?
Now consider what the clerics say is permissible. One point says, "It is permissible in Islam (for scholars) to differ on any matter, except those fundamentals of religion that all Muslims must know." Another says, "Loyalty to one's nation is permissible in Islam."
Why is it permissible for only scholars to disagree? Why is apostasy not permissible to any human being? Why does it require Islam to sanctify loyalty to the country one lives in? Is it not implicit in the act of citizenship?
In quoting scripture to refute the contentions of the ISIS killers and bigots, the clerics have essentially reinforced the importance of holy books and prophets and holy saviours for humanity's future.
They may dissuade Muslims from joining ISIS for now, but they have essentially made scripture the source of all our commonsense and humanity.
That is not the way to go. We have to keep holy books in their place (which is the hearts and minds of individuals and purely for personal inspiration), and leave humanitarian issues to the individual and collective conscience of human beings driven by humane values.
Find latest and upcoming tech gadgets online on Tech2 Gadgets. Get technology news, gadgets reviews & ratings. Popular gadgets including laptop, tablet and mobile specifications, features, prices, comparison.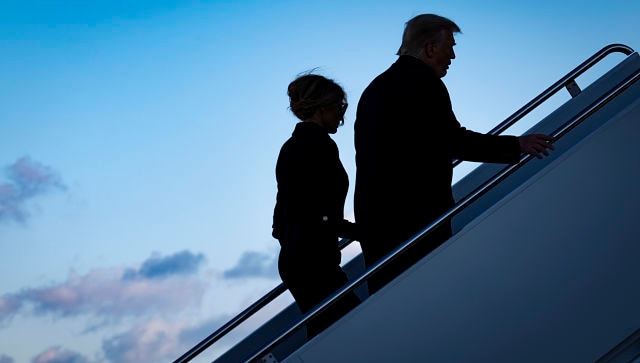 World
How is it possible that enough Americans — mostly White, it should be noted — voted for Donald Trump in the first place, sending him to the White House?
India
India would probably be a dictatorship, if not for Nani and a 'Bharat Ratna' is the least we can do to honour the man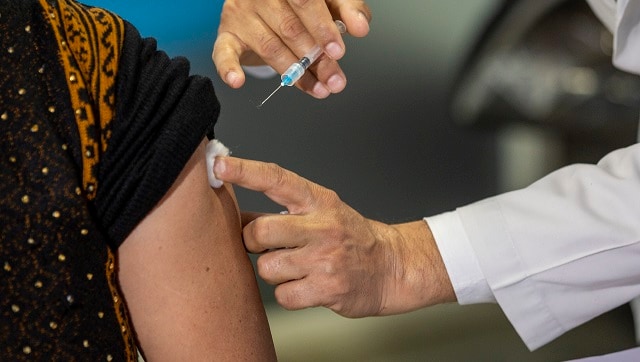 India
Today, while India has the second highest number of cases after the US and third highest deaths after the US and Brazil, it has one of the lowest per capita cases and deaths