One killed, three wounded in knife attack near Munich, 'Islamist motive' suspected
A 27-year-old man killed one person and wounded three others in a knife attack at a German station near Munich on Tuesday that prosecutors said had 'an apparent Islamist motive.'
A 27-year-old man killed one person and wounded three others in a knife attack at a German station near Munich on Tuesday that prosecutors said had "an apparent Islamist motive."
Police spokesman Karl-Heinz Segerer said on n-tv television that the suspected assailant is a 27-year-old German national who doesn't live in Bavaria. He said the man "expressed political motivations" during the attack but didn't give details, saying that is a matter for the investigation.
The incident happened at the Grafing Bahnhof station, some 30 kilometers (nearly 20 miles) east of Munich and near the end of one of the city's commuter railway lines, shortly before 5 a.m. (0300 GMT). Police spokeswoman Michaela Grob said a man was arrested and authorities are working to identify him.
There was no immediate information on the assailant's motive.
At least one platform at the station was expected to remain closed through midday, and there were some delays, railway operator Deutsche Bahn said.
Local media reported that witnesses had said the young man had yelled "Allahu akbar" ("God is greatest") during the attack.
Last August, two German-speaking jihadists claiming to belong to the Islamic State jihadist group threatened Germany with attacks in an online execution video, urging their "brothers and sisters" in Germany and Austria to commit attacks against "unbelievers" at home.
With inputs from agencies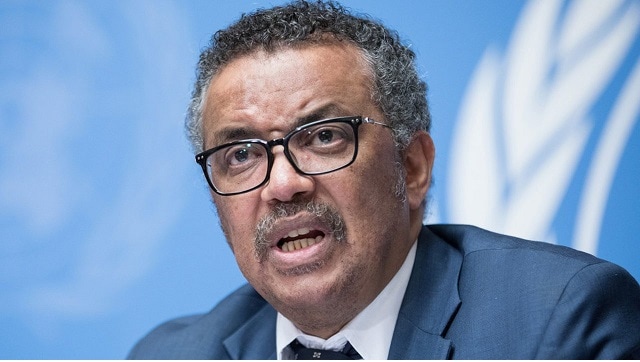 World
The World Health Organisation has warned against mixing shots without studies to support the decision, and it is urging restraint on booster shots
Sports
"The thought of participating in the Olympics has been a constant motivation for me over the past few moths," wrote Kerber, who is the highest-ranked German at 22.
Sports
Sylvain Ripoll's France are looking for a first Olympic medal since winning gold in 1984, but collapsed in the second half at Tokyo Stadium.