Mudslide in southern Chile leaves five dead, 15 missing; President Michelle Bachelet declares region a catastrophe zone
A mudslide fuelled by heavy rains has swept over a village in southern Chile, leaving at least five people dead and 15 missing
Santiago: A mudslide fuelled by heavy rains has swept over a village in southern Chile, leaving at least five people dead and 15 missing, officials said.
Rain caused a river to overflow and the side of a hill to collapse, burying 20 of the 200 houses in Villa Santa Lucia in the Los Lagos region, located 1,272 kilometres south of Chile's capital, Santiago.
President Michelle Bachelet declared the region a catastrophe zone and confirmed the number of dead and missing. She met with her team of ministers to coordinate rescue and assistance efforts.
Earlier Saturday, Deputy Secretary of the Interior Madmud Aleuy said there were three people dead, including an unidentified tourist, and 15 others missing.
Some of the injured were taken by helicopter to medical centres. Two families were evacuated because of a fire caused by the slide, authorities said. Water and electricity service to the area was knocked out.
The alert level in the area had been raised to red because of the persistent rains.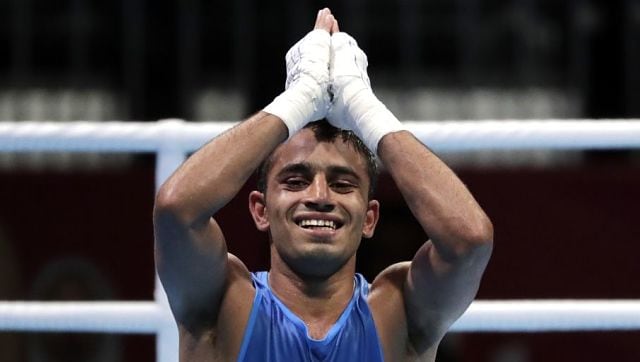 Sports
Nine Indian boxers are taking part in Tokyo Olympics 2020.
India
While twenty-one people were killed after a wall collapsed on shanties in Chembur, ten people were killed in Vikhroli as some hutments collapsed
Sports
Aguirre travelled to Tokyo from Uzbekistan with negative COVID report but tested positive in both the antigen and PCR tests conducted at the airport here, following which she was quarantined at a designated facility.