'Mother of all Bombs' is further proof of faulty US strategy in Afghanistan over the years
Perhaps after the dropping the MOAB on Afghanistan, US generals expected that the militants would be on the run trying to salvage their remaining strength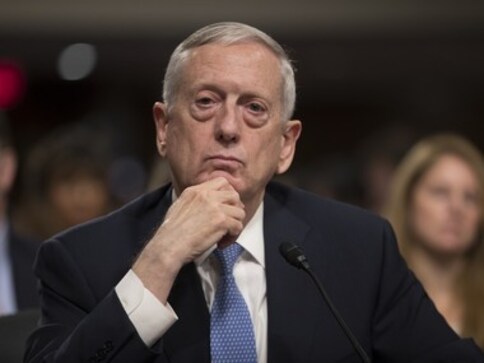 On 24 April, while visiting Afghanistan, Defence Secretary James Mattis said, "(The year) 2017's going to be another tough year for the valiant Afghan Security Forces and the international troops who have stood and will continue to stand shoulder to shoulder with Afghanistan against terrorism and against those who seek to undermine the legitimate, United Nations-recognised government of this nation." Mattis' visit comes after a major attack on an Afghan Army base in Mazar-i-Sharif over the weekend that killed around 130 Afghan soldiers and others, and forcing the resignations of the country's top security brass — the army chief and the defence minister.
Pertinently, Mattis' confession also comes after the US dropped its largest non-nuclear bomb also termed fancily as the 'Mother of all the Bombs' in Nangarhar province purportedly on an Islamic State in Khorasan target. The attack had reportedly killed 90 militants. Perhaps after the dropping the MOAB, US generals expected that the militants would be on the run trying to salvage their remaining strength.
Unfortunately, a solitary MOAB cannot undo the years of faulty US strategy in the country.
The reliance on purely tactical military solutions rather than a long-term strategic view to address the root causes of insurgency — read eliminating safe havens in Pakistan and the country's support to terrorist groups of all hues — has allowed the insurgents in Afghanistan to grow from strength to strength.
But clearly, such is the US military's hubris that for administration after administration, the first response from the Pentagon to neutralise a terrorist group or sort out a rogue regime is always to fire a cruise missile or rain bombs on a country. The same was evident few weeks ago when the only thing that the Donald Trump administration could think of when trying to deal with the chemical gas attack on civilians — whether by the Bashar al-Assad regime or rebels is still a matter of debate — was to fire a volley of cruise missiles at a Syrian airbase from where the gas is suspected to have originated.
But three weeks later, just like Afghanistan, it has not changed the ground reality in the country where larger geopolitical ambitions are playing out. This makes resolving the Syrian imbroglio difficult; again, just like Afghanistan.
And as the US sends its armada to waters adjacent to the Korean Peninsula, it appears that one more instance of 'missile strike to sort out a rogue regime' is imminent.
It's time for Washington to realise that the world as a battlefield has undergone change with hybrid warfare dominating tactics and strategy. Therefore simplistic solutions such as a missile strike or dropping a bomb will only work to complicate the issue. Those make for a good prime time TV news debates but just as prime time TV debates do little to address the issue, these military tactics too do little to solve the actual problem.
India
New Delhi has been supporting a national peace and reconciliation process which is Afghan-led, Afghan-owned and Afghan-controlled
World
The argument that India made a mistake in not engaging the Taliban misses the basic point that the relationship between Pakistan and the Taliban presents a specific threat to India
World
US president Joe Biden has been facing tremendous pressure from lawmakers in both parties to come up with a plan to help evacuate Afghan military helpers before the US troop withdrawal on 31 August