More than 60 dead in South Africa after heavy rains
By Rogan Ward DURBAN (Reuters) - At least 60 people have been killed and more than 1,000 have fled their homes after heavy rains caused flooding and mudslides along South Africa's eastern coast, authorities said on Wednesday. Most of the deaths were in KwaZulu-Natal province. Flooding also killed at least three people in neighbouring Eastern Cape province, state broadcaster SABC said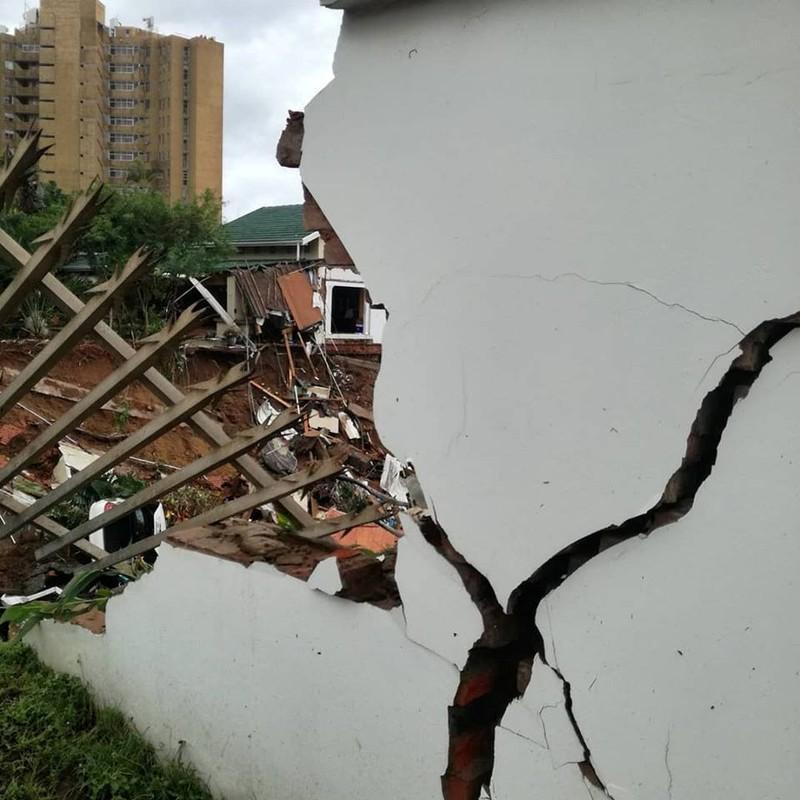 By Rogan Ward
DURBAN (Reuters) - At least 60 people have been killed and more than 1,000 have fled their homes after heavy rains caused flooding and mudslides along South Africa's eastern coast, authorities said on Wednesday.
Most of the deaths were in KwaZulu-Natal province. Flooding also killed at least three people in neighbouring Eastern Cape province, state broadcaster SABC said.
The rains mainly hit areas around the port city of Durban.
Multiple dwellings collapsed in mudslides, said Robert McKenzie, a KwaZulu-Natal Emergency Medical Services spokesman.
Rescue workers were digging through collapsed buildings on Wednesday.
Victor da Silva, a resident of the coastal town of Amanzimtoti, said his family managed to evacuate before the floods destroyed their home and cars.
"On Monday, the water was just crazy. And yesterday morning I got here, everything was fine, my garage was still here, the other part of the house was still here, and it just couldn't stop raining," Da Silva said. "And then an hour and a half later, everything poof (vanished) because the rain just hasn't stopped.
Johan Fourie said he fled his home in Amanzimtoti, Kwazulu-Natal, just before part of it collapsed.
"I nearly lost my life, and my neighbour, I believe, is in hospital," Fourie told eNCA television.
The region had been hit by heavy rains for days, but authorities did not foresee the extent of the downpour late on Monday, said Lennox Mabaso, a spokesman for the provincial Cooperative Governance and Traditional Affairs department.
"As a result, there was flooding and some structures were undermined and collapsed on people," Mabaso said.
Some people were swept away by the water, he added.
President Cyril Ramaphosa visited affected communities in KwaZulu-Natal on Wednesday and was expected in the Eastern Cape in the next few days.
"This is partly what climate change is about, that it just hits when we least expect it," he said.
Last week, 13 people were killed during an Easter service in KwaZulu-Natal when a church wall collapsed after days of heavy rains and strong winds.
(Additional reporting by Tanisha Heiberg and Olivia Kumwenda-Mtambo in Johannesburg; editing by James Macharia and Angus MacSwan)
This story has not been edited by Firstpost staff and is generated by auto-feed.
Find latest and upcoming tech gadgets online on Tech2 Gadgets. Get technology news, gadgets reviews & ratings. Popular gadgets including laptop, tablet and mobile specifications, features, prices, comparison.
World
HONG KONG (Reuters) - Hong Kong authorities threw a security blanket across the city early on Wednesday, the 23rd anniversary of the former British colony's handover to Chinese rule, hours after new national security legislation took effect in the financial hub. The contentious law will punish crimes of secession, subversion, terrorism and collusion with foreign forces with up to life in prison, heralding a more authoritarian era for China's freest city.
World
By Susan Cornwell (Reuters) - Former fighter pilot Amy McGrath said on Tuesday she was ready to take on Senate Republican Majority Leader Mitch McConnell after edging out a Black progressive to clinch the Democratic nomination for the seat.
Business
By Rodrigo Campos NEW YORK (Reuters) - A global stocks index rose on Tuesday and marked its largest quarterly gain since 2009 as investors continued to look for signs of an economic recovery while shrugging off data showing a rising number of COVID-19 cases. The possible return of Libyan oil production, which has been at a trickle since the start of the year, weighed on crude prices. World shares rose 18.7% this quarter, the biggest quarterly gain in 11 years, but are still down more than 7% so far this year due to a slump of 34% between Feb.