Mohammed Morsi reaches trial venue as tension peaks in Egypt
Deposed Islamist president Mohamed Morsi arrived at a Cairo police academy to face trial on charges of inciting violence, state television reported.
Egyptian authorities on Sunday moved the trial of the trial to the police academy at the other end of the capital, a move apparently aimed at thwarting mass rallies planned by the Muslim Brotherhood in Morsi's support.
Facing charges of incitement of violence with 14 others in connection to clashes last December, Mohammed Morsi has been held at an undisclosed location since his 3 July overthrow by the military.
The trial will be his first public appearance since then, possibly enflaming an already tense political atmosphere as animosity between Morsi's Islamist supporters and Egypt's security establishment steadily deepens.
"For (the Islamists) it will be like taking revenge on the police and the military," said lawyer Khaled Abu-Bakr, representing three victims of the December clashes. "I really hope that no blood is spilled tomorrow," he added.
The change of the venue was announced at a tumultuous news conference by appeals court judge Medhat Idris, who threw his statement in the air and stormed out of the room when Morsi supporters shouted in protest at the change.
He later told The Associated Press by telephone that the trial will not be aired live. Other details about the proceedings, including where Morsi will be held during them, remain secret.
A security official said Morsi will probably be taken back to the place he has been held instead of being transferred to a normal prison after the first session, for fear his supporters would turn the prison into a "focal point of endless protests."
The new venue is a heavily fortified police academy in an eastern Cairo suburb, already used for the trial of another former president — Hosni Mubarak — toppled in a 2011 uprising. He is accused of failing to stop the killing of protesters. Egypt witnessed one of its worst bouts of violence in decades on 14 August, when security forces violently cleared protest camps set up by Morsi supporters, sparking days of unrest that left more than 1,000 dead.
Since then, violent incidents have multiplied: a suicide car bomber tried to assassinate Interior Minister Mohammed Ibrahim in September, and dozens of members of the security forces have been killed in a string of drive-by shootings, explosions and car bombs.
Churches have been torched, and in an attack in Cairo last month, five Copts and one Muslim were killed in drive-by shooting at a church. Both government officials and Morsi's supporters forecast bleak scenarios for Monday, with each side accusing the other of plotting killings, including that of Morsi himself.
A senior Interior Ministry official told the AP his ministry had received information that Brotherhood supporters will engage in acts of violence, "including assassinations of top religious figures, suicide attacks and targeting military facilities." "We expect a kind of hysteria and rioting when Morsi shows up in court," he added. A Brotherhood-led group has called for mass rallies, while the interior minister has ordered the deployment of large numbers of security forces to guard the trial venue.
In recent statements, a coalition led by Morsi's Brotherhood described the trial as a "farce" and reiterated that it regarded him as the "elected, legitimate president" of Egypt. "This is a naive tool to break our will and our determination," it said Sunday. Shaimaa Awad, a member of the group's political party, said it envisages several scenarios for the day of the trial.
One of them, she said, sees the authorities bringing in Morsi for a swift and a secretive session. The second scenario, she said the group fears, is that authorities exploit the protests in order to create chaos and "liquidate Morsi."
"There is real fear Morsi would be assassinated during violence, and protesters depicted as trying to break into the courtroom," she said. "We know our presence could backfire, but we cannot simply not go. We have to be there. When you know that your president is brought in to be humiliated, you ought to be outside to show that he is not alone," she added.
Meanwhile, a newspaper known for close ties to the military published what appeared to be the first pictures of Morsi from his detention. Daily el-Watan published a transcript of remarks it says were made by Morsi and captured on video, describing him as being "in total denial" and saying "I am the president of the republic, in accordance to the constitution."
Later in the day, it posted a video showing Morsi wearing a blue track suit, sitting on a chair and speaking calmly The paper quoted him as saying: "I will represent myself in front of any court … I am not involved in killings of the protesters … I will tell judges that."
A military official said the video was leaked to the paper in order to give his supporters a first glance of the former president to lessen the impact of the shock of his first public appearance.
Meanwhile, in Egypt's restive northern Sinai Peninsula, troops killed three alleged militants Sunday, a military official said, discovering rocket launchers, mortars, and rocket-propelled grenades in an abandoned house in the city of Rafah. Hours later, suspected militants killed two soldiers in a drive-by shooting at a check point near the Suez Canal city of Ismailia, a security official said.
Officials spoke on condition of anonymity because they were not authorized to speak to the press. International rights groups have called for fair trial for Morsi.
In a Sunday statement, London-based Amnesty International said Morsi's trial is a "test" for the Egyptian authorities, who must grant him the "right to challenge the evidence against him in court," said Hassiba Hadj Sahraoui, Amnesty's Middle East director. Morsi is being tried along with 14 other Brotherhood members and allies including top leaders Mohammed el-Beltagy and Essam el-Erian.
Agencies
Find latest and upcoming tech gadgets online on Tech2 Gadgets. Get technology news, gadgets reviews & ratings. Popular gadgets including laptop, tablet and mobile specifications, features, prices, comparison.
Sports
This year's race course was radically different from the last two years due to health protocols and the elite athletes ran under unprecedented circumstances due to the pandemic with the organisers providing them with a bio-secure zone.
First Cricket News
Australia toppled India in the standings after the revision with a percentage of 82.22 compared to the latter's 75 percent.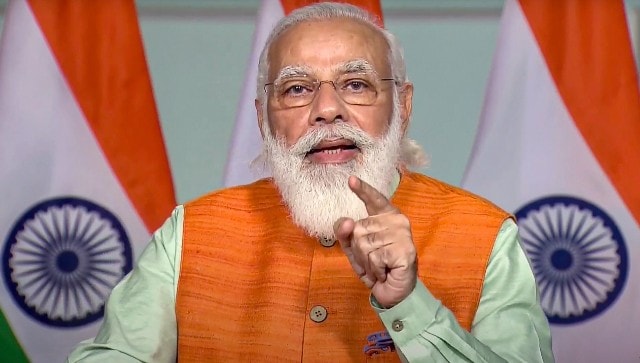 India
Celebrated on 19 November every year, World Toilet Day attempts to create awareness of the 4.2 billion people around the world without access to proper sanitation