Mohammad bin Salman, Saudi Arabia's new crown prince, has few choices but lots to do to solve Gulf crisis
Had Mohammad bin Nayef not been removed, he would have assumed power after King Salman's death and would have effectively changed many things King Salman and his ambitious son have been implementing for the past two years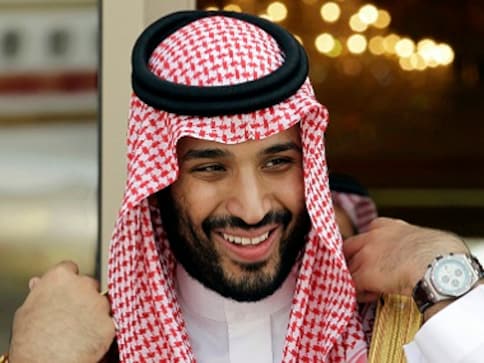 As most of Saudis were finishing their Ramadan Suhoor on 22 June, the Saudi Ministry of Culture and Information started releasing rather surprising announcements regarding decisions taken by the Council of Allegiance, and most astonishing was the council's decision to remove the crown prince Mohammad bin Nayef from all the official positions and replacing him with deputy crown prince Mohammad bin Salman as the new crown prince, interior minister, as well as defence minister.
Had Mohammad bin Nayef not been removed, he would have assumed power after King Salman's death and would have effectively changed many things King Salman and his ambitious son have been implementing for the past two years. The move can be considered as a preemptive move by King Salman and his prince son to force all rival princes to step back in their game of thrones. The rumours of Mohammad bin Nayef being disgruntled were laid to rest after he pledged his allegiance to Mohammad bin Salman without any delay. The game appears to be bringing to an end the longest era of stability, if Crown Prince Mohammad bin Salman successfully assumes power after or before the death of his father King Salman bin Abdul Aziz.
The Al-Saud monarchy like other Arab and Muslim monarchies seems to have evolved some consensus-building mechanism, indeed different from what democratic etiquette, conventions and rules would require their rulers to do. A dramatic transition of this nature — many observers called it a 'Palace Coup' — is not possible without having gone through a long and hectic exercise within the ruling family. The young prince has emerged an all-time powerful de facto ruler of the Kingdom, as the king now appears to have shown greater trust and confidence in his heir.
As the powerful Al-Saud family spread, the rivalry for control over power, business and foreign relations intensified among the existing sons and the families of the founder of the Kingdom, King Saud bin Abdel Aziz. In 2006, King Abdullah was able to consensually evolve the powerful Council of Allegiance that would advise the king to appoint the crown prince.
As Prince Sultan and Prince Nayef died in 2011 and 2012 respectively, the way for Prince Salman becoming the King was clear. In 2015, when Prince Salman assumed power after the death of King Abdullah, with whom Prince Salman had differences over succession, he had taken over a country cornered by Arab uprisings, civil wars, Iranian expansion and indifferent western allies.
His advancing age and unending rivalries within the ruling Al-Saud family were his biggest weakness. In an attempt to restore the regional order, King Abdullah and the Emirati crown prince Mohammad bin Zayed might have found a common objective in supporting the military takeover in Egypt, but it brought only a less reliable military general Abdel Fattah el-Sisi, who gradually became an irritant to Saudi Arabia.
The external challenge was more serious where Saudi Arabia had to stop Iran's expansion deep into Iraq, Syria and Lebanon and its support to Yemeni and Bahraini opposition forces. King Salman's transitory bonhomie with Islamists and their allies in Turkey, Qatar, Yemen, and Syria was primarily to create a Sunni alliance against the rising Shia crescent. The aggressive anti-Iranian diplomacy helped the Saudi comeback on regional politics, but also brought the powerful son of King Salman and the defence minister Mohammad bin Salman into prominence.
King Salman replaced Crown Prince Muqrin with Mohammad bin Nayef, only to remove him on 21 June. Now everyone knows that the King Salman's calculated moves over the past decade were primarily shaped by his long term. By promoting him in such a hurried manner on the world stage, King Salman appears to be leaving much of the decision-making to the prince, similar to the role Crown Prince Abdullah was playing during the rule of King Fahad.
The transition sends some clear optimist and pessimist signals. The optimist signals are one about the stability of the Al-Saud regime which Mohammad bin Salman has carefully and cleverly engineered by distributing carrots to all of the ambitious young princes. All the powerful sons and their families in the Al-Saud family have been given a fair deal. The royal decree can be seen as the result of a hectic parley among the families of the sons of the founder King Abdel Aziz.
The new appointments of Faisal bin Abdulaziz bin Abdullah Al-Sudairi, Prince Abdullah bin Khalid bin Sultan bin Abdulaziz Al Saud, Prince Bandar bin Khalid bin Faisal bin Abdulaziz Al Saud and Prince Turki bin Mohammed bin Fahd bin Abdulaziz Al Saud as advisors at the Royal Court, and appointment of Prince Abdulaziz bin Fahd bin Turki bin Abdulaziz Al-Saud as Deputy Governor of Al-Jouf Region, appointment of Prince Abdulaziz bin Turki bin Faisal bin Abdulaziz Al Saud as Deputy Chairman of Board of Directors of General Authority of Sports, the appointment of Prince Khalid bin Bandar bin Sultan bin Abdulaziz Al Saud as the Kingdom's Ambassador to the Federal Republic of Germany, the appointment of Prince Bandar bin Faisal bin Bandar bin Abdulaziz Al Saud as Assistant to the Chief of General Intelligence are an outcome of an effort to create a new and stable alliance within the ambitious rivals of royal family.
By now it is clear that Mohammad bin Salman has the necessary support and counsel of family's elders and young princes. The transition, although it has come at a time when the Qatar crisis engaged much media and diplomatic attention, has come with a wide range of consultations within the family. On the domestic front, those have lived in the Kingdom for years can easily tell how rapid and visible transformation is taking place in the Kingdom's public and private life.
Women employees have flooded the job market, from bank to supermarkets, hospitals, to small shops. Students are being trained for small jobs for which they usually rely on Indians and Pakistanis.
Expatriates have been put under extra pressure by forcing them to pay more taxes and by reducing the perks to which they were entitled. The Saudiisation of the work force is not necessary for a post-oil economy; it is rather to respond to the growing frustration and disappointment among Saudi youths who remained marginalised in the rich Kingdom.
As Mohammad bin Salman is young, like King Saud and King Abdul Aziz were, his main challenges are not from within the family; they will be rather coming from outside. The Yemen operation is prolonging with no political solution in sight, the Islamist Al-Islah has refused to take up arms against Houthis and pushed for a political outcome. The UAE's own regional ambitions are to overshadow the young Saudi crown prince and have carved out a regional agenda necessarily conflicting with Saudi objectives in Yemen, Libya, and Egypt.
The deepening Emirati-Egyptian alliance is to counterweight the Saudi regional politics and offer a new regional order if Saudis do not fall in line. By propping up the Muammar Gaddafi-era general Khalifa Haftar in Libya and the deposed Yemeni President Ali Abdullah Saleh, the UAE has created new realities on the ground cannot be easily ignored by any Saudi ruler. In Syria, Saudis have been marginalised and more dependent on Turkey to come out from the mess.
The pessimist scenario — not a threat in the immediate future though — is the crown prince's ability to find reliable regional alliances, a way out in Yemen, Bahrain and the Syrian crisis, and enough financial resources to support his military operations in Yemen and Syria. The simple response is that he does not have many choices. If he chooses non-military choices in Yemen and Syria, Crown Prince Mohammad bin Salman will find King Fahad and King Faisal more relevant to his problems.
The author holds a PhD in West Asian Affairs, and is a commentator and analyst on West Asian politics. He tweets @omairanas.
World
The organisation was established by the G-7 Summit that was held in Paris in 1989 in response to mounting concern over money laundering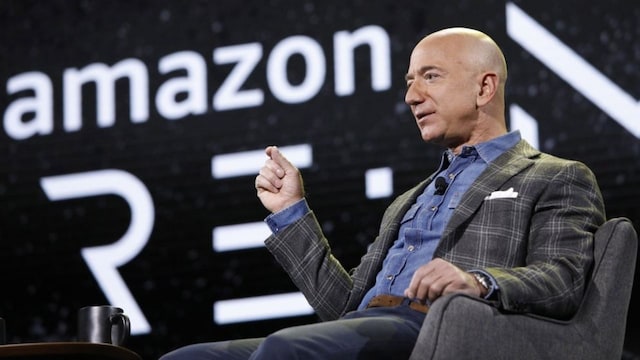 World
The Amazon boss' trip comes at a time when enthusiasm and interest around spaceflight is higher than it has ever arguably been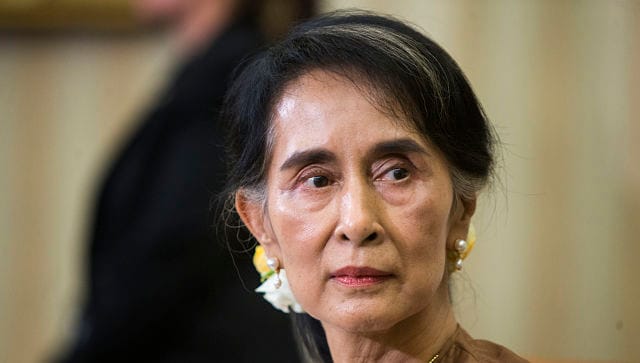 World
The sedition charge calls for up to two years' imprisonment for anyone found guilty of causing fear or alarm that could cause an offence against the State or public tranquility