Modi 's 3-nation tour: Myanmar is India's window to South East Asia
India is attaching increasing significance to Myanmar which is borne out by the fact that for the first time in the modern history of India-Myanmar bilateral ties, an Indian Prime Minister has visited this contiguous neighbour twice in the same year.
With an eye on China and enormous gas reserves of Myanmar and other natural resources, India is enlarging its diplomatic and strategic footprints in Myanmar, the only ASEAN country which shares a land border with India and serves as India's window to South East Asia.
Within hours of his landing in Naypyitaw, new capital of Myanmar, Prime Minister Narendra Modi held the first of his over 20-odd bilateral meetings during his 11-20 November three-nation tour when he met his first host country's president Thein Sein.
India is attaching increasing significance to Myanmar which is borne out by the fact that for the first time in the modern history of India-Myanmar bilateral ties, an Indian Prime Minister has visited this contiguous neighbour twice in the same year. Modi's predecessor Manmohan Singh was in Myanmar in March 2014 to attend the 3rd BIMSTEC summit.
In fact such is the intensity of India-Myanmar engagement these days that when I was in Myanmar a few months ago, an Indian diplomat in Yangon told me hardly a day passes by when some official delegation from India is not visiting Myanmar.
However, on the flip side, both the prime ministerial visits to Myanmar by India in 2014 have been multilateral in nature, an anomaly that the two sides are aware of. Realizing this Thein Sein extended his invitation to Modi for a bilateral visit. Modi immediately accepted the invitation and told Thein Sein that he would be undertaking a bilateral visit to Myanmar early next year.
Sein suggested to Modi that whenever he undertakes a bilateral visit to Myanmar, he should also visit Bagan and Mandalay as the two neighbours have vibrant links in these two regions of Myanmar. Modi is likely to accept this suggestion.
Three 'C's dominated the Modi-Sein discussions: connectivity, commercial ties and cultural contacts.
The two leaders reviewed some very significant connectivity projects like the multi-modal Kaladan project and the India-Myanmar-Thailand trilateral highway, both of which are going to benefit India's northeast region immensely. In fact, the latter came up for intense discussions when Modi held a bilateral meeting with Thailand Prime Minister General Prayut Chan-o-cha on the sidelines of the 12th India-ASEAN summit in Naypyitaw on 12 November.
The Trilateral Highway project, scheduled to be completed in about two years, will unlock the vast economic potential of the eight northeastern states of India, four of which (Manipur, Mizoram, Nagaland and Arunachal Pradesh) share a 1600-km-long land border with Myanmar.
Buddhism is a strong cultural linkage between India and Myanmar and a very important factor that binds the two neighbours together. A number of students from Myanmar have been admitted into the recently-revived Nalanda University in India.
However, a grossly underperforming aspect of India-Myanmar bilateral ties is trade and investment. Despite the best of political relations, geographical proximity and win-win situation for both sides in stepping up their trade and investment cooperation, the bilateral trade has been at a paltry $2 billion.
One of the main problems in this regard, as told to this writer by various stakeholders in Naypyitaw and Yangon is that Indian businessmen frequently scour Myanmar's resource-rich regions for investment purposes but they invariably end up 'window shopping'.
President Thein Sein discussed with Modi, the vast trade and investment potential that some of the special economic zones in his country offer to India.
MEA spokesperson Syed Akbaruddin gave a broad-brush picture of discussions between Modi and Sein on this aspect:
"Among the commercial aspects President Thein Sein indicated that Myanmar as a neighbour felt that as India grows and develops it would have a salutary impact on Myanmar too because India's growth story could be of benefit to its neighbours. They discussed various specific elements of possible commercial interactions including the possibility of India investing in some of the special economic zones in Myanmar. President
Thein Sein did indicate the possibilities in some of these zones where India could invest given that the distances between some of these areas and India were very short. Also he talked about the possibility of small and medium enterprises from India investing in areas where Myanmar needs. And there was a discussion relating to the potential of Indian companies investing in the oil and natural gas sector in Myanmar."
All this requires political push. Sripriya Ranganathan, joint secretary in-charge of the MEA's BM (Bangladesh, Myanmar) division, made a pointed reference to the upcoming shift in the Modi government's strategy towards Myanmar.
The UPA government's strategy vis-a-vis Myanmar in the past two years was to first finish with the ongoing and pending bilateral projects and then take up new projects. The Modi government is going to make a significant departure from this.
The following on-record remarks of Sripriya Ranganathan on 11 November in Naypyitaw are significant in this context: "Looking forward, we are trying to do a great deal on the political front. We are expecting a whole lot of visits over the next few months which we think will further energise the relationship. This is something that we are really looking forward to because the extent of interaction at the Ministerial level has been less than what we would have liked over the past two years. That is something that we would like to correct now."
The writer is FirstPost Consulting Editor and a strategic analyst who tweets @Kishkindha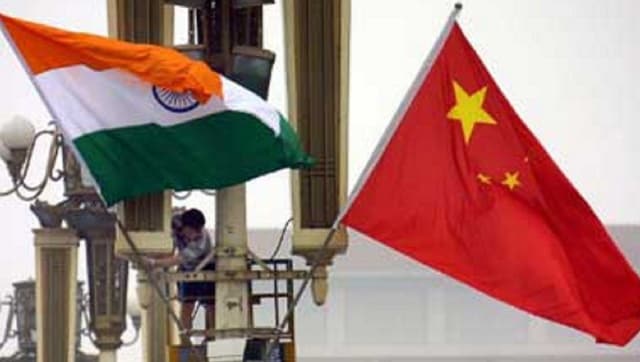 India
Notwithstanding the fire and brimstone response from Beijing, New Delhi should gradually aspire for a more normalised, cooperative and rational relationship with Taiwan
Politics
The 57-year-old former Bengal BJP chief is the candidate from Habra which falls under the Barasat Lok Sabha constituency of North 24 Pargana district
World
'It will be difficult, if not impossible, for Pakistan to control the Taliban and other militant groups in Afghanistan as the country spirals into a civil war'